Today i am happy to release a Inspire, a free wordpress theme with a stylish look in black grey colors. This theme ideal for personal blogs, magazines and news websites as its styles are built for retina displays.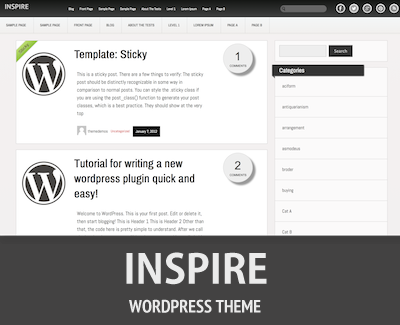 Update: This theme has been approved by the wordpress team. You can download the latest version here: http://wordpress.org/themes/inspire
Features
Lightweight theme with black, grey colors.
Posts have total comments  with lens effect
5 Custom built pages homepage, faq, description, author and full width pages
Styled sticky posts which you can rename to use as featured posts.
Built in social media icons.
3 Navigation menus (topmenu, main navigation and footer)
Footer widgets and homepage widgets for you to customize.
Supports custom/auto excerpts
Page sections using <!–next–>
Demo: http://wp-premium-themes.com/?theme=Inspire

Download: inspire-v1-7.zip

I am available for hire to customize this theme. Please contact me
FrontPage
You can set this page to be your static homepage. Put upto 3 widgets, along with simple featured showcase box, text and link.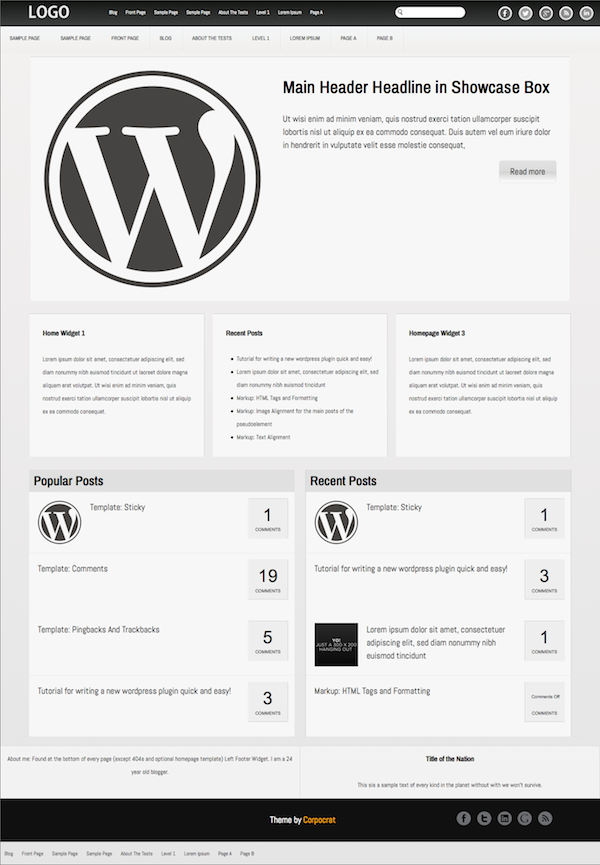 Blog Posts Page
This is the default homepage which shows blog posts with lens style comments count.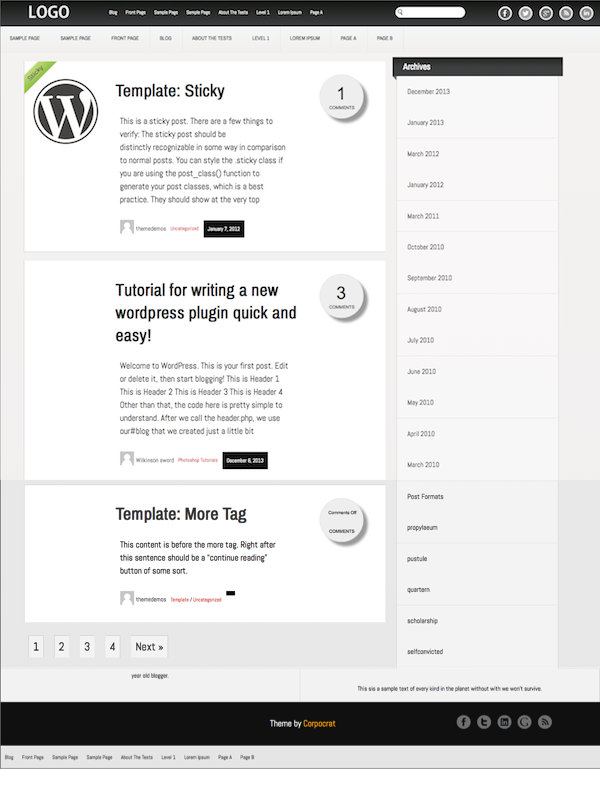 Services Page
This page automatically styles paragraphs, with alternating white and gray colors. Just keep writing paragraphs and the theme will style automatically. If you insert other elements like code or image, you have to make sure it doesnt break. Of course you can tweak the style.css to suit yourself.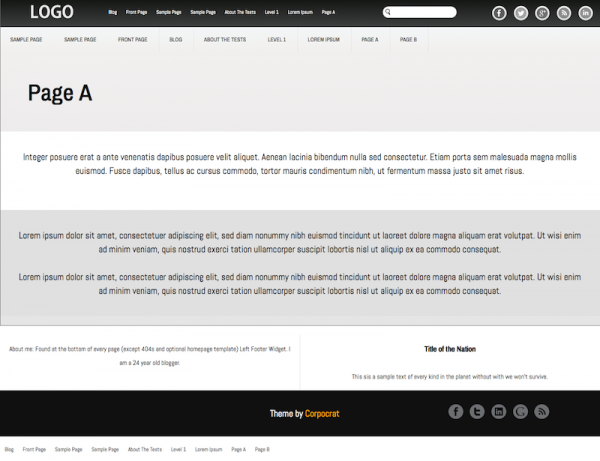 FAQs page
This page automatically styles questions wrapped by h3. Just write your faq questions wrapped by h3 and answers as paragraphs, it will be styled automatically like the screenshot below.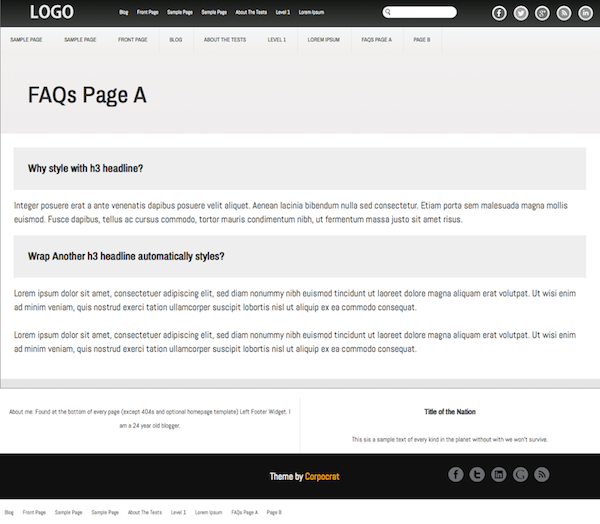 Block Quote Styling
Just insert a image inside your block quote and the theme will auto style like this. Dont forget to include the Persons name inside cite tags, like steve jobs at developers conference 1997.

This theme is FREE and under GPL.  Have a blast with this theme!
Like this theme? Buy me a beer or coffee if you cant thank me enough? I love coffee and beers!
Similar Posts: