Tax season is eventually upon us and many persons earning online, including freelancers and bloggers are required to report and pay taxes to their home countries every year. This includes declaring income received with paypal. You will be asked for source of funds by bank or tax authorities in your country and the paypal transaction history will be a definite proof of source of income for your legitimate earnings.
If you are doing hundreds or thousands of transaction payments in your paypal account and you might be wondering how it is possible search and print all paypal receipts received through email.  Fortunately payal makes it easy everything for us through the Download history page and the datasets can be downloaded in PDF or in CSV excel data, just like a balance sheet.  You have to print these data in long sheets of paper (landscape mode) and show it to your tax authorities.
(i) Login to Paypal > My Account Download History >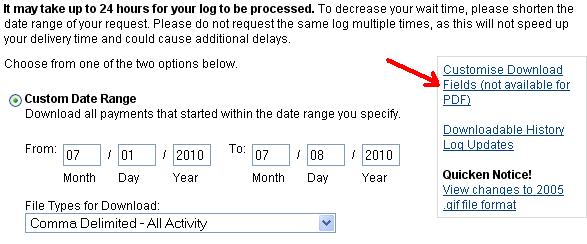 Important: Be sure not to omit fields like note and subject as these fields contain vital information from the buyer on the product or service you sell. This will prove that you are not receiving this money as personal payment or money transaction. In many countries like India, you are not allowed to receive personal payments through paypal.
One other note, when you receive payment from a sender, ask them to not to send it as blank payment and ask them to include a note (ex. Web hosting fee, Logo design fee) along with the payment.  This will help in the long run if are questioned by paypal on the nature of transaction.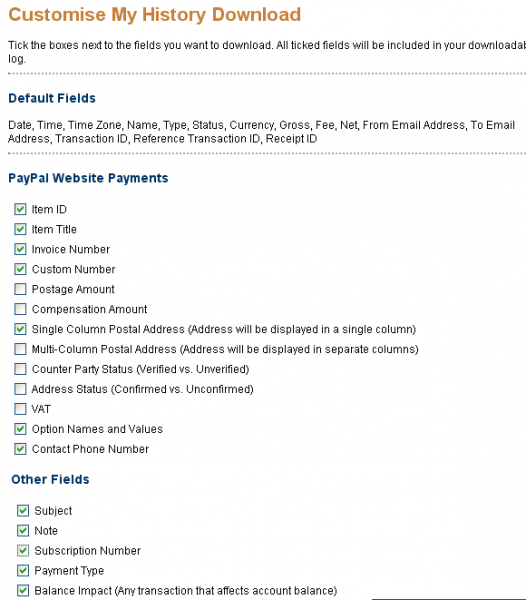 It is advisable to consult a tax expert CPA or lawyer in your country to seek qualified expert advice on tax laws and reduce tax liability.
Similar Posts: