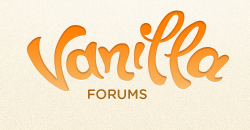 i looked at vanilla and really liked the cool design of the forum software. After setting up my forum powered by vanilla i wanted to show some adsense ads. i did download the google adsense plugin for vanilla and it never worked and there wasnt much of information in the web on how to add it.
i did look into the code and finally did some tweaking in the code files.
To manually add adsense code, first look for this file default.master.php inside dashboard views
vanilla/applications/dashboard/views/default.master.php
and its this file you have to edit edit. Paste the adsense code just above this line
 <div id="Body">

and viola! it worked for me!
Similar Posts:
Tags: vanilla adsense