My cousin recently got this game Test drive unlimited 2 got from steam i think and i was surprised to find that there was no sound the game runs in windowed mode without full screen. I searched elsewhere in forums and found that you can easily fix these 2 issues.
Full Screen:
Press ALT + ENTER when the game starts (wait for few seconds until you get to main screen) to get to full screen.
No Sound:
First start the game. Once you get to game main screen, press ALT+ENTER, then click sound icon, there go to mixer and you will see a small slider set very low. Increase to maximum. Thats it. Problem solved!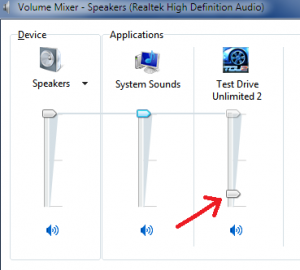 I hope this helps if you are searching for a solution.
Similar Posts: