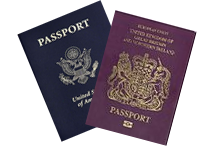 The world we live in is totally unpredictable and more and more wealthy people are worried about the securing their future against political instability, financial stock crisis, natural disasters such as Japan witnessed, and various other domestic problems and you will certainly feel the necessity for moving to go to another country for peace.
The good news is second passports/citizenships are commonly accepted by many liberal developed nations like UK, Switzerland, Belgium,US and many other countries.  For example there are no restrictions in US on dual nationalities as long as the US persons pay tax irrespective of their residence. With that being said, other countries like Singapore, Malaysia, Saudi Arabia consider second citizenships or passport as illegal or criminal offense where you will automatically lose your citizenship. For list of countries accept/prohibit second citizenships, please see here
Benefits of Second Passport
Safety & Security for for your life, money and freedom
Asset protection
Freedom from restrictions imposed by your Home country .
Travel freedom with Visa free travel to Europe and over 180 countries
Second home and residence
International Tax planning in tax liability
Ideal for retirement and business immigration.
There are only officially only 3 countries in the world, where you can legally get a second citizenship or passport through an investment in the economy of the country, in return for citizenship.
We ask you not to fall into various online scams where second passports are sold relatively cheap (few tens thousands), are obtained by illegal means and it carries a big risk when you travel. The best way is to legally get one through a "economic citizenship by investment" programs and it certainly doesn't come cheap and there is a long list of government paperwork need to worked out!
The following countries are worth considering if you are planning to relocate to another country in Europe or Caribbean.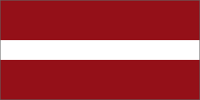 Latvia has the cheapest real estate option to gain permanent residence permit. You can qualify for permanent residence in Latvia upon buying a home/apartment valued EUR 150,000 in major cities (OR) EUR 72,000 outside of major cities in Latvia. Latvia since is a EU member and schengen country, getting permanent residence allows you travel visa free to all EU countries. Getting residence permit has minimum formalities and the process is much faster compared to other european countries. Once you have spent enough time usually 10yrs in latvia, you will be eligible for citizenship.
More information can be found this website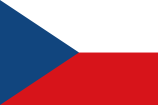 Czech Republic has the cheapest residence program in Europe.  Foreign nationals coming from outside Europe  can get long stay business visa by forming a SRO company in Czech Republic.  SRO works just like LLC and single person can be the owner. The capital required is approx EUR 8000 and atleast 50% of the capital must be paid up. As a owner of the company,  you will qualify for long stay residence permit, along with your family and members. Permanent residence can only be obtained after 5 years of legal residence. Purchase of real estate property is possible through the SRO company. All company incorporation costs would come around EUR 5'000 and in addition you will need EUR 10'000 to EUR 15'000 annually to cover living costs and expenses.
More information can be obtained from this website.
Switzerland is an attractive destination for wealthy clients who wish to relocate or retire in Europe. Switzerland has a "lump sum" taxation program of a minimum of CHF 150'000 you will given a choice of swiss canton and location to live and granted a swiss residence permit. No employment is allowed. This program is available for retirees, business entrepreneurs and self-employed persons.
For more specific information, please visit this website
Belgium is a major international financial center in Europe. To obtain residence in Belgium, you will need to form a new company with office/employees or join an already existing Belgium firm. The minimum investment usually needed about EUR 100'000 along with few additional costs. Belgium is the only country in europe, where it is possible to apply for citizenship after just 3 yrs of residence. Belgium residence permit requires no minimum stay during the year and offers visa free access to borderless schengen countries in europe.
More information about this program can be found in this website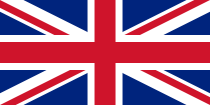 United Kingdom has an official `Investor Immigration Program` for wealth and high net worth individuals who make a substantial high investment in the economy and development in the United Kingdom. Foreign nationals who are interested to immigrate to UK are required to make a high net worth investment of GBP 1,000,000 (1 million) and getting a UK residence permit is much faster than other countries in about 2 months of time.
For more specific information, please see this website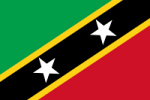 St.Kitts & Nevis is a two island nation in the West Indies. St.Kitts  has an official statutory citizenship program to grant citizenship and passport against a investment in the country. The minimum investment of USD 200'000 which has to be invested in Sugar Industry Diversification program or buy a real estate property. The minimum stipulated investment for real estaet is a minimum USD  350'000 or more.  St Kitts passport allows extensive visa free travel to all Europe and more than 180 countries. Dual citizenship is allowed and there are no taxes unless you stay in the country. No personal visit is needed.
More information about this program can be found in this website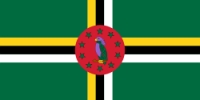 Dominica has also official economic citizenship program by investment. A non-refundable Investment of $75'000 for single persons and $100'000 for a family. Besides this you will need to pay govt registration charges and due diligence ranging from $9'000 to $12'000. A personal interview is a must to gain dominica citizenship. You also get visa free travel to to more than 50 countries, including the United Kingdom, Switzerland and common wealth countries. A visa is needed to enter schengen or US/canada.
For more specific information, please see this website.
Panama has a investor program to foreign nationals who invest in the country. The minimum investment is USD 80,000 which has to be invested in agriculture project or USD 300,000 in a real estate or a bank term deposit. A temporary or permanent residence can be obtained under investor, business or pensioner category.
For more specific information, please see this website
Bahamas is a major offshore "Tax haven" for company formations in the Caribbean. Bahamas has "economic investment program" for which a permanent residence is granted foreign nationals who make minimum investment of USD 500'000, in buying purchase a residence (a home or condominim) in Bahamas. The permanent residence grants the investor right to live and work in Bahamas.
More information about this program can be found in this website
Note: It is advisable to seek professional advice from lawyers in your home country with respect to `dual nationality` or `second citizenships` and immigration matters as different countries impose various rules and vary from country to country.
Similar Posts: