Are you a significant investor and would like to know which countries offer the best immigrant investor visa programs with the possibility of getting citizenship or residency by investing in real estate? Take a look below
US and Canada have been running the oldest and most popular immigrant investor schemes in the world since 1990's and United Kingdom opened high value tier1 investor scheme in 1994. Lately Australia and New Zealand have become most popular HNW migrant destinations. In Europe there are more than 25 active investor residence schemes running offering permanent residence status to property buyers, business investors, or purchase of government debts/securities/bonds . Immigrant investor programs (IIP) schemes also offer with full path to citizenship in the future to foreign investors and their family members.
Immigrant Investor Residence Schemes
Immigrant Investor Citizenship Programs

1990 – United States
1986 – Canada
1994 – United Kingdom
2009 – Bulgaria
2010 – Latvia
2012 – Portugal
2013 – The Netherlands
2014 – Spain,
2014- Malta,
2014- Greece
2017 – Italy

St Kitts and Nevis – 1984
Dominica – 1993
Malta – 2014
Cyprus – 2013
Antigua and Barbuda – 2013
Grenada – 2013
Saint Lucia  – 2015
Vanuatu – 2015
Turkey – 2017
Moldova – 2018
Montenegro  – 2018
Some $24 billion euros of investments have have been raised by IIP schemes and expected to reach $100 billion by 2025.
US/Canada: $47 billion
Europe: $24 billion
Australia/New Zealand: $9.5 billion
Look no further, a quick summary of countries offering best investor visas listed below in terms of popularity….
1. Greece

Greece has emerged as the most popular golden visa scheme in Europe.  Low property prices and the lure of permanent residence cards attracts large number of chinese, russians to buy multiple properties in Greece.  Greece has €250,000 real estate investment program giving residency to third country nationals from outside EU, upon purchasing the real estate. The processing time is about 2-3 months. Family can be included in the application. After 7-8 years of continuous living in Greece, it is possible to apply for citizenship.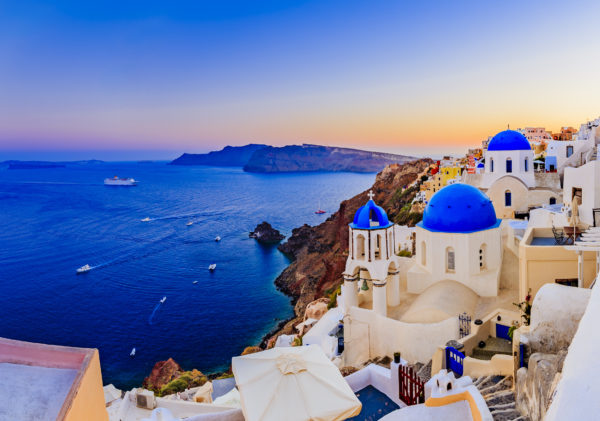 Greek passport gives full EU citizenship rights and has visa free travel access to over 150 countries in the world.
2. Portugal

The Popularity of Portugal's visa scheme only soared year by year. The scheme since launched in Oct 2012, within the span of nine years, has raised 6 billion euros invested in the real estate sector.  Permanent residence permits issued to property buyers above 500,000 euros in Lisbon or other areas.  The  minimum is €350,000 euro (outside Lisbon) or  €500,000 (in Lisbon) or €250,000 euro capital investment , a European residence permit with free movement in schengen area is granted. No minimum stay requirements, other than 1 week per year. After 5 years, one can apply for Portugal permanent residency and Portuguese citizenship after 6 years as the program has all legal provisions to apply for Portugal citizenship and passport (knowledge of Portuguese required) . Portugal is a full member state of EU and schengen. Family and children can also apply along with the main applicant.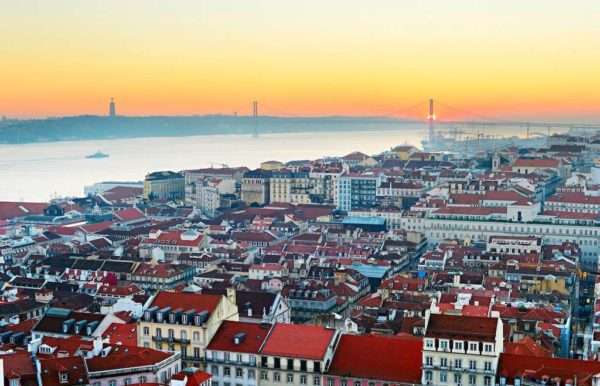 Portugal passport holders (EU citizens) can visit UK without applying for UK visa. The schengen visas and residence permits issued by Portugal for non-EU nationals does not enable them to visit UK (visa needed).
3. Spain

Spain has running Golden visa program, granting spanish residence to non EU nationals, purchasing real estate with minimum €500,000 in spanish cities. Under the spanish nationality law, you must live in Spain atleast 10 years to apply for spanish passport with knowledge of spanish language.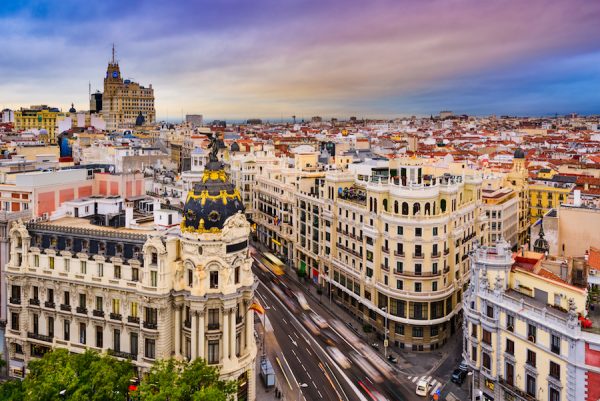 Spanish passport is one of the best ranked powerful EU passport  in the world.
4. Ireland

Ireland Immigrant investor program is open to non European nationals who wish to invest atleast €500,000 (donation for philanthropic work)  or €1 million in irish investments /bonds (no interest paid) or mixed investment of €1,000,000 ( €500,000 real estate + €500,000 irish bonds). The Permanent residence permit known as Stamp 4 status is issued for 5 years depending on the investment. No minimum residency requirements enforced, except a visit to Ireland once a year is required. Under the irish naturalization law, you are required to live 5 years in Ireland, before applying for citizenship. Please note Ireland is not a part of UK and neither part of Schengen, and non-EU people applying for Irish residency will require a separate visa to move into Schengen area and UK.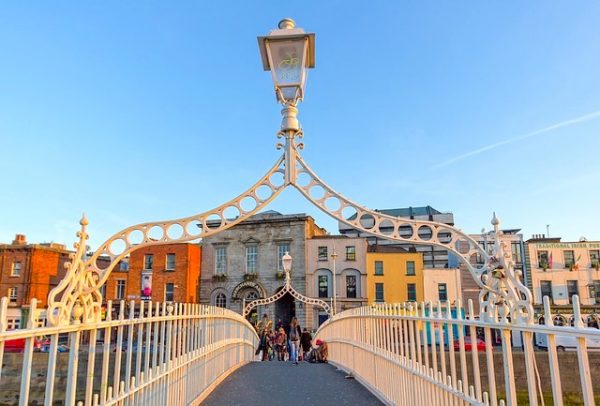 Irish passport is one of the best travel documents in the world with access to many countries in the world. With the Brexit around the corner, demand for Irish passports soared in 2018 from Britons and chinese investors. Ireland is a full EU member state.
5. United Kingdom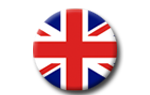 UK has £2 million pounds tier1 investor program open for foreign investors outside from EU or EEA. The money has to be invested in UK government bonds, share capital or loan capital in active and trading UK registered companies (no real estate allowed). You can work or study under this program. If you invest more money £5 million, you can settle in 3 years or £10 million in 2 years. Please note that you must live physically in UK, 9 months every year to apply for UK passport after 5 years. The processing time is about 4 months. This program is only interesting if you want to physically move there and live in the UK as main home. The British passport is one of the top 3 travel documents in the world. New rules introduced in 2019, further tightening the scheme.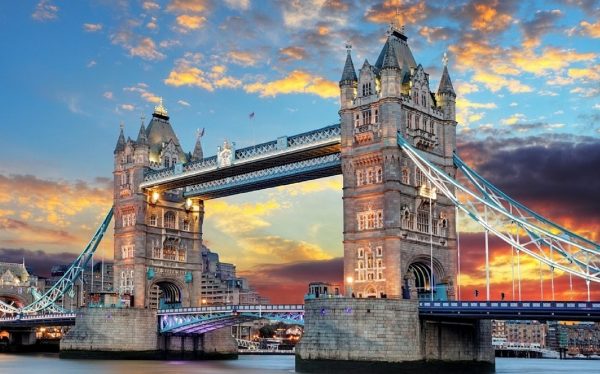 In 2019, United Kingdom also has a cheaper version of Tier1 Innovator program replacing entrepreneur which requires £50,000 investment in UK businesses and the investment must create jobs. This scheme is ideal for startups and small businesses offers path to permanent residence status and later citizenship including for family members.
UK passport is ranked No.3 in the world passport rankings and has visa free travel to over 180 countries including Europe, North America, South Africa and Australia. After the Brexit, when UK leaves EU, the value of UK passport is expected to plummet.
6. United States

USA has immigrant investor green card program (EB5) with minimum investment $1 million in urban cities or $500,000 (rural) which must be invested in a commercial business creating atleast 10 jobs. You can live anywhere in US and spouse can apply as well. Processing time is about 12 months. This program is only interesting if you want to physically move and live in the US. Please note that after 5 years, you can apply for the US passport provided you have lived 50% (2.5 years out of 5 years) in US. Also US taxes on worldwide income.
USA passport has access to over 160 countries in the world without visa or prior to arrival.
7. Canada

Canada has Quebec investor program running who must intend to settle in Quebec and must invest CAD$ 1,200,000. You have to show that you have experience in running a business and also hold net assets CAD$ 2 million. The Quebec IIP schemes imposes a quota of 1900 applicants every year of which 1200 reserved for chinese. After 3 years of living, you may apply for Canadian citizenship. There is also New brunswick entrepreneur scheme which requires about $200,000 investment to immigrate to Canada.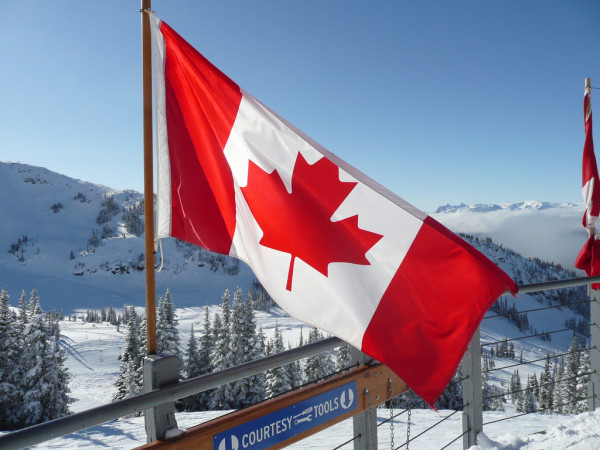 Canadian passport is ranked as Top5 travel documents in the World.
8. Malta

Malta has introduced Malta Individual investor program (IIP) in 2014 granting maltese citizenship and passport to foreign investors in Malta. The total cost will come around €900,000 to €1.2 million (family)   ( €650,000 donation + €150,000 government stocks + other fees). Malta is a full EU member state and also a schengen country. Purchasing a real estate is possible under the program. Malta program is capped 1800 cases.  Only highly qualified candidates will be accepted into the citizenship investment scheme.
Malta has also offers golden visa scheme known as residency visa program (MRV) for €250,000 euros purchase of government bonds or stocks, you will get permanent residence in Malta with free movement in schengen. You will not get Maltese citizenship as per the MRV residency program rules.
Malta is a schengen zone member state. Maltese passport is ranked 7th best passport in the world with visa free travel to over 165 countries (including USA). It gives you full EU citizenship and rights to live and work in any EU member state including family members.
9. Cyprus

Cyprus has € 2,000,000 euro real estate investment program and cypriot passport is issued to investors within 3-4 months after the real estate investment has been made. Cyprus is a full member state of the European Union. It is the fastest european citizenship by investment program. Cyprus is European country but not a member of schengen.  Cyprus also has a cheaper version  Cyprus permanent residency program, where you have to buy a property for € 300,000 euros. The only problem with the residency program is Cyprus is not in schengen and you will need visa to visit Schengen countries .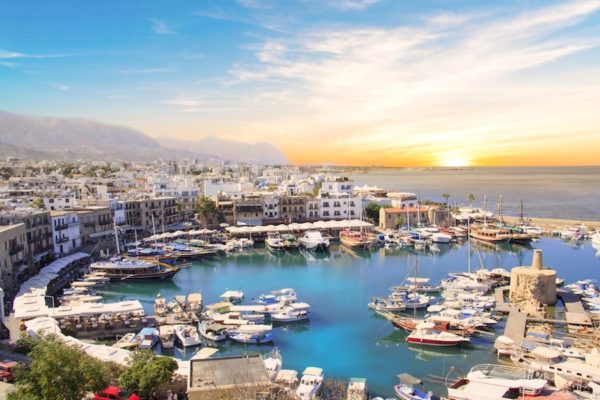 Cyprus is a EU member country but not signatory of schengen. The visas and residence permits issued by Cyprus for third country nationals, does not give visa free travel to schengen zone or UK.  Only Cyprus passport (gives full EU citizenship) allows live and work in any EU country plus allows visa free travel to over 160 countries including schengen, UK, Canada etc. A separate visa needed to visit USA.
10. Montenegro

Montenegro has launched an exciting special citizenship for investment scheme in 2018.  Montenegro is a newest NATO member and future candidate for EU membership and most likely in 2025 Montenegro will join schengen area after becoming EU member state. The new special citizenship by investment through admission program came into force on Jan 1, 2019 and will only run for three years until Dec 31, 2021. It is also limited to 2000 applications. The minimum investment required is EUR 350,000 or EUR 550,000 invested in the development projects (real estate, hotels etc) of Montenegro. The citizenship scheme is Grant + Investment model designed in house by government of Montenegro.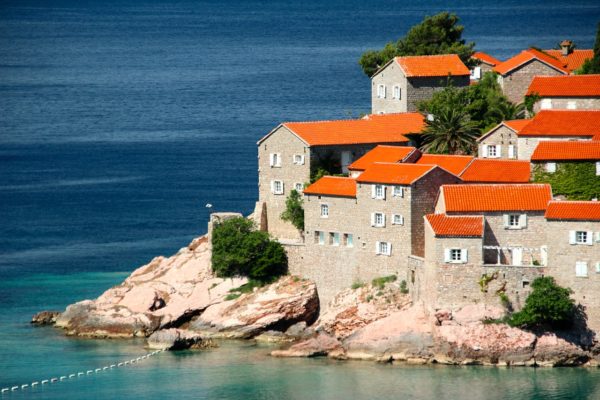 Montenegro passport has visa free travel to 123 countries in the world including Russia, EU member states. The CBI program is limited to 2000 foreign investors.
11. Moldova
Moldova has launched a brand new MCBI citizenship by investment scheme in Nov 2018.  Moldova requires foreign investors to contribute EUR 100,000 to Public fund, in exchange for citizenship in Moldova.  The processing time is three months and entire family can apply for citizenship. Moldova is a candidate country for EU membership. Moldova does not participate in schengen area, but passport has visa free access to schengen states, Russia, Turkey.  Moldova passport has no visa free access to UK/Ireland, which caribbean passports have.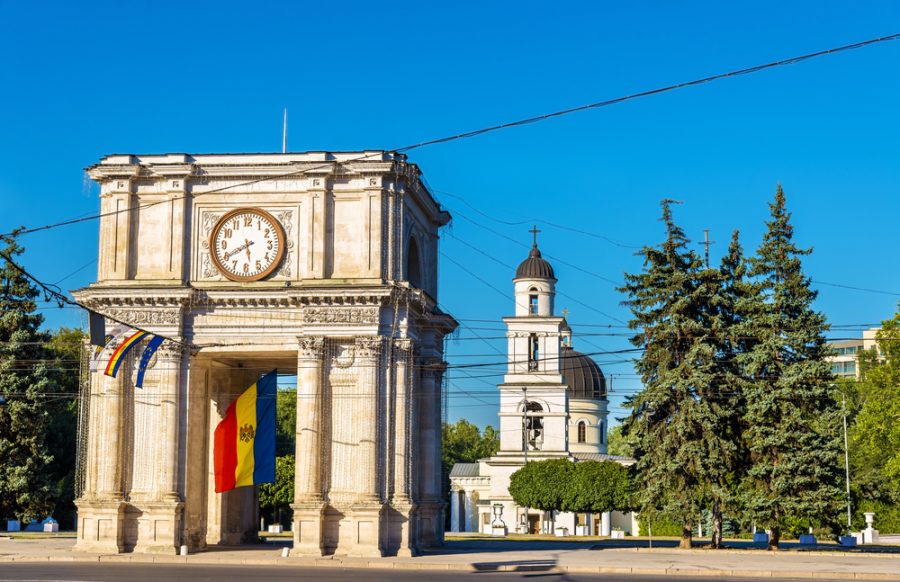 Moldova passport has visa free travel to 121 countries in the world including Turkey, Europe, Russia etc..
12. Belgium

Belgium has business immigration program with minimum €350,000 investment to start a European company in central europe. Belgium has zero minimum stay requirements and after 5 years of doing business, he can easily apply for Belgian passport, provided there is knowledge of french. The running costs of the company €100,000 every year. Belgium has a favorable low taxes ideal for businesses. For more information about this Belgium business program.
Belgium passport is one of top travel documents in the world and widely respected worldwide.
13. Vanuatu
Vanuatu has the only citizenship for investment in the Pacific. Foreign investors can buy a passport after honorary citizenship granted within 3-4 months by paying one time donation $150,000 to the Development Support Program (DSP) and Vanuatu Citizenship contribution program (VCP). Both programs remain the same investment amount. The prices for families will come close to $200,000 or more. No requirement to visit the country and the application process is simple and quick and there are background checks before being approved citizenship and passport.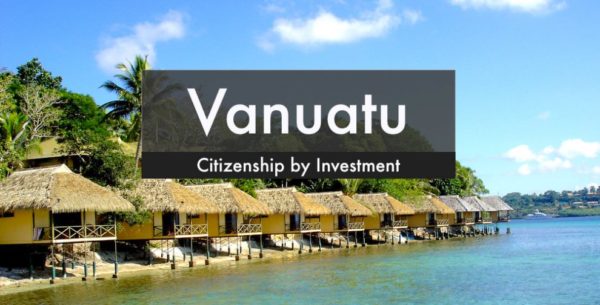 Vanuatu passport has visa free travel to 129 countries as of 2019 including EU schengen area, United Kingdom, Ireland, Russia etc.  The Vanuatu citizenship scheme competes equally with the caribbean citizenship scheme but may be little pricey than Antigua/Dominica
14. Antigua & Barbuda

Antigua & Barbuda has caribbean citizenship by investment program under donation route ($100,000 non-refundable limited offer effective from Nov 1, 2017) or real estate ($400,000) or direct business investment ($10million) granting passport to investors within 4-6 months. Antigua passport allows visa free travel to over 100+ countries UK, EU schengen countries and more. Because of the 50% discount prevailing until Oct 2019, Antigua is the cheapest CBI scheme for families.
Antigua & Barbuda passport has visa free travel to EU schengen states, UK, Ireland and more..
15. St Kitts and Nevis
St Kitts & Nevis has long running citizenship by investment program with minimum donation route ($150,000 Sustainable Growth fund or $200,000 in SKN Real estate) granting passport to investors. Family members, spouse and children can apply along with the main applicant. You can travel with st Kitts passport without visa for over 100+ countries including UK, Europe and more.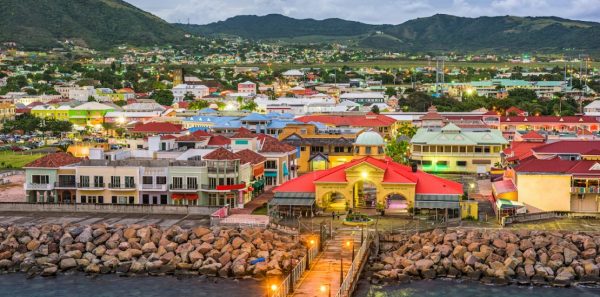 Accelerated processing for citizenship possible for additional fee paid to CIU. The St Kitts passport holders need separate visa to visit US and Canada.
16. Monaco

Monaco is the second smallest and richest country in the world, has been preferred home for ultra high net worth and very wealthy individuals in the french riviera. It is the city for 'millionaires'. The country has very good stable real estate market. Monaco has no double taxation agreements. Monaco grants residency to foreign nationals who are able to invest €1 million in commercial businesses. You must live 10 years in Monaco to get citizenship (renounce previous one).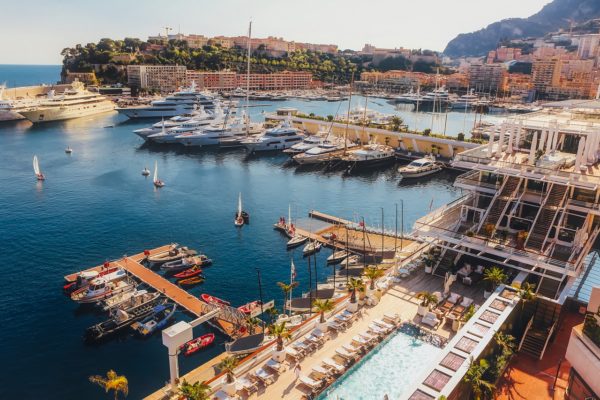 Monte-carlo (Monaco) passport has visa free travel to USA, Canada, South Africa, Australia, Singapore and more..
17. Switzerland

Switzerland warmly welcomes wealthy individuals who can afford to pay "lump sum tax" of starting CHF 200,000 per year to specific canton of choice. This could double or triple depending on canton (Zurich, Geneva, Bern) This program is ideal for retirees who wants to retire in Switzerland. You cannot work under this program. There is also another route to gain swiss residence under business immigration by starting a swiss company. Another route to Swiss residency is business option. Non EU nationals must show business turnover of atleast CHF 1 million to qualify. After 12 years of living in Switzerland, it is possible to "naturalize" and apply for swiss passport.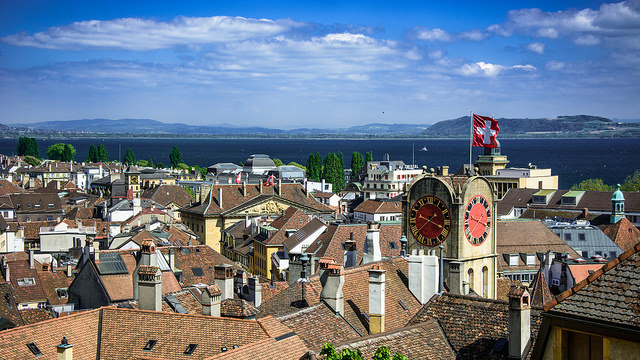 Photo credit: https://www.flickr.com/photos/31176607@N05/
Swiss passport has great world reputation is ranked one of the top 3 travel documents in the world.
18. Hungary

Hungary has €300,000 euro residency bond investor program granting permanent residency to investors. They should maintain the investment amount for 5 years and can be redeemed after, while still maintaining the investor visa. After 8 years of living in Hungary it is possible to apply for hungarian citizenship (hungarian language is needed).  This program is closed, please see the Malta and Latvia as alternatives.
Hungarian passport has visa free travel to United Kingdom, USA, Canada, Hong Kong and EU countries.
19. Bulgaria

Bulgaria has currently running "Immigrant investor programs" inviting foreigners to invest atleast €512,000 (citizenship in five years) in Government bonds/Real esatate leading to bulgarian citizenship. Another option is €300,000 in real estate leading to PR (permanent residency). Please note that at the time of writing this article, bulgaria is not a schengen member state and has plans to join schengen zone soon with Romania, Croatia. After 5 years of holding PR, it is possible to apply for bulgarian citizenship.
Bulgaria also offers fast track citizenship possible in two years for EUR 1 million investment in Bulgaria. Bulgaria is a EU member state but does not participate in schengen area.
Bulgaria citizens and passport holder need visa to visit USA,  South Africa.
20. Dominica

Dominica has the cheapest Caribbean passport program under citizenship by investment for single applicants with minimum of non-refundable investment $100,000 or Real estate with minimum $200,000. Dominica passport has visa free travel to over 100 countries including UK, Europe etc. Dominica is a beautiful country with full of tropical forests, waterfalls and mountains. Commonwealth of Dominica should not be confused with "The Dominican Republic" as both are different countries.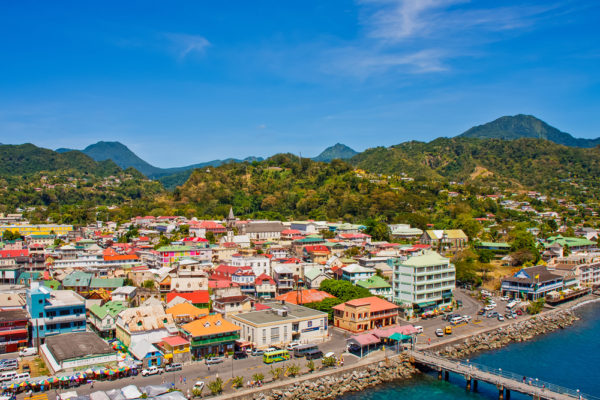 Dominica passport has visa free access to over 110 countries in the world. Dominica recently signed visa waiver with Russia.
21. Grenada

Grenada has a newly launched citizenship by investment program granting passport to foreign nationals. The minimum is $150,000 (non refundable) on Island transformation fund (or ) Real estate investment starting from $220,000. The processing time is about 2-3 months under this program. No requirement to visit Grenada to apply for citizenship. Grenada is the only country in the caribbean that has visa free travel to china and has E2 treaty with the USA. As a grenadian citizen, you can do business easily in the US by starting a US company, under the E2 treaty, instead of investing in EB5 (cheaper route).
Grenada passport holders need visa to visit USA, Canada, Australia and New Zealand
22. St Lucia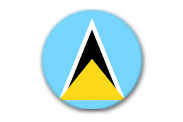 St Lucia will be launching new citizenship by investment program during the early 2016. The minimum investment under donation option ($100,000) , real estate ($300,000), Government bonds ($500,000) or direct business investment ($3.5 million). The processing time is about 2-3 months. St Lucia will be joining other Caribbean countries such as Antigua, Grenada, St Kitts, Dominica where the citizenship programs is already up and running.
St Lucia passport holder need visa to visit USA, Canada, Russia, India, Brazil, Australia. Recent amendments in 2019 to the CIP made the the processing time reduced to 80 days and family members can be added later post granting citizenship.
23. Australia

Australia has "investor stream" visa program with the designated business investment of AUD$ 1.5 million in australian state or territory. The "significant" investor visa scheme with AUD$ 5 million and "premium" investor visa scheme has AUD$ 15 million for those who has successful business career. After 4 years of holding the investment, will lead to permanent residency and later australian citizenship.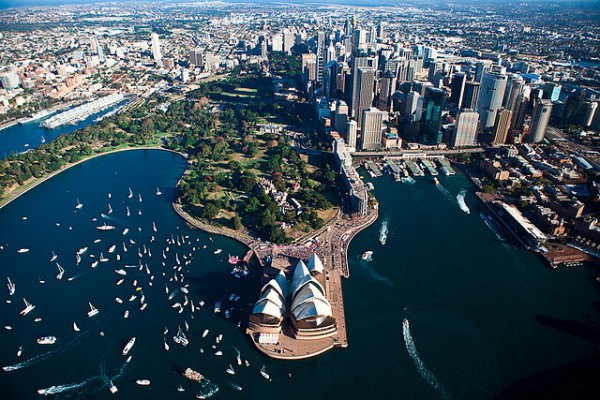 Australian passport holder require visa to visit Brazil, China, Russia. No visa required to travel to Europe, UK and USA.
24. Hong Kong

Hong Kong has HK$ 6.5 million (approx US$800,000) business investment visa program, for foreign investors who must establish a business and invest in a HongKong company. The processing time is 2-3 months and visa is issued to investor with renewals in every one or two years. The Capital Investment Entrant Scheme in Hong Kong was officially suspended as of 15 January 2015. The HK SAR passport is one of the widely respected and best travel documents in the world.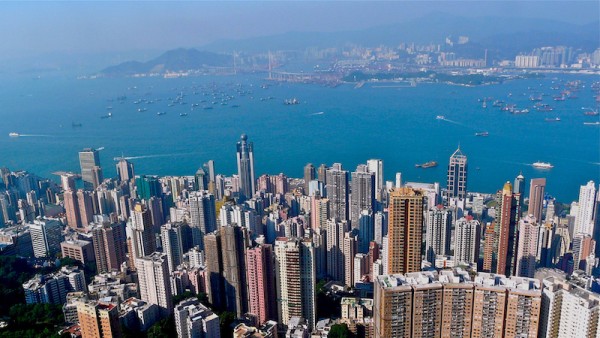 The visa requirements for HK passport holders are shown in a map below. HK passport holders need visa to visit USA.
25. Singapore

Singapore has "Global investor program" for foreigners who must invest atleast SG$ 2.5 million (US$1.8m) in a business or a GIP fund. The turnover of the company has to be SG$ 50 million in the recent year or SG$200 million in the past 3 years. The investor visa can be renewed for 3 years or 5 years. Singapore passport is one of the best travel documents in the world. Singapore is currently the most expensive country to live, overtaking oslo, tokyo and london. Singapore does not allow dual citizenship status.
Singapore passport holders require no visa to visit UK, USA, Canada and Europe.
26. New Zealand

New Zealand is the most popular destination for wealthy high-net-worth investors. New Zealand issues investor visa to third country citizens, who invests a minimum NZ$ 3 million (over 4 years) or NZ$ 10 million (over 3 years). You have to spend 44 days every year during the investment period. Acceptable investment options are public or private NZ companies, NZ Government bonds, Property investment with commercial returns. New Zealand passport is one of the best passports in the world for travel.
New Zealand passport holders require visa to travel to China, Russia. No visa needed to travel to South Africa, Brazil, Mexico, USA, Canada.
27. Netherlands
Netherlands has launched a "Dutch Foreign investor visa" scheme granting immediate residency to foreign investors who invest atleast €1.25 million capital in a dutch company or joint venture. Permanent residency is granted after 5 years which can be converted into citizenship easily after 5 years of uninterrupted residence.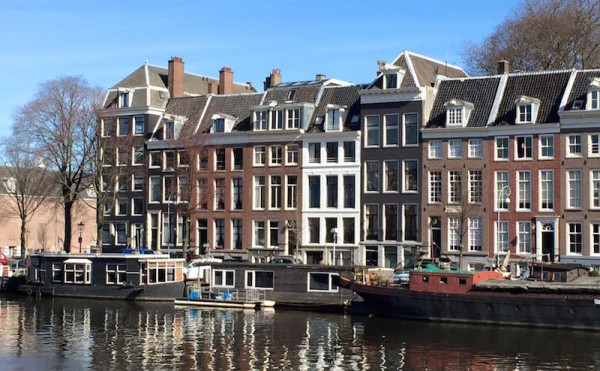 Dutch passport (EU citizenship) gives the right to live and work anywhere in Europe and gives full access to North America, South America, Australia
28. Bahamas

Bahamas has beautiful beaches, strategically located between Cuba and Florida (US). Now that Cuba has been opened up with US, bahamas benefits with more inflow of tourists and businesses. Bahamas issues residency to foreign individuals who buy a real estate with minimum B$ 250,000 (PR with no right to work) or B$500,000 (PR with right to work).
The visa requirements for bahamian citizens are shown in the chart..
29. Latvia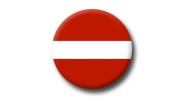 Latvia is a EU member state and a member in schengen zone. Latvia launched golden visa scheme in 2010 requiring through real estate (€275,000) or business investment capital (€100,000) in Latvian company or government bonds (€275,000).  Under the business option, EU residence permit" is granted valid for one or two years with renewals, then later qualify for PR. Under the real estate option, "permanent residency" is given directly for 5 years. After 10 years of living in Latvia, it is possible to apply for latvian citizenship. For more information about latvia program and how to apply, please visit this website.
Latvian passport is ranked as top 10 travel document in the world. About 1000 foreigners naturalize for Latvian citizenship every year and the conditions for citizenship has been tightened as of 2015.
30. Anguilla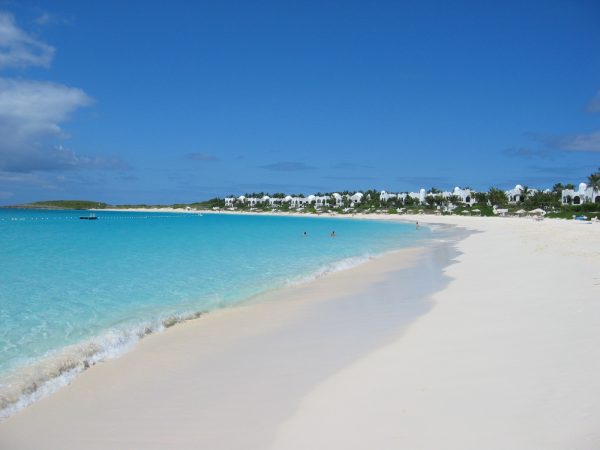 The British caribbean island of Anguilla (not Antigua) launched a new Residence by investment (RBI) scheme in 2018. Under the scheme investors in the island get permanent resident status, if they donate $150,000 to Capital fund, or buy $750,000 real estate or become a tax resident paying atleast $75,000 taxes every year plus owning a property for $400,000.  After five years of living, this island offers path to BOTC (British overseas territory citizenship) to investors. Anguilla passport citizens can visit UK visa free but cannot work and there is visa free access to EU schengen states for 90 days in 180 day period..  eTA required to visit Canada by air.
After reading these long list of countries, now comes a important critical question.
So, which is the best passport?
Well! the answer depends on the reputation of country issuing passport, safety and number of countries one can travel without visa. Take a look below, a quick survey was done using the following factors. You can also download best passports rating (pdf)
Rarity – 5 points
World reputation – 3 points
Visa free countries total – 3 points
Country Wealth – 3 points
Visiting UK/USA/Canada visa free – 3 points
Top 5 Results
Monaco
Liechtenstein
Luxembourg
Switzerland
Andorra
Austria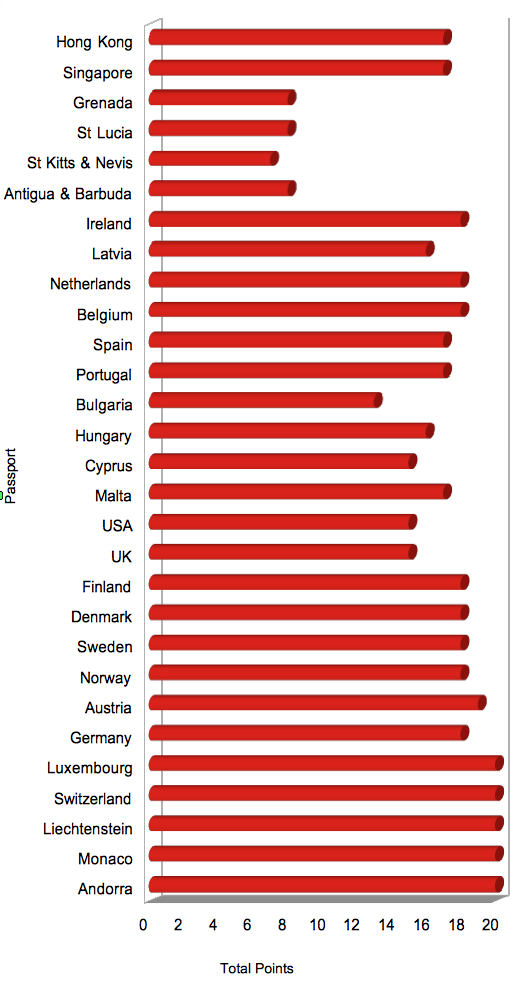 About Best Citizenships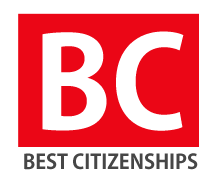 Best Citizenships (BC), assists very wealthy, talented, high net worth families with global citizenship and residency programs. The company has assisted several HNW investors and families relocate to Europe, Caribbean and North America since 2011.  We work with government authorized law firms in over 30 countries.
Please contact us for a free quote or private consultation below..
Source of Visa Requirements and Charts: Wikipedia
Disclaimer: Visa requirements of countries periodically change from time to time. Please check with the respective embassy for the latest updates.
Founder of Corpocrat Magazine and World's leading expert in citizenship and residence by investment schemes assisting wealthy individuals and families. He is the founder Best Citizenships (BC), CIP Journal and World Citizenship Council (WCC) .
Other interests include Linux servers, Machine learning,  Blockchain and Cryptocurrencies.