My name is Balakrishnan.
Leading expert in Global citizenship and residency programs for high net worth investors. My other interests are wordpress, machine learning, image processing, linux servers.
I am working as Internet Entrepreneur, Linux Systems Administrator, Webmaster, Video Gamer, PHP/MySQL Programmer and a blogger since 2004.  I have a bachelors degree in Computer Engg.
You can contact me at this page
or click on the twitter image below and send me a private message through twitter.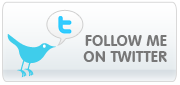 My Interests
Playing Games, Linux admin, PHP programming, CSS and javascript. I love open source software and free scripts.
I love traveling and it has been a great passion for me. I have visited many European countries in the past years.
 Gamer
I love gaming in PC and XBOX 360 platforms (xbox gamer tag: Adeptpluto6) .
Who I'd like to meet:
Webmasters, Internet Entrepreneours, CEOs