If you are buying a new modem to use it with airtel broadband, you will need to know how to configure a modem/router along with wireless settings. Its very easy to do it and you can setup your broadband connection in PPPoE mode, through with the modem will automatically connect to internet as soon as you switch on the modem.
Before you start…make sure you know the username, password of your airtel broadband connection. If you dont have one or you have already done reset of your modem, then you will need to callup the customer service and will be able to give you one..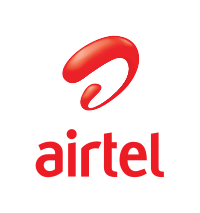 Make sure that you a phone cable runs through splitter DSL slot to your modem and check the wiring properly. If all is well, as soon as you switch the modem, you will the ADSL link will glow.
Step 1:
Connect your LAN cable, DSL cable to your modem and make sure you wire it properly. Open your browser, depending on your modem (lookup the manual or blindly try all three), you will need to type http://192.168.168.1 or http://192.168.1.1.  For Netgear modems, you will need to type http://192.168.0.1/ to access the modem administration page. Usually the default login values are admin and password
Incase you are unable to reach the modem administration page, you will need to open network settings, manually enter the following
Network settings > TCP/IP Properties >

IP Address:  192.168.1.22

Subnet mask: 255.255.255.0

Gateway: 192.168.1.1
Important: The above values should be entered depending upon what  you use for accessing modem page. In the above i have assumed that my modem is linksys and it has default admin page as http://192.168.1.1 and the the value you enter in IP address, should be similar to that the gateway. It can be in 192.168.1.XX format where xx can be any value between 2-100 and not 1.
Once you do this, you can reach your modem and access administration page.
Step 2:
Once you gain access to modem administration page, make sure you select and set the following values…
Mode: PPPoE mode

VPI: 1

VCI: 32

Username: 0443232_xx@airtelbroadband.in  (starts with your phone no)

Password: xxxx

DNS:  8.8.8.8, 8.8.4.4 (use google dns server instead of ISP provided ones)
You can leave the rest untouched.
Once this is done, you should be able to connect internet through LAN ethernet, but not wirelessly which we will see in the next step
Step 3:
In this step, we will be securing the modem and configure wireless settings. You will need to do the following things to make your modem secure and prevent the public from misusing it. Go to modem admin area.
(i)  Change the default admin password
(ii) Setup wireless with password.
(ii) Enable Mac access restriction, so that only the mac addresses you specify will only be able to the internet. This is very handy if you have one or two computers at home/office where you will need to connect to internet.  To get the mac address, of your wireless adapter, just go to command prompt type ipconfig /all and there you will see the physical mac address of the wireless adapter. In macbook or ipad, this is available in the About in the settings menu.
You can use the above configuration settings which works in most modems, but also for linux. Enjoy!
Founder of Corpocrat Magazine and World's leading expert in citizenship and residence by investment schemes assisting wealthy individuals and families. He is the founder Best Citizenships (BC), CIP Journal and World Citizenship Council (WCC) .
Other interests include Linux servers, Machine learning,  Blockchain and Cryptocurrencies.