Often you might be asked for "Police clearance certificate" if you are apply for visas or immigration abroad.  If you dont know where to start, and the procedure involved, here is how you do it. Before you apply for Police Clearance Certificate (P.C.C), be sure to ask for whether the Police Clearance Certificate (PCC) should come from passport office or from commissioners office, because different countries ask for either one or both.  Please allow plenty of time  for this process.
There are 2 ways you can apply for P.C.C in India.
1. Commissioners Office in your City (takes 10-15 days)

2. Directly at the Passport seva office (takes 1 month)
Please keep in mind that if you are applying at the passport office, you have to hand over the passport at the counter, even it has visas or validity.
1. Commissioners Office
1. Go to commissioners office and get the necessary forms
2. Apply there with relevant documents.
If you have already applied for PCC in your commissioners office, but you want it from passport office. Take the original issued by police, apply at the passport office and usually within few days you
2. Passport Office
1. Go to passport  seva kendra office in your area.

2. Take Form 2 + Personal Particulars form duly filled and hand over at the counter of passport office miscellaneous service.  You can download forms in passport office website. Make sure you have to mention the country you want where the PCC must be issued to.

3. Original passport must be surrendered at the counter along with with copies of address proof and other identification documents.

4. Keep in mind that this process takes weeks of time since it requires proper police verification as the documents travel from passport office to commissioners office and then to the police station and then back.

5.  There is no tatkal scheme for getting police clearance certificate.

6. The cost for this service is Rs. 500
Once your PCC is done,  you will be given a separate letter and also a seal will be affixed in your passport, such that it was issued on so and so date.  For those of you are who are in confusion how PCC looks like, please see the sample below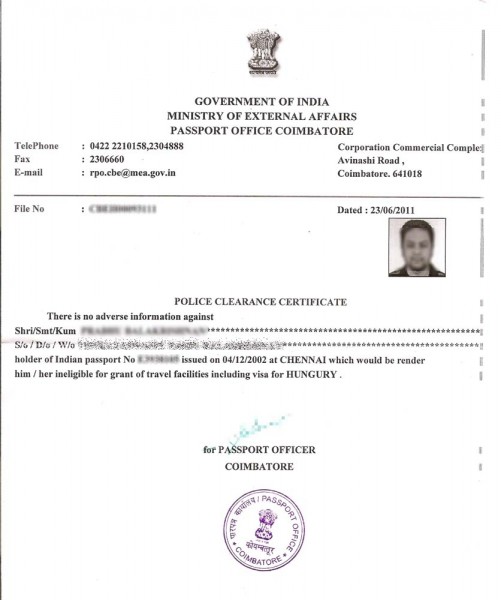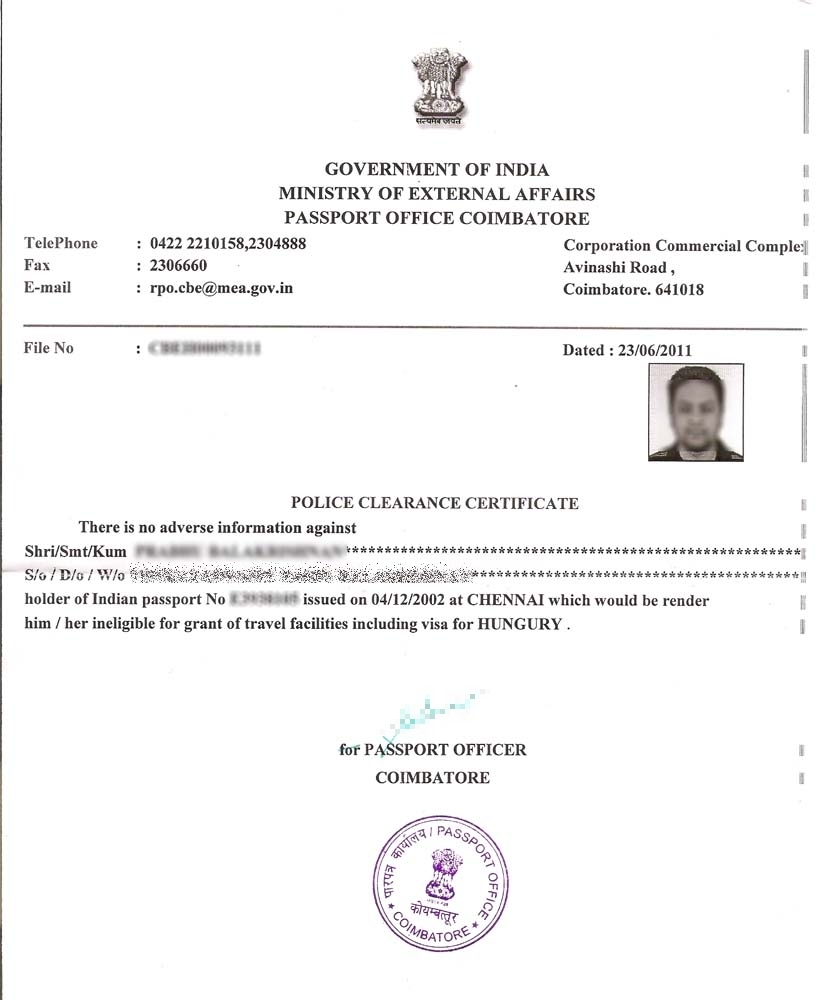 Update: The Validity of PCC is only 3 months, although it doesnt clearly say about the validity.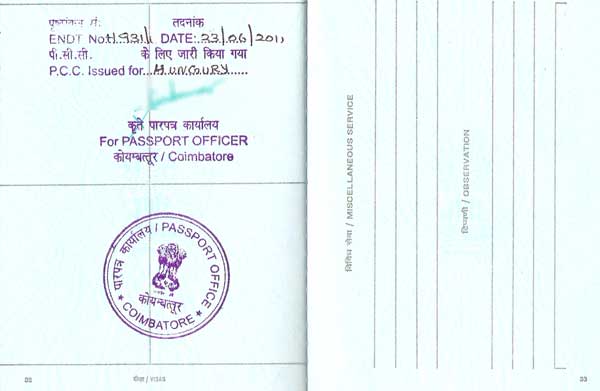 For more information, please refer to passport office website.
I sincerely hope this information really help you if you dont know where to apply for PCC in India.
Important: Always keep in mind that, usually most Police Clearance Certificates (PCC)  issued in India, would require Apostille/Legalisation for using it foreign countries, if not it wont be accepted in that country.
Founder of Corpocrat Magazine and World's leading expert in citizenship and residence by investment schemes assisting wealthy individuals and families. He is the founder Best Citizenships (BC), CIP Journal and World Citizenship Council (WCC) .
Other interests include Linux servers, Machine learning,  Blockchain and Cryptocurrencies.