I am a great fan of wordpress themes and time after time, often i lose track of great sites owned by wordpress theme developers for selling premium wordpress themes. I am a real fan of these high quality theme developer sites, which is why i decided to put up a nice list of theme developer sites selling some gorgeous wordpress themes.

Lets take a look and be sure to give a peek into these sites, when you decide to buy a wordpress theme. Keep in mind that sometimes buying a theme directly from the theme developer is much more cheaper than buying from third party sites such as themeforest.
1. Elegant themes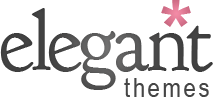 Elegant theme is one of the most popular wordpress theme developer because of its low pricing and has access huge arson of quality themes which makes you to feel better. You can buy wordpress themes for magazines, photo blogs, travel and personal blogs.
Cost: $38 /year all access membership to 80 themes.
2. Themeforest

Themeforest is unarguably the #1 site to buy/sell premium and professional wordpress themes. The site has tonnes of wordpress themes for news magazine, business, travel and personal blogs.  Must see, if you are serious about starting a website with wordpress. Dont forget to checkout some of the most popular and powerful themes such as Awake, uDesign, Karma, inFocus and Striking. Such themes makes excellent use of shortcodes.
Cost: $40-$50
3. Ink Themes

Ink themes has some nice modern creative wordpress themes bundled with with single one click installation, contact form, gallery view, admin panel and sleek design. Certainly worth checking out.
Cost: $45/theme (or) $147 membership access
4. Premium Press

Premium press has some unique collection of feature rich wordpress themes ideal for directories, classifieds, coupons, shopping, jobs, real estate and more. It is definitely worth taking a look on various themes available in this site. All themes are easy to install, setup and customize specific to your website needs.
Cost: $79/theme (or) $250 all themes
5. Templatic

Templatic has some of the best visually stunning wordpress themes, i have ever seen. There are plenty of themes to chose from and used for wide variety of websites like hotel booking, real estate, food, job board, reviews, holidays, answers. I would rate this site as #2 site to buy wordpress themes.
Cost: From $65/theme or $299 all themes
6. NattyWP Themes

NattyWP  has some of the beautiful designs of wordpress themes used for variety of web portals and websites powered by wordpress. All themes come with theme framework, powerful API and plenty of add on features. Not very expensive good pricing options may tempt you to buy a theme here.
Cost: $35/theme or membership
7. Themefuse

Themefuse has some nice collection of premium wordpress themes with some nice cool design, which is certainly worth looking at.
Cost: $49/theme (or) $17/month
8. Catch Themes

Catch themes has some of the simple, clean and great designs of responsive wordpress themes and has a friendly pricing. All themes have professional creative designs with high quality.
Cost: $25 per theme
9. WpZoom

WpZoom has a wide collection of wordpress themes for business, education, blogs and restaurant websites. All themes come with options panel, SEO friendly, with various slider, menu and gallery options.
Cost: From $69 (or) $9/month + $199 for unlimited
10. Obox Themes

Obox design has some of nice customizable, visually great looking wordpress themes for blog, photography, travel, food , news magazine. It is definitely worth taking a peek on the themes listed in this site.
Cost: $60/theme or $150 membership
11. Frogs Theme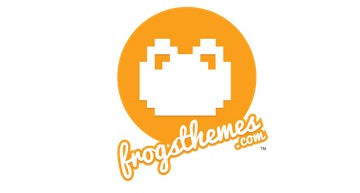 Frogs theme has some great professional wordpress themes for freelances, entrepreneurs and creative bloggers. The low pricing is irresistible giving you unlimited access to all the themes.
Cost: $39/ all theme unlimited access
12. ColorLabs Themes
http://www.colorlabsproject.com

Color labs project hosts some nice elegant easy to use wordpress themes, bundled with plenty of theme features. Themes made for ecommerce, magazine and business are available and easy to customize.
Cost: From $49/theme
13. Panda Themes
http://www.pandathemes.com/

Panda themes has a handful collection of highly customizable wordpress themes for developers.
Cost: From $75
14. StudioPress

Studio press features some of the premium themes for wordpress powered by most popular "Genesis" framework., which give a solid foundation for any wordpress site.  Most themes come with color styles, layout options, featured images, footer widgets, mobile responsive site.
Cost: $100/theme (or) $350/all themes
15. Graphpaper Press
http://www.graphpaperpress.com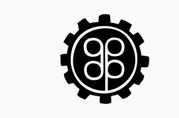 This theme site has some great creative wordpress themes for photographers, bloggers and artists.
Cost: $125/yr all theme access
16. Magazine 3

Magazine3 sells some nice out-of-box wordpress themes ideal for magazines and personal blogs. This site sells some nice themes which is worth taking a look.
Cost: From $49
17. Theme Junkie

Over 30 visually stunning wordpress themes with solid colors are available at Theme Junkie. Provides a good friendly per theme pricing.
Cost: From $39
18. Awesem Themes

Awesem has some clean professional responsive wordpress themes for developers.  Themes come with options panel, colors, social media with custom widgets and templates. Worth checking out!
Cost: from $40
19. Rocket Theme
http://www.rockettheme.com/wordpress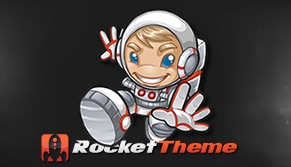 Rocket themes has the best hidden stylish wordpress themes i have seen.  Not many wordpress theme hunters would know this.
Cost: from $50
20. Woothemes

Woothemes provides the ultimate powerful wordpress themes, plugins and extensions, built under the Woo framework which gives solid foundation and great customization capability for wordpress designers and developers
Cost: $70/theme (or) club access
21. Kriesi Themes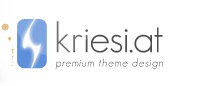 Few nice wordpress themes are available at this website.
Cost: From $40
22. Gabfire Themes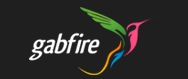 Gabfire sells some good high quality wordpress themes with robust functions to serious wordpress fans.
Cost: $79/theme
Similar Posts: