Softlights is a fully customizable wordpress theme with unlimited colors through color picker, ideal for content hungry websites. It is simple, easy to use theme and doesnt dazzle you with setting hundreds of theme options. Pick the colors you want for header, background, footer, widgets, showcase box and go live within a minute.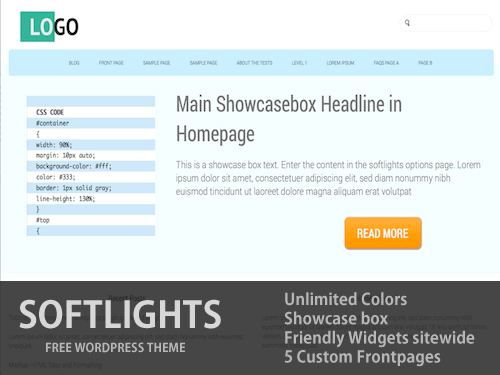 The theme comes with 4 frontpage layouts, left and sidebar widgets, top widget, footer widget and automatically reverts to full width template layouts. This theme packed with easy to use admin panel, the theme itself is lightweight for fast loading sites.
Update: This theme has been approved by WP team. You can download the latest version here: http://wordpress.org/themes/softlights
What you should know about this theme?
First, this theme loves to use spacious content for better readability. If you dont specify widgets, the entire site is presented in full width content format including posts and page.
Second, this theme likes text aligned centered, which gives a different look.
Features
Full screen layout without widgets.
Fully customizable colors through color picker in the admin options page.
Big size color pickers to play around (you will love this)
Plenty of widgets – top, front, left sidebar, right sidebar, footer
Showcase box on homepage
5 Custom Homepage templates (see the screenshot)
Nice modern styling for comments.
Enable or Disable showing comments entire site from theme settings.
Theme supports custom excerpts, more tags.
Theme supports page sections using <!–next–>
Disable comments through admin panel.
Download: softlights-v-1-7.zip


Theme Demo: http://wp-premium-themes.com/?theme=Softlights
Enjoy wordpress with this theme folks!
Screenshots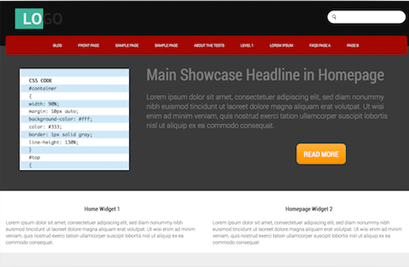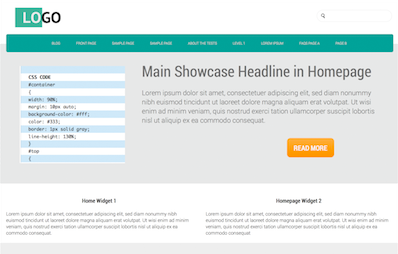 Index Page Screenshot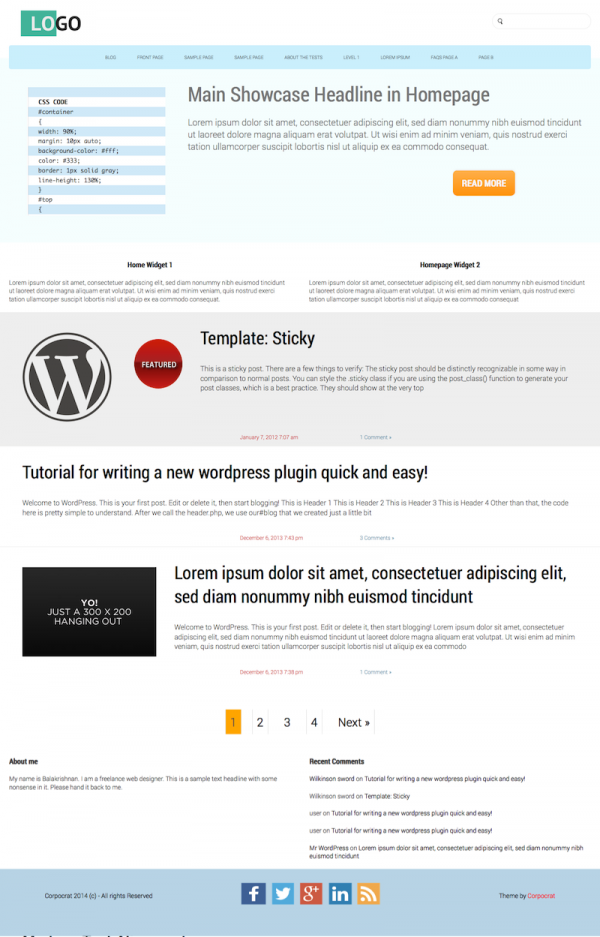 Full Blog Page
If widgets are absent or not specified, the whole blog is presented in a neat full width format.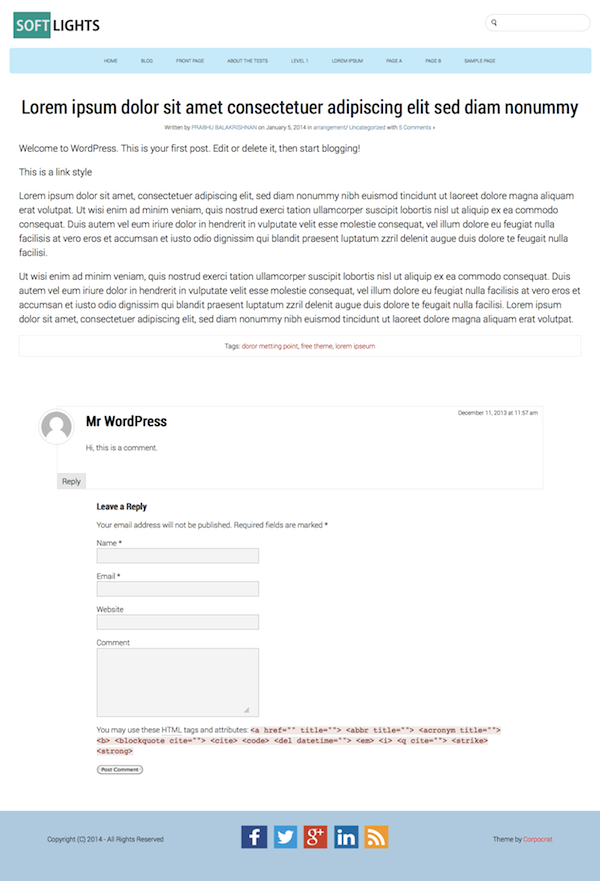 FrontPage 1 – Template
If you like big thumb images, appear on the middle, then set this as homepage. This template does not show left and right sidebar widgets (see frontpage2)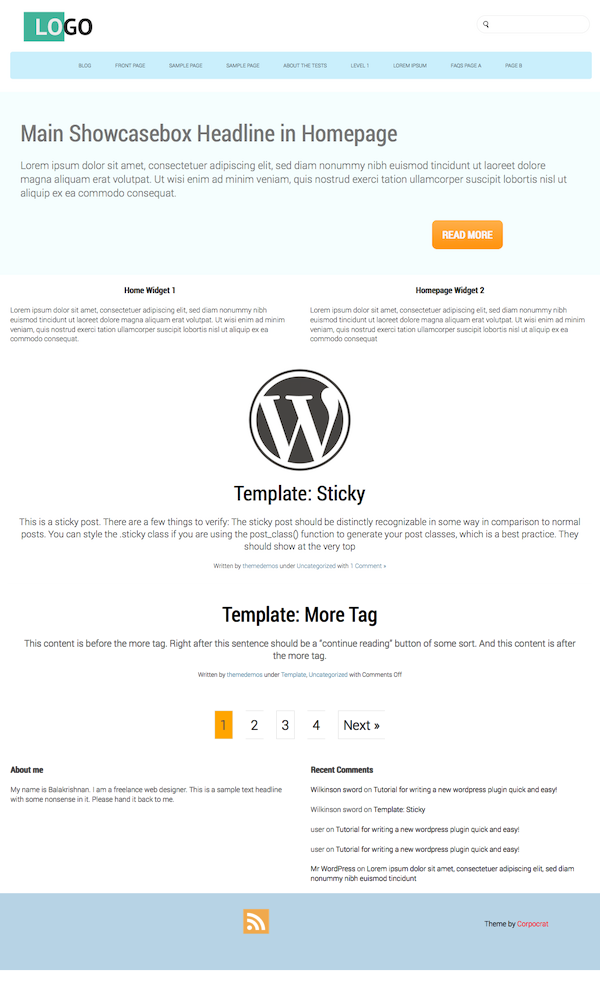 Homepage – Template
This is a page template. This template does not have main navigation menu, but comes with a separate menu "topmenu". You can set this on the wordpress menu area. Importantly,  this has showcase box on a page, and the page content appears below it. Further you can set the header background and showcase background in the theme settings.
Tip: Set header background color and showcase box background to same color and see what happens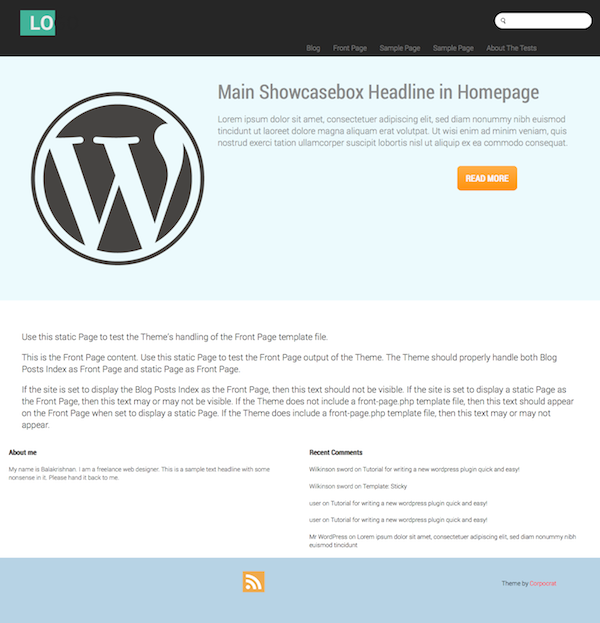 Frontpage2 – Template
This template shows all widgets, left, right, top, bottom, showcase, footer all in homepage along with the blog posts. Sometimes you need these on your homepage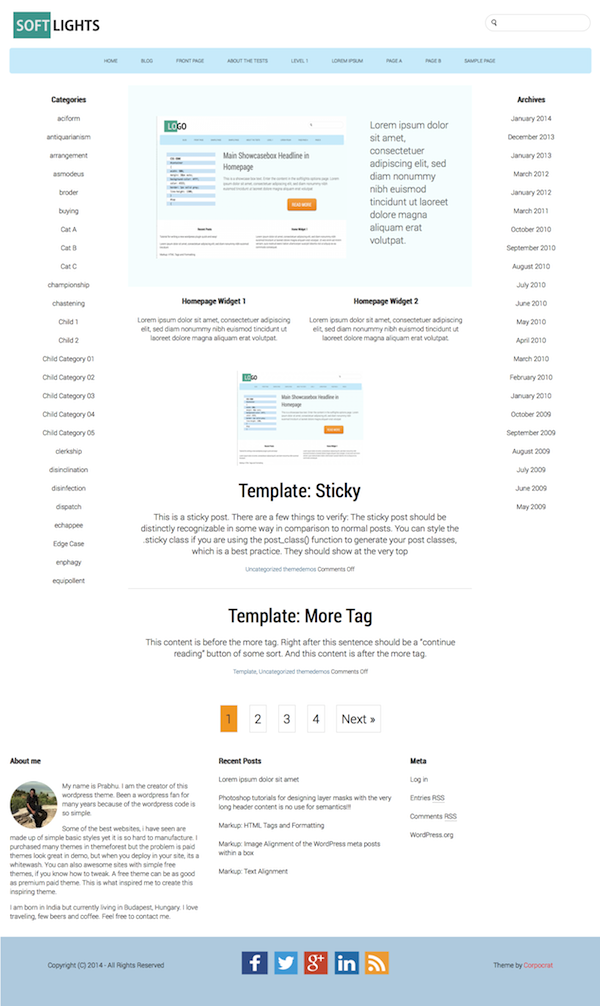 Frontpage3 – Template
This template shows blog posts in vertical boxes (2big boxes per row) along with the post thumbnails. It does not show left and right sidebar widgets.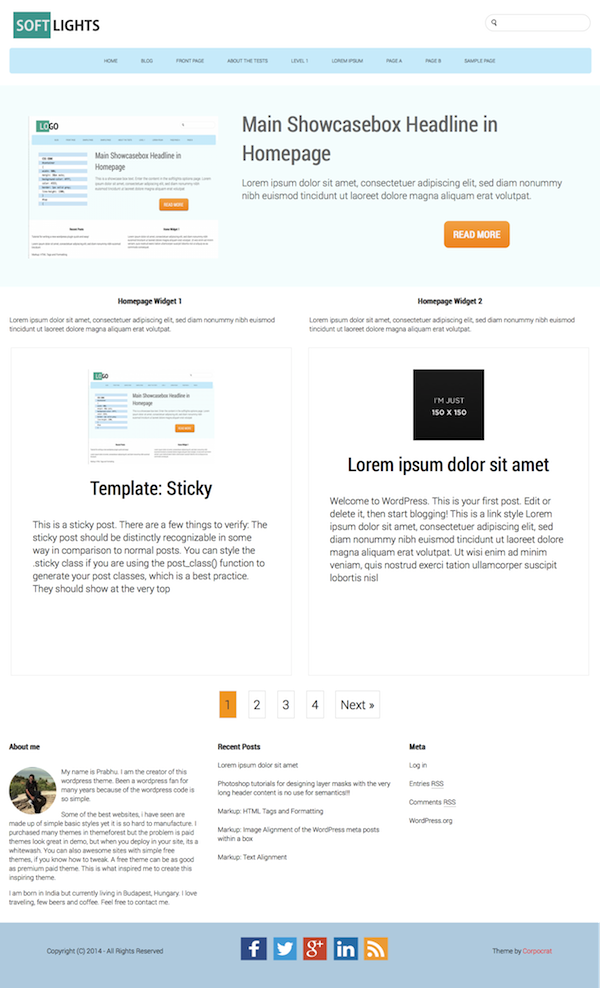 Frontpage4 – Template
This template lists 10 recent posts of all categories in box format, just like news sites on front page. You can customize it for look and feel using css.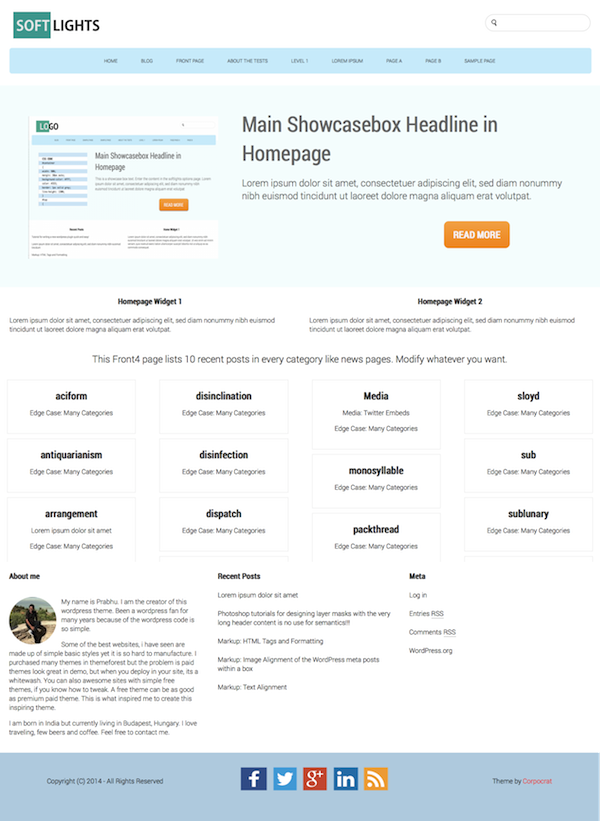 Full Width Page – Template
Like any other wordpress theme, you can set your pages full width.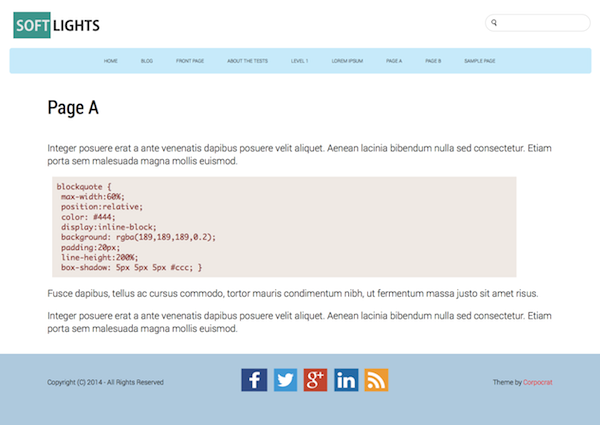 Theme Settings Color Picker
I personally hate small web based color pickers, as you cant really differentiate colors.  This color picker is built using Iris, which is used by wordpress. This you will love it to play around.
Tip: Why not use Adobe kuler to chose colors for web layouts?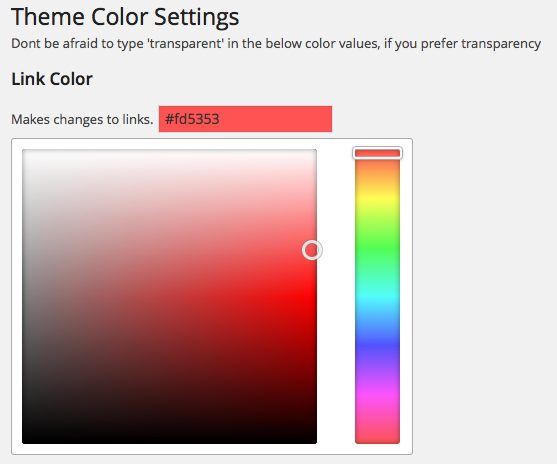 Similar Posts: