St Lucia today announced that they have reduced the investment amount to  just $100,000 (previously was $200,000) by making amendments to their citizenship by investment programme effective from Jan 3, 2017. This move makes St Lucia compete with Dominica for the cheapest passport program in the market for $100,000 dollars.
Other citizenship programs running in Grenada, Antigua, St Kitts remains at $200,000 which is double the price.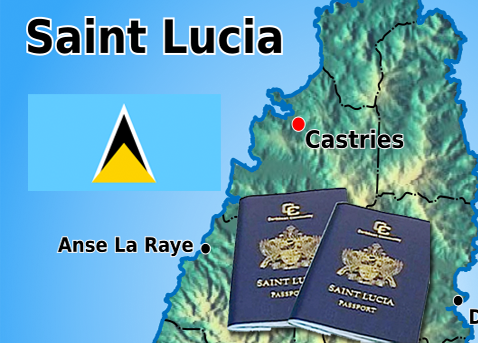 As a part of the amendments, the following investments qualify for citizenship in St Lucia
 1. National donation fund
USD 100,000 (single applicant)
USD 165,000 (spouse + main applicant)
USD 195,000 (spouse + main applicant + 3 children)
Additional dependents (USD 25,000 per person)
2. Real estate investment
USD 300,000 property investment in St Lucia in approved real estate projects
3. Government bonds
USD 500,000 (with $50,000 administration fee)
4. Business Investment
USD 1,000,000 in approved enterprise projects per person totalling $6,000,000
There is no requirement to visit the country for citizenship as the citizenship is granted waiving all the naturalisation requirements. The citizenship granted is lifetime and family and children can be included in the citizenship application. The citizenship can be passed on to family generations.
There are no residence requirements, no language tests, no business experience, no military service but all applicants had to undergo background screening test before becoming citizen of Saint Lucia.
Saint Lucia passport is ranked 37th best passport in the world with visa free access to 125 countries in the world, according to visa restrictions index 2016. These include 26 EU schengen states including Switzerland, United Kingdom, Ireland, Singapore, Hong Kong.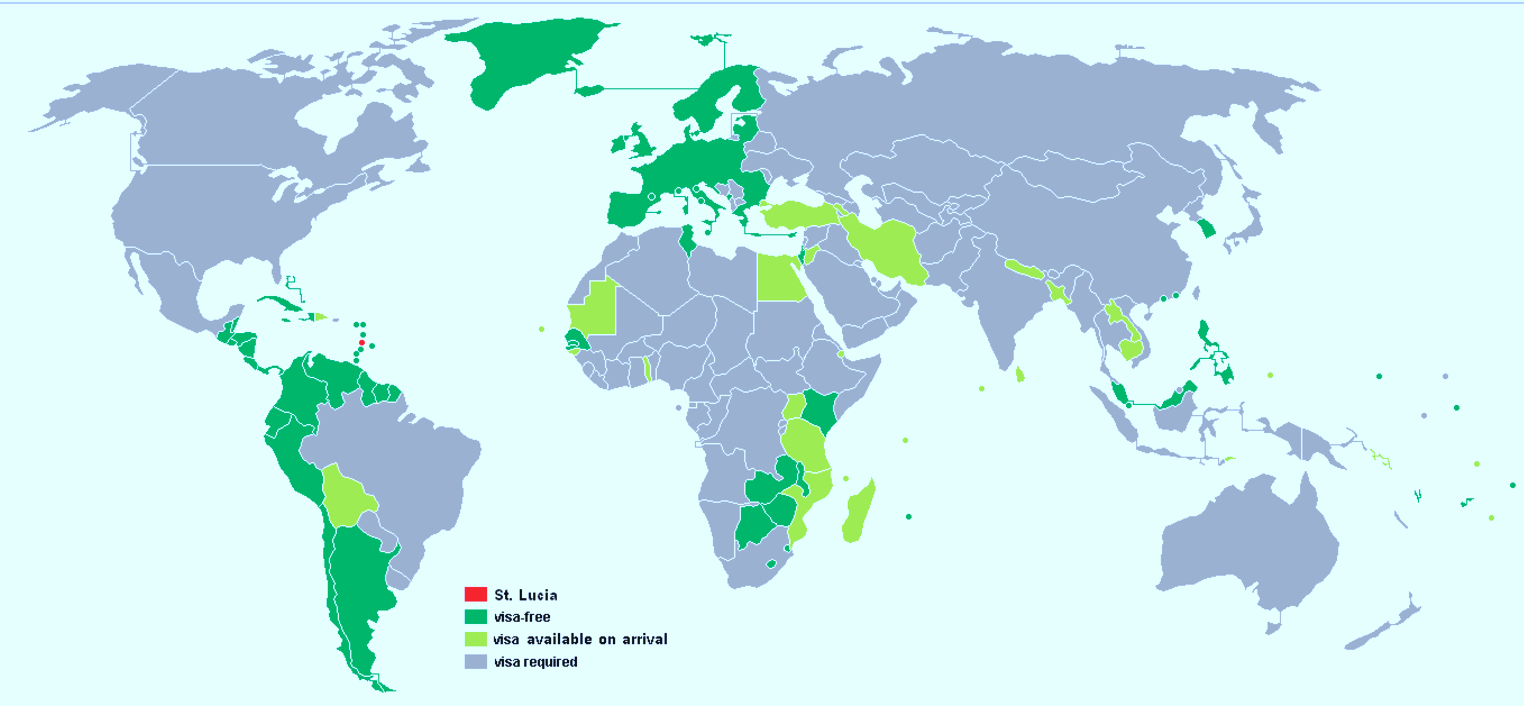 Please contact us for private consultation if you are interested in St Lucia passport.
Similar Posts: