Real estate provides an excellent opportunity for high net worth individuals to make a profitable investment in luxury properties in Europe and Caribbean. Golden visa programs in Europe such as Portugal, Spain, Greece offer permanent residency whereas, only Malta and Cyprus offers EU citizenship.  Caribbean countries offer direct passport against buying a approved real estate.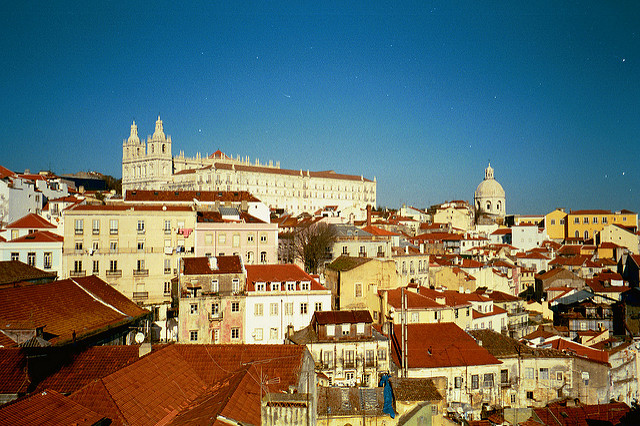 | | | |
| --- | --- | --- |
| Country | Real estate minimum | Given |
| Malta | € 275,000 | Citizenship/Passport |
| Portugal | € 350,000 | Golden visa |
| Spain | € 500,000 | Golden visa |
| Cyprus | € 2,000,000 | Citizenship/Passport |
| Dominica | $200,000 | Citizenship/Passport |
| Antigua & Barbuda | $400,000 | Citizenship/Passport |
| St Lucia | $300,000 |  Citizenship/Passport |
| St Kitts and Nevis | $400,000 |  Citizenship/Passport |
| Grenada | $350,000 |  Citizenship/Passport |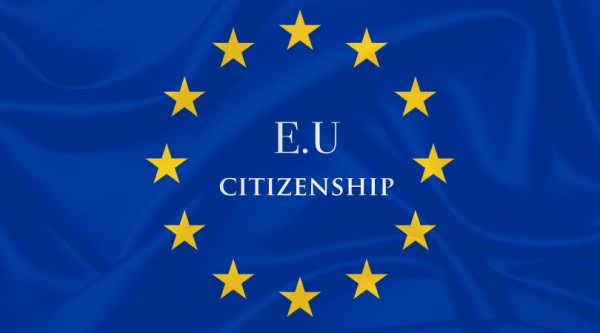 I will list some of best properties below that qualifies for golden visa or citizenship.
Cyprus
The main element of a healthy Cyprus real estate market has always been residential property and specifically, within the luxury segment, second homes.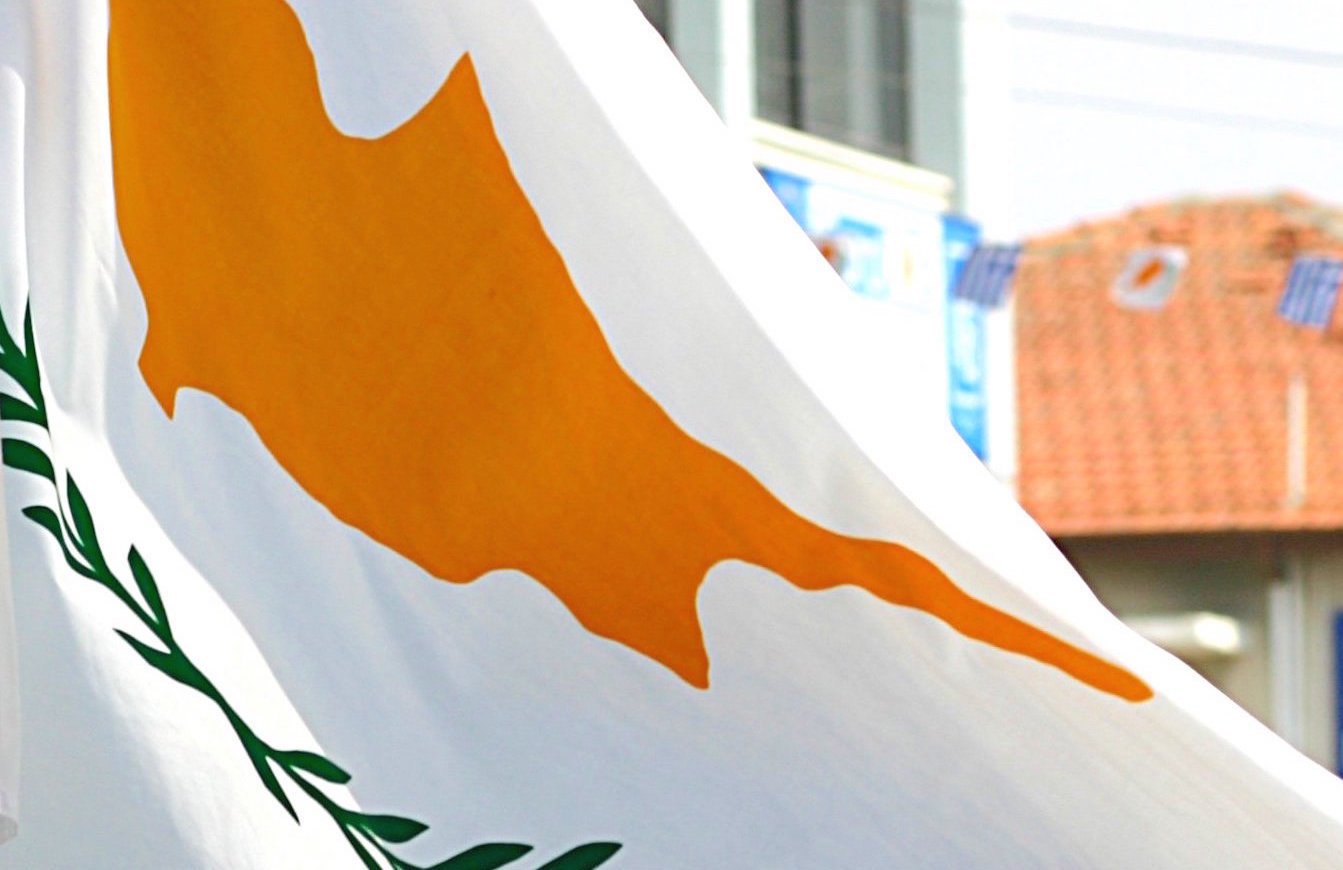 The property options in Cyprus that offer buyers the highest value for money include:
Seafront properties: The areas in highest demand provide lifestyle aspects (i.e. beaches) and infrastructure, which are areas such as Limassol, Pafos, and Ayia Napa
Integrated master planned communities: These usually have a golf course or community at their core, offering properties that cater to all types of owners and include locals, new residents, second home owners and vacationers
The price per m2 for properties of this nature is regularly between EUR 10,000 – EUR 22,000 depending on the location and building specifications. A good figure to maintain is around EUR 10,000 as you can be comfortable knowing there is room for appreciation. Most foreign buyers purchase properties in the above mentioned classifications, as opposed to purchasing a property in the capital city.
The following luxury beachfront properties qualify for citizenship in cyprus.
1. Aphrodite Hills Villas
Aphrodite Hills Luxury Villas Cyprus offer a unique holiday experience like no other. Set within an award-winning 5-star resort, our luxury villas and apartments offer a slice of high end Cyprus life at its finest. Situated within a collection some of the most spectacular buildings in the local area with fine dining, activities and stunning views on every doorstep, Aphrodite Hills Luxury Villas and Apartments have to be seen to be believed
€ 3,000,000 onwards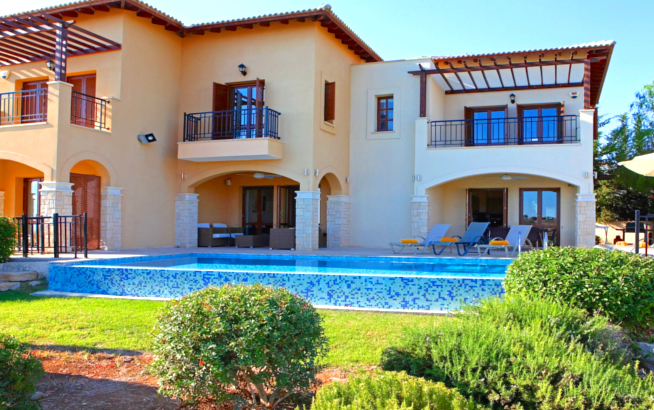 2. iHOME
iHOME is the newest and probably the most dramatic residential tower project on the Limassol skyline. It is destined to add a stunning new dimension to an already impressive stretch of the southern Mediterranean coast of Cyprus. iHOME is located in Limassol and provides superb accessibility and connectivity, making iHOME the prime residential location in the area. iHOME is a bijou condominium of sophisticated apartments, duplex apartments and penthouses that stand out as being something special.
€ 2,000,000 onwards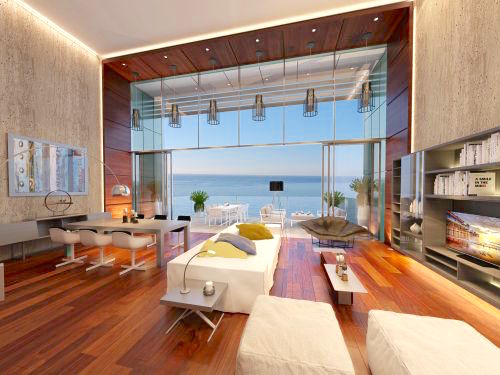 3. Limassol Pearl Apartments
The Limassol Pearl Apartments are just half a minute from glorious sandy beaches where you can try out all kinds of water sports… or just laze in the sun. Wander down to the cafes, beach bars and restaurants along the coastal strip, or visit the fabulous selection of upmarket shops and boutiques. Some of the country's top hotels, spas and fitness centres are nearby, and you will find a selection of international-standard schools, medical facilities, and banks in the vicinity. If entertainment is what you are looking for, countless nightclubs, bars and top-class white-linen restaurants are not far from your door.
€ 2,000,000 onwards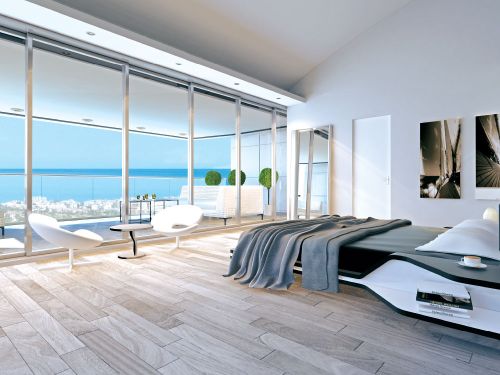 The Limassol Pearl consists of 5-storeys and the apartments are designed to allow the best views and comfort of space to surround you at your preferences and style. Two double height retails on the ground floor open onto the main piazza and four floors of three and four bedroom apartments and magnificent Duplex Apartments. An over ground and underground parking for 25 cars and extensive underground storage facilities are also available. There is also public parking available for your guest and the Do Wine & Dine on the ground floor.
4. The Oval
The Oval, the most state of the art office building in Cyprus, is setting new standards in workplace design. It is located just 100m from the sea in Limassol, Cyprus' key business district with the most flourishing international community.  A collaboration between Cyprus' leading luxury property developer Cybarco and internationally acclaimed architects Atkins, The Oval is being built on solid foundations with a joint track record of delivering outstanding quality for over 70 years.
€ 2,000,000 onwards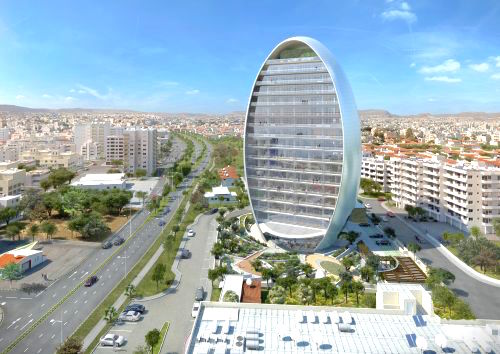 Now in its final year of construction, The Oval will stand 16 floors high at 75m when it is completed in 2016.  Each of the building's light-filled floors enjoys uninterrupted sea views, while the flexible open plan design makes it simple to adjust to the requirements of any business.
The project's distinctive design is complemented by a luxury reception area on the ground floor, landscaped gardens and a cafeteria, as well as the services offered including property management, 24-hour security and controlled access to both the building's premises and the two underground parking levels. With an energy performance certificate of 'A' rating, the project is a sustainable development using geothermal energy to minimise carbon emissions.
5. Limassol Marina
Limassol Marina is continuing to create waves in the Eastern Mediterranean and has become the most exciting new destination in the region. A milestone project for Cyprus, and the island's first superyacht marina, it has already established itself as one of the most enticing and unique projects across Europe. The development offers 650 berths for yachts up to 110m, 162 luxury apartments and 74 exclusive villas, with private berths or direct access to the beach. It also benefits from fine dining and shopping establishments, an elegant spa, fitness and cultural facilities. Located in the heart of a vibrant city, it is surrounded by a rich history and a diverse, international community.
€ 3,000,000 onwards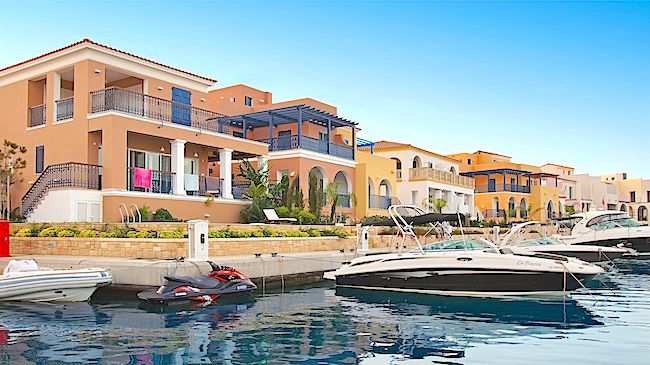 Now over a year in operation, Limassol Marina's first exclusive villas have been delivered to their owners. The Peninsula Villas are the only homes of their kind in the Mediterranean. Surrounded by water, they epitomise the essence of 'living on the sea' just a stroll away from the city center. They come complete with first-class facilities, 24 hour security and concierge services.
6. Vivo Mare
Vivo Mare comprises of nine ultra-lux villas in five different designs that are inspired by the location and the environment, and are all enhanced with an uninterrupted sea view from each luxurious home. Each six bedroom en suite villa has a private pool and a guaranteed rental of three years.
€ 2,500,000 onwards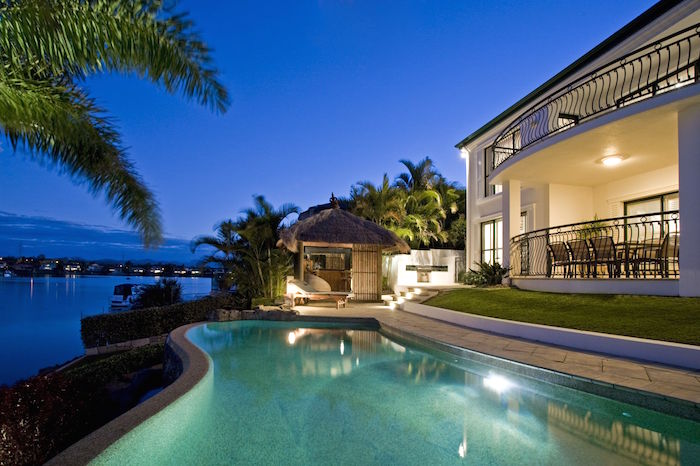 7. Cape Blue Residences
€ 2,500,000 onwards
Cape Blue Residences feature 30 individually designed villas, most with sea view, to satisfy different wishes and expectations. The choice includes three to seven bedroom villas, with a total living area ranging from 250 to 600 square meters.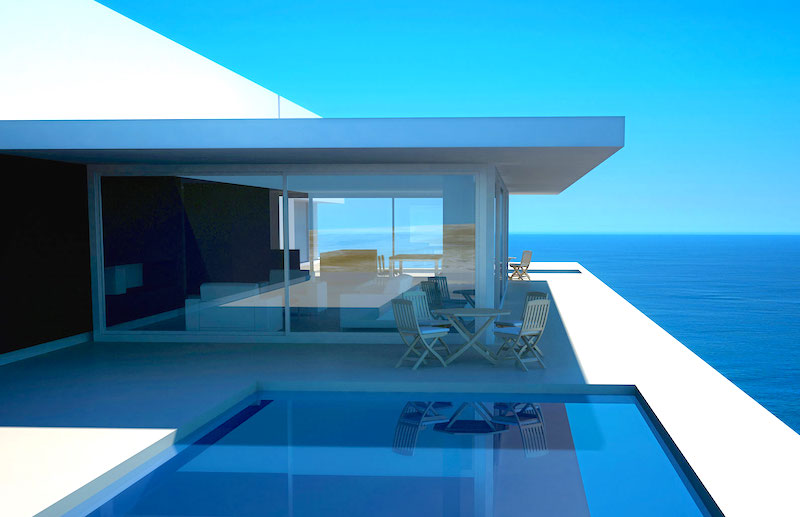 Each luxurious property has its own plot of land measuring 1000 to 2100m² with a private infinity pool that melts into the horizon. Interior décor is highlighted with natural stone and wood features, giving each home a warm ambience without compromising luxurious contemporary comfort.
8. Coralli Shore Habitat
The Atlantida Apartments at Coralli Shore Habitat consist of four blocks with a wide selection of apartments, duplexes and penthouses, all built to the highest standards and offering the utmost in comfort, stunning interiors, privacy, communal swimming pools and round-the-clock security and concierge service.
€ 500,000 onwards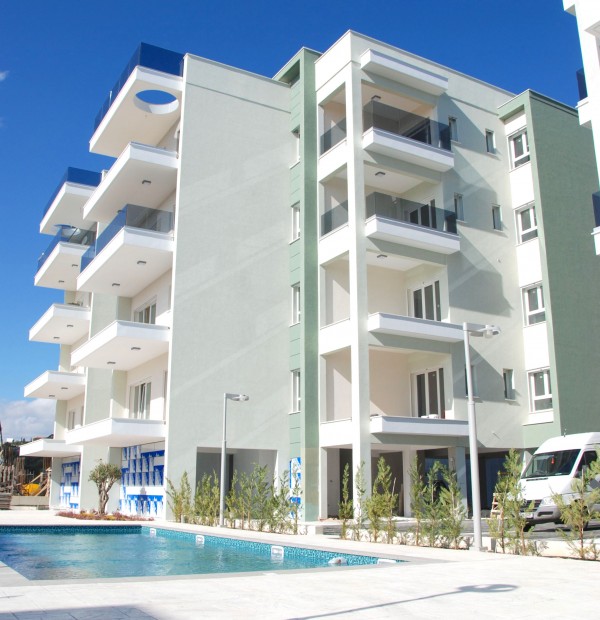 Coralli Shore Habitat is luxury property by the sea located just across the road from the beach front on a very quiet stretch of road. The location will offer the owners of properties many wonderful things such as the beach which is just a few meters away plus the project is also just a short distance from the marina. Coralli Shore Habitat integrates chic, modern architecture with amazing and incomparable Mediterranean style. The luxury villas, houses and apartments, lying in an oasis of lush gardens and swimming pools, are the epitome of quality and perfection. There is a diverse range of two to four bedroom houses, all built to the highest standards and offering the utmost in comfort, stunning interiors, privacy and round-the-clock security and concierge service. All homes enjoy striking, uninterrupted views to the Mediterranean Sea and to the St. Raphael Marina Yacht Club.
Malta
The Individual Investor Programme of the Republic of Malta (IIP), by virtue of Legal Notice 47 of 2014, allows for the granting of citizenship by a certificate of naturalisation to individuals and their families who contribute to the economic and social development of Malta. The program is open to EU/EEA and non-EU nationals.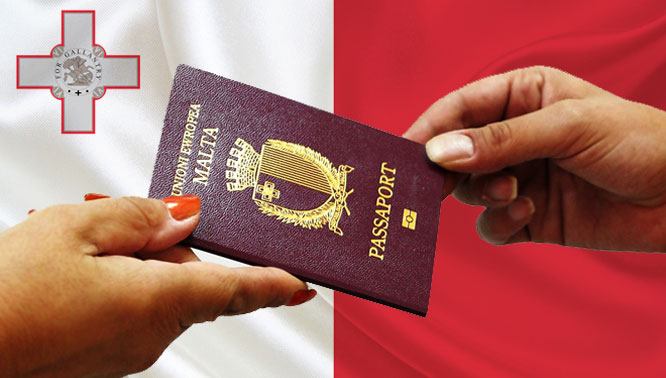 Investors applying for citizenship program are welcome to invest in real estate with minimum EUR 350,000 to register as permanent home in Malta. The most popular areas were Sliema, St Julians and Valletta for leasing and buying a property.
According to Global Property Guide, Maltese property prices surged by 13.8% (12.95% inflation-adjusted) during the year to Q4 2016. Maltese property has been on the upswing for the past three years.  These latest price rises were attributed by the central bank above all to the Individual Investor Programme (IIP) and to the stamp duty exemption for first-time buyers. 20% of IIP applicants invest in real estate. Between July 2015 and June 2016 the value of the 27 purchased properties amounted to €28,322,519.93, averaging €1,048,982.22.
1. Fort Cambridge Apartments
Fort Cambridge is a contemporary apartment complex on the island of Malta, offering the unique combination of a marine environment within the urban hub of Sliema. Built on a peaceful plot of land surrounded by sea on the Tigné peninsula, Fort Cambridge is within walking distance of Malta's most popular cafés, shops and restaurants, and adjacent to the seaside promenade.
€720,000 onwards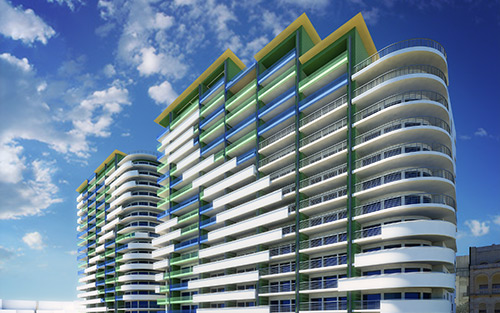 Fort Cambridge offers a choice of one to four bedroom apartments, duplexes and penthouses. There are around 341 apartments to choose from, spread over three freestanding blocks with 360° views. Wide balconies and generous windows overlook sea views, with the upper floors giving spectacular views over the sea and Valletta. Large windows and façades of recycled green glass heighten the overall impact.
2. 14 East Apartments
Situated in the up and coming area of Gzira, 14 East is expected to be a forerunner in Malta's architectural landscape, combining modern technology and eco-friendly methods to create a one of a kind venue to live in. With the historical and picturesque Manoel Island less than 10 minutes away, as well as beaches and lidos in the surrounding vicinities, the tower is set in a priceless central location which allows it to be easily accessible. With an in house cafe' at ground level, as well as a multi-level car park, the tower is the perfect place for you to settle your roots.
€1,400,000 onwards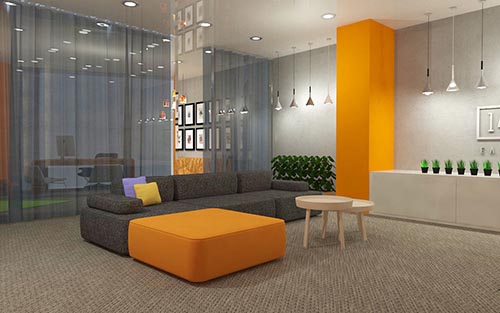 The 14 East Tower offers a unique selection of high rise Apartments from the 10th up to the 16th floor with a starting price of EUR 1.4 million. Apartments on the 10th to 14th floor enjoy a spacious 3-bed plan spread over 175 Sqm of living space, as well as a 100 Sqm terrace. The 15th and 16th floor host the Duplex Penthouse rising above everything else in the area, with an overflow pool and a 4-bed plan spread over 300 Sqm of living space, as well as 200 Sqm of external space. The Apartments take advantage of the spectacular views of the nearby marina, historical Manoel Island and Valletta. All the interiors are finished to exceptionally high specifications by international designer Carlo Schembri, being completed on a "ready-to-move-into" basis with underground parking by early 2018.
3. OneOneO Luxury Apartments
OneOneO Luxury Development comprises of 30 apartments and 6 double width apartments at The Strand, Sliema. The prestigious apartments, to be sold finished to high specifications, enjoy unobstructed and panoramic sea views of Valletta's Grand Harbour surrounded by bastions, Sliema Creek, Manoel Island and Ta' Xbiex yacht marina – undoubtedly one of Malta's most spectacular views.
The development is within walking distance of Malta's best shopping malls, restaurants and cafes.
€850,000 onwards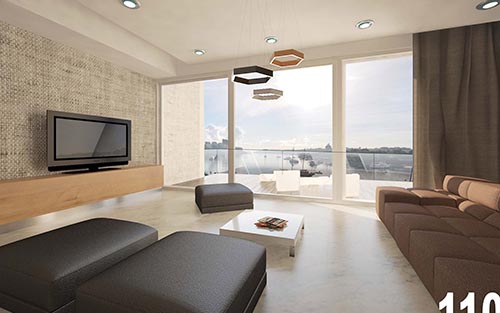 OneOneO offers a choice of two, three or four bedroom apartments spread over three blocks. The layout comprises a large open plan kitchen / living / dining, together with 2 / 3 bathrooms finished to the highest specifications. One car space per apartment included in price which start from EUR 850 000.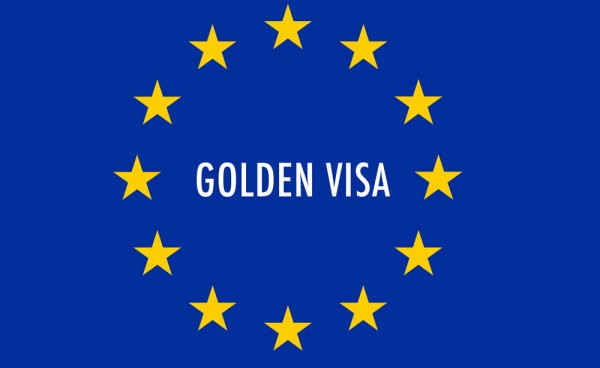 Portugal
Portuguese golden visa  investment provides an opportunity to foreign investors to obtain long term residence status, and contribute towards eligibility for a portugese citizenship application after six years as a resident. The minimum property investment required for golden visa is EUR 500,000. There is no requirement to live permanently in Portugal except a visit once in a year is required. The residence permit card issued by Portugal is valid free movement in all 26 schengen states (22 EU countries and four non-EU countries).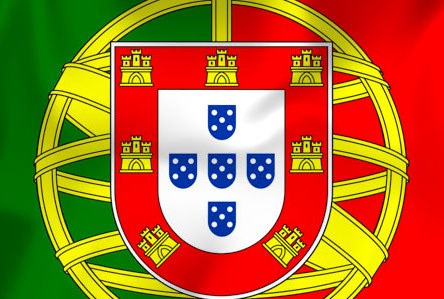 The property market in Portugal experienced a significant increase in demand between 2000 and 2008, which led to developers working hard to meet the demand. However, with the global financial downturn in 2008, demand for properties decreased, leaving many newly-built properties available. Therefore, prices decreased and a strong opportunity for value was created and still exists, as the market corrects itself.  The interest from foreign buyers in these areas has increased exponentially since the Golden Residence Program was launched late in 2012. With the influx of foreign owners to these areas, the property values in Portugal are increasing. This also leads to a higher quality of design and build of planned communities, which in turn attracts further long term value.
Our research indicates that the most desirable areas for real estate investment are:
Lisbon – Portugal's capital city
Estoril Coast and Cascais region – offering a strong lifestyle focus
Troia region – with a tropical atmosphere, only 40 km's south of Lisbon
Algarve region – Portugal's main tourist region, thriving with high quality beaches and integrated resort communities
These areas offer buyers various features and the highest value for money:
Prime developments close to the capital city of Lisbon

Both Lisbon and the Estoril Coast/Cascais regions offer prime property developments, which to date have been the main focus for residence and citizenship investors in Portugal

Seafront properties

Despite the extensive coastline that the Algarve region offers, building restrictions and nature protection laws have prevented over-development, which generates higher value for the existing and approved projects due to a balance between supply and demand

Integrated Master-Planned communities

These usually have a golf course or community at their core, offering properties that cater to all types of owners and include locals, new residents, second home owners and vacationers. Both the Algarve and Troia region, alongside the Estoril Coast and Cascais regions, offer a good supply of planned communities
We offer some high end luxury properties in Portugal that qualifies  for family golden visa.
1. Pine Cliffs
Pine Cliffs Resort is an award-winning luxury and family resort, located on one of the most desired coastlines of the Algarve, Portugal. As a fully integrated resort, managed by Starwood Hotels through its Luxury Collection brand, different accommodation and investment opportunities exist that can provide a secure, rewarding, and luxurious lifestyle for the whole family.
€780.000 onwards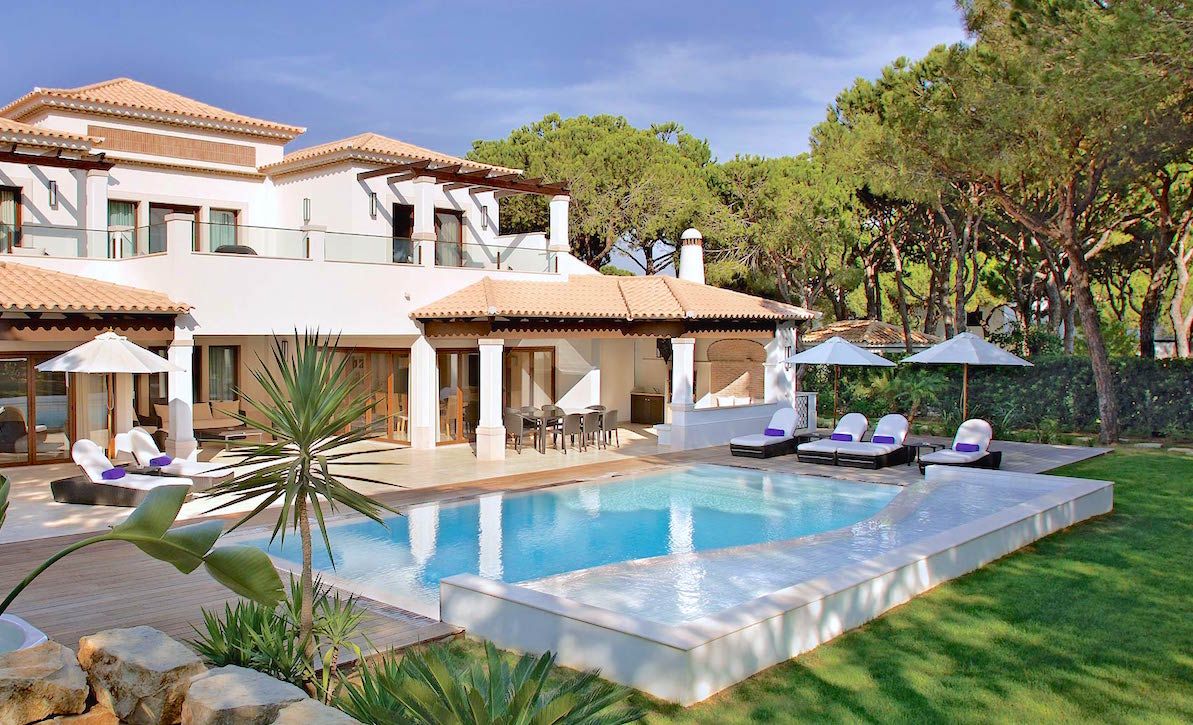 Residences
Pine Cliffs Residences offer fully furnished and equipped freehold apartments, located in the middle of a beautiful pine grove above the sea and overlooking the Pine Cliffs Resort golf course. A 5% leaseback is available for the first five years.
Pine Cliffs Terraces
Pine Cliffs Terraces is a group of contemporary townhouses, set around gardens and swimming pools. All the two- and three-bedroom townhouses include a separate study and are designed in an elegant and contemporary style.
Pine Cliffs Deluxe Villas
The four-bedroom Deluxe Villas are set on large private plots in harmony with the unspoilt natural environment. Designed and built to the highest quality standards, these luxurious villas have large glass doors that create a seamless flow between the indoor and outdoor living spaces, which include a private pool, landscaped gardens, a jacuzzi, and dining and barbecue areas.
2. The Keys
The Keys is a development of 48 iconic villas and 24 lake-front apartments inspired by American architecture during the inter-war years. The Resort occupies 20 acres of one of the last development sites at Quinta do Lago, a golf and residential resort in the heart of the central Algarve area. The Keys is situated between Quinta do Lago's 18-hole North Golf Course and the 18,000 hectare protected area of the Ria Formosa Natural Park.
€2 432 000 onwards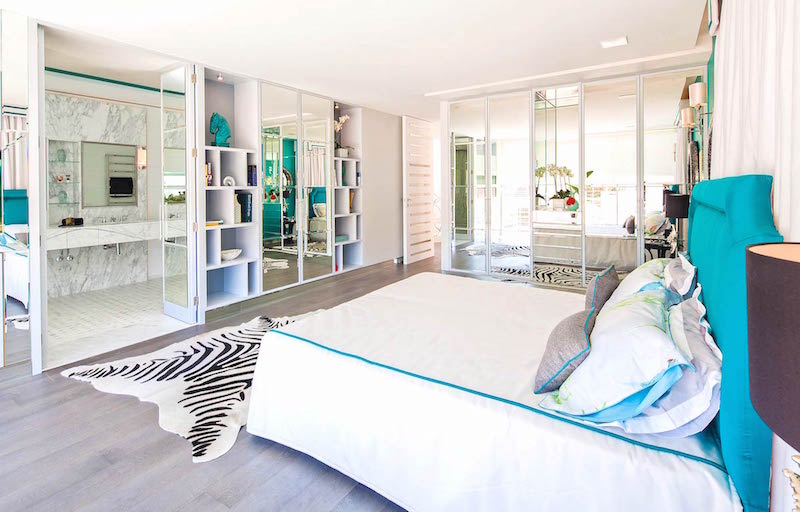 Apartments at The Keys
There are two styles of apartment to choose from: the Palm Island Lake Residence at 408m2 which has four bedrooms, a cinema and lake pool; or the Palm Island Penthouse at 310m2 with three bedrooms and a 220m2Sky Garden with pool.
Villas at The Keys
There are six styles of villa, ranging from a five-bedroom Rodeo villa with an internal floor area of 544m2 to a six-bedroom Sunset East property of 775m2. Each villa and penthouse apartment has its own private lift to a Sky Garden where privacy is guaranteed.
3. Victoria Clube de Golfe
The Residences at Victoria Clube de Golfe is a luxury residential private condominium with extensive amenities and facilities that combines comfort, service and leisure. More of a private club than a resort, it prioritizes quality and refinement, combining the privacy and value of home ownership with all the facilities of an exclusive club.
€ 340.000 onwards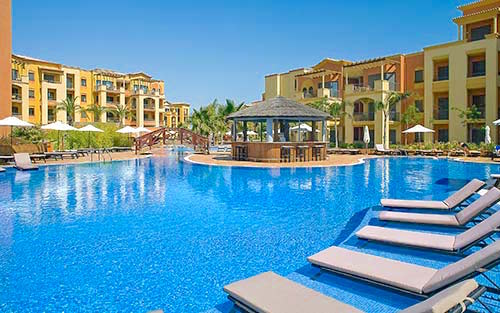 The fully serviced apartments, managed by Tivoli Hotels & Resorts, offer three meter high ceilings and generous balconies that present views over the surrounding gardens and the Championship Victoria course. The development comprises 145 two- and three-bedroom quality apartments with air conditioning in all rooms, underfloor heating in bathrooms, fully equipped fitted kitchens, and separate laundry areas.
4. Villas da Quinta
The Villas da Quinta Home Complex, located in Vilamoura near the Victoria Golf course, offers a swimming pool, recreation areas and extensive green lawns. The design was inspired by traditional architecture and specific attention was paid to the choice of materials and equipment, all contributing to create a comfortable space styled for Mediterranean life.
From €850 000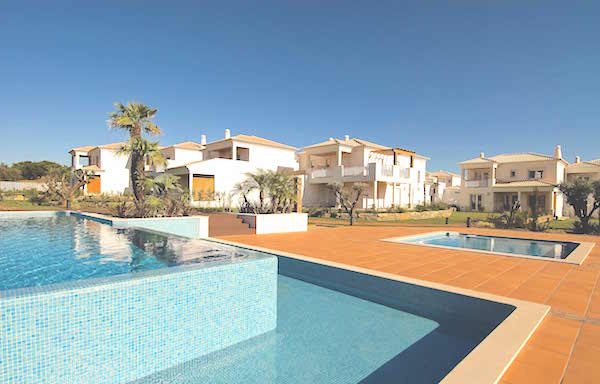 The villas combine a balance of modern and traditional architecture in 19 four- and five-bedroom homes with high quality finishes and living spaces of 320m2 and 450m2 respectively. Construction standards were planned in accordance with the highest specifications of energy saving to create a truly eco-friendly complex.
5. Vale do Lobo
Founded in 1962, Vale do Lobo was the first development in the Algarve and is one of the largest luxury resorts of its kind in Portugal. The resort spans a total area of 500 hectares, including two championship golf courses surrounded by 1,500 residential and holiday properties.
€ 850.000 onwards

Apartments
A variety of apartments is available throughout the resort, including an award-winning project designed with a modern nautical theme within walking distance of the beach and overlooking a nature reserve and the ocean. Other projects include luxury two- and three-bedroom apartments adjacent to the Royal Golf Course and finished to the highest possible standards, many with private plunge pools or a terrace jacuzzi.
Villas
The exclusive and luxurious linked villas are set along the stunning 12th fairway of the Royal Golf Course, each offering a private plunge pool, garage, basement, wine cellar and finished in natural stone and wood.
6. Troiaresort
Troiaresort occupies an impressive 486 hectares of recreational space. Located only one hour from Lisbon, the peninsula of Troia is bordered by the Atlantic Ocean on the west and the estuary of the Sado River to the east. A full range of leisure activities exist at troiaresort, from playing golf on one of the best courses in Europe, to sailing, boating, dolphin watching, horse riding, alongside the beautiful beaches.
€345 000 onwards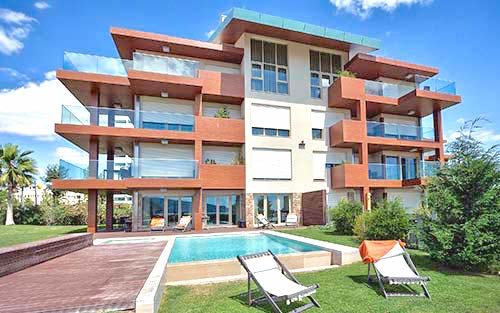 Apartments
Apartments are available on the beachfront, overlooking the marina, or in the heart of Troia with views of the resort's urban parks. The beachfront apartments are the most popular, giving direct access to the beach and privileged views of the Atlantic Ocean, the Arrábida Mountain, and the Sado Estuary.
The apartments at troiamarina overlook the maritime front and are built on the marina boardwalk for easy access to shops and amenities. The developer offers a guaranteed rental return on all these apartments for the right to lease the property during the 32 week high season. At the time of publication, the leaseback varies from 4% to 6% of the sales price for a period of three to five years.
Ocean Village
The Ocean Village is an exclusive sub-community of 90 townhomes adjacent to the waterfront of troiaresort. This private community is accessible only by property owners, their relatives, friends and guests. A leaseback exists similar to that of the apartments, yet offering 4% to 5% of the sale price for a period of three to five years.
Plots and Villas
Several properties have been designed to fit perfectly into the unique landscape of the Tróia Peninsula. These 96 plots are spread across the beach, lake, golf course and dunes. One beach serves the Villas almost exclusively.
7. Terraços de Alcoutins
Terraços de Alcoutins is a unique, 37 hectare golf estate close to the heart of Lisbon, giving a dramatic contrast to the usual urban experience of life in the city.
€345 000 onwards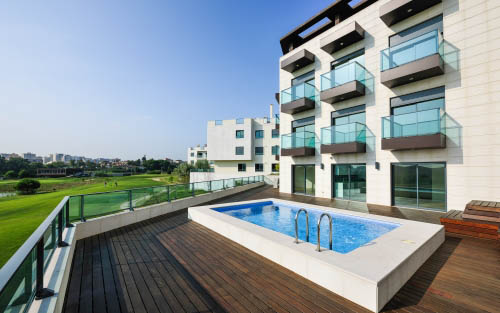 It is notable for its natural surroundings, while located only 10 minutes away from Lisbon's business area and the Avenida da Liberdade with its international and Portuguese boutique stores. It gives a distinct quality of life, on the doostep of one of the most popular and cosmopolitan European cities.
Terraços de Alcoutins apartments, featuring simple but elegant architecture, are situated close to the clubhouse with views over the golf course. The apartments range in size from one-bedroom to five-bedroom duplexes with areas from 82m2 to 242m2.
Dominica
Dominica is famous for tropical forests, home to 365 rivers, waterfalls and boiling springs and mountains. Dominica has a long running citizenship by investment program granting passport against investment in real estate or just $100,000 to Government fund. Dominica recently won award for the "Best Caribbean Citizenship program 2016, as it is the cheapest real estate investment program in the entire caribbean. Unlike donation option, you wont waste money if you buy a real estate and sell it off in the future.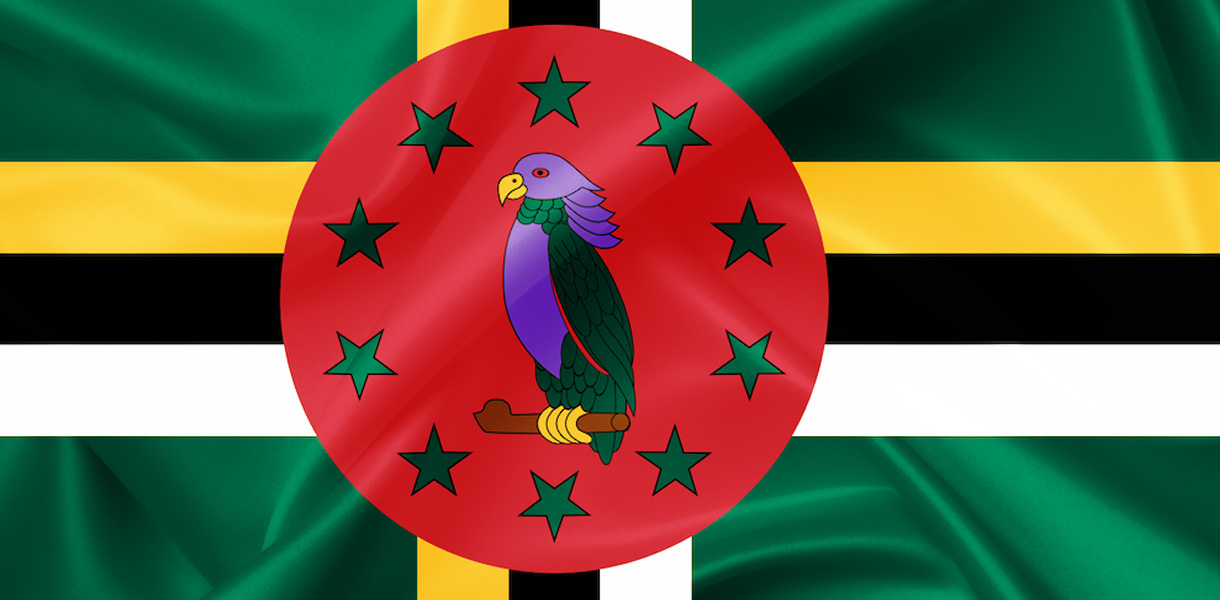 If you buy a property in Dominica for atleast 200,000 dollars, you automatically qualify for citizenship and passport in Dominica. Foreigners can freely buy land or estate in dominica but keep in mind, that only projects approved by Government, will qualify for citizenship in Dominica.  On top of property value, if you decide to apply for citizenship, additional fees also apply (you will see below). The real estate property can be sold off in the market after 3 years and citizenship wont be revoked.
1. Cabrits Resort Kempinski
Luxury hotel by Range developments, with 160 rooms and hideaway resort with breadth taking views and white sand beaches at Douglas bay in Dominica. Investors can buy a share worth $220,000 and qualify for citizenship. This project is estimated to be completed by 2018. For example the total costs for a family of four (husband, wife, 2 children) will come approx $372,800 inclusive of all expenses.
$220,000 (limited share partnership)
2. Tranquility Beach
Tranquillity Beach Dominica by Curio – a collection of Hilton International, and will be a 73-room hotel with various amenities, including a spa, a gym, a restaurant, conference facilities, and more.
Prices start from $200,000
3. Jungle Bay Eco Villas
Jungle bay is leading luxury and eco hotel in Dominica offering new vacation villas to investors under the Dominica Citizenship program (CIP). Jungle Bay villas are sold as individually deeded real estate. Each villa comes with a recorded title that includes 1,000 square feet of land on which the 345 sq ft unit is situated.
Starts from $242,000
4. Secret Bay Villas
Five star vacation resort and  honeymoon villas located on the northwest coast of Dominica about 10 minute drive from the city of Portsmouth. The eco luxury villas offer glorious views over the Caribbean Sea and rainforest-covered mountains.
$220,000 onwards
5. Silver Beach Resort
The 200-room, luxury, five-star luxury eco-wellness resort, strategically located on one of the best beaches on the Nature Isle of Dominica.  You can purchase shares and full titled houses.
Price for Shares – $220,00, Units: $280,000
6. Bois Cotlette
From the early years of French settlement in the 1720's, Bois Cotlette, located in the the heart of southern dominica, is one of the oldest surviving estates on Dominica, best preserved example of plantation architecture on the island of over 53 acres, with its French colonial "Maison de Maitre" and buildings for the processing of coffee, sugar, and cocoa.

Prices start from $200,000
Most real estate developers will ask for initial deposit of 10% of the real estate value. You have to pay the necessary fees to launch citizenship application with the government.
The following additional costs must be incurred if you decide to apply for citizenship, Government fee ($50,000 main applicant, $25,000 to include a spouse and $20,000 for children if needed). Other expenses, cost of registering the title deed (7.5% of the sales price), agents fee (varies), due diligence fee of US$7,500 per adult and the application processing fee of US$3,000 (per application).
Government fees for Real estate citizenship
The Following Government Fees Are Applicable Under Real Estate For The Main Applicant And Any Accompanying Dependents:
USD 50,000 For The Main Applicant
USD 25,000 For The Spouse
USD 20,000 For A Dependent Under The Age Of 18
USD 50,000 For A Dependent Aged 18-25 Years
Step 1. Sign initial reservation form with real estate developer and pay initial deposit 10% of the real estate price.
Step 2: Initial application and required documents for citizenship through appointed agent. You also have to pay due diligence fees ($7500), and agent fee. Investor will execute sale of purchase agreement and the agent will start citizenship process with Dominica citizenship unit.
Step 3: After 3-4 months, approval letter is given by Government and within 7 days you are required to pay the balance amount for real estate and government fees ($50,000).
Step 4: The proof of ownership is handed over to Government and within 3-4 weeks you will be issued "citizenship certificate".
Step 5: Using "certificate of citizenship" apply for Dominica passport which takes about 1 week.
Grenada
Grenada's exotic unspoilt idyllic beaches allured thousands of  visitors with its wildly jagged mountain peaks, spice plantations, and lush green rainforests with white or golden sand, palm trees, and the delicate aroma from island's native spices with authentic caribbean life. Major International airlines fly directly from Grenada to  major American and European cities.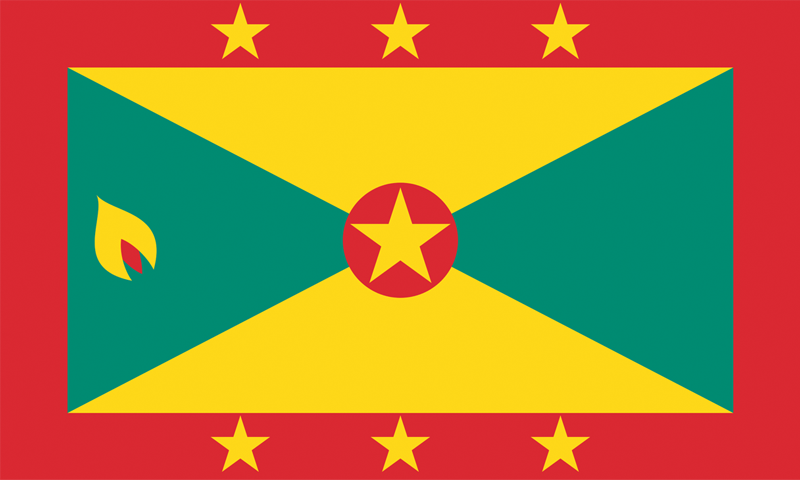 Grenada's Citizenship by Investment Act 2013  allows individuals and their families to obtain citizenship or permanent residence in the country through purchase of property worth atleast $350,000.  All investors will qualify for citizenship and passport within 3 months of time.
Grenada's property market is expected to grow 1.8% from 2017.  According to Global property guide, average housing prices are from $300 to $500 per sq.ft  in residential areas, wheras the prices in luxury residential areas in Grenada ranges from $460 to $1,600 per sq. ft.  Rental yields in the coastal areas are 4% to 4.5%. The property prices have surged lately, because of the demand from foreign buyers, and the launching of the Grenada citizenship program in 2013.
Most real estate developers will require 10% deposit of the purchase value and the balance is paid  within 30 days after receiving approval letter from the Grenada citizenship unit. Owners will receive rental income from the property, minus all the operating costs and taxes.  Stamp duty is 1% of property value, property transfer tax for citizens 5%, non citizens 15% on selling the property. Legal fee around 1-2% of property value, plus agent fee 5%. Of course you can just buy real estate as foreigner, and decide not to apply for citizenship, but the costs  go over the roof.
The following are the government approved real estate developments, that will qualify foreigners for citizenship in Grenada under the CBI programme. Investors can buy full or fractional ownership in properties such as resorts, hotels, apartments and residence villas.
1. Grenada Resort
Grenada resort complex will be a world-class destination resort community at St.Georges, Grenada offering luxurious tropical lifestyle with numerous amenities and activities.
$350,000 onwards
2. La Pointe
La Pointe is an exclusive villa & spa resort with 63 premier villa residences set in over 30 acres of unspoilt beaches and sea views. This five star resort offers its residents an experience with superb facilities such as world class spa, fine dining at its restaurants and a variety of sporting activities.
$350,000 onwards
3. Grenada Sustainable Aquaculture
Investment in aquaculture project to produce best seafood through fish farming. Investors will get a higher return in real estate and a 5 year guaranteed investment buy back.
Starts from $350,000
4. Mount Cinnamon
Mount Cinnamon is a boutique hotel, consists of 22 beautiful, privately owned villas (1/2/3 bed) and apartments with views towards the historic capital St. George's, set on the most beautiful  Grand Anse Beach white sand beach in Grenada.
$350,000 onwards
5. Flamboyant Hotel
Hotels and villas with spectacular sea views at Morne Rouge, Grenada.
$350,000 onwards
6. Levera Beach Resort
Levera beach resort will feature hotels, cottages, luxury villas, and homesites on Grenadas north-east cost across  375-acres with sweeping views of the eastern Caribbean Sea and southern Grenadine Islands with white beaches and palm trees. Levera currently offers  full ownership in 40 hotel cottages and 20 villas or equity ownership in turtle beach boutique hotel.
$350,000 onwards
7. Mariposa Residence
Mariposa development consists of 7 buildings and 14 condominium units built at Morne Rouge Bay, Grenada.  Morne Rouge Beach with its white sand and crystal clear waters is ideal for swimming, snorkelling, and sun bathing. The resort is surrounded by gardens that include a wide variety of tropical palms, plants and flowers. New owners would hold a freehold interest in the real estate with co-ownership.
$350,000 onwards
8. The Point at Petite Calivigny
Resort and private residence with 12 condo townhouses and 4 villas with luxury finishes with spectacular views on  Calivigny Island, Hog Island, and the marine sanctuary of Woburn Bay.
$350,000 onwards
9. The Sanctuary at Fiji Beach
Private Residence Resort is fully gated residential community at L'Esterre Carriacou, 20 miles north of Grenada covering 2.8 pristine acres, with two-bedroom villas and condominiums, and beautiful one-bedroom bungalows, all with amenities that make living most enjoyable.
10. HIDEAWAY TRUE BLUE
Condominium project is an approved real estate project by the Grenada government for citizenship.
$350,000 onwards
 11. Silver Sands
Silver sands is government approved real estate development that qualifies for grenadian citizenship.
$350,000 onwards
If you want citizenship in Grenada, when buying real estate, you have to pay the following fees in addition to real estate price
| | | | | |
| --- | --- | --- | --- | --- |
| REAL STATE FEES | Single Applicant | Main Applicant + Spouse | Family of four family members | Family over four family members |
| Required Contribution Amount | USD 350,000 | USD 350,000 | USD 350,000 | USD 350,000 |
| Government Fee | USD 50,000 | USD 50,000 | USD 50,000 | USD 50,000 and USD 25,000 per additional dependant after the third dependant |
| Application Fee | USD 1,500 | USD 1,500 per person | USD 1,500 per person | USD 1,500 per person |
| Due Diligence Fee | USD 5,000 | USD 5,000 per person | USD 5,000 per person aged 18 and over, USD 2,000 for each dependant aged between 12-17 | USD 5,000 per person aged 18 and over, USD 2,000 for each dependant aged between 12-17 |
| Processing Fee | USD 1,500 | USD 1,500 per person | USD 1,500 per person aged 18 and over, USD 500 for persons under 18 | USD 1,500 per person aged 18 and over, USD 500 for persons under 18 |
Grenada passport allows new citizens to travel without visa restrictions to more than 115 international and Commonwealth countries including United Kingdom, Schengen countries, Hong Kong, Singapore etc. Grenada is the only country that has visa free travel to China and has E2 treaty with the US giving grenadian citizens a great opportunity to do business in the US. Other benefits include, no requirement to visit or live in the country after getting citizenship.
There are no foreign income, wealth, gift, inheritance, or capital gains tax in Grenada.
Antigua and Barbuda
Antigua and Barbuda, a true paradise, home to stunning white beaches, clean blue turquoise waters, lush tropical island,  one of the most beautiful places on earth for holidays and vacations.  Tourism drives over 60% of the economy with as many 800,000 tourists visit Antigua by air and cruise ships every year.  Antigua & Barbuda has membership with United Nations, British Commonwealth, CARICOM and OAS.  Antigua is also famous to yachting and leisure sports.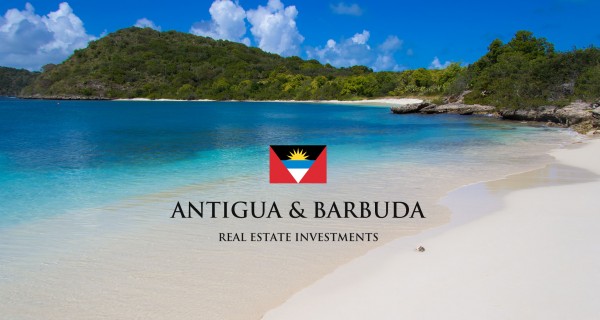 Buying a real estate property worth $400,000 qualifies for citizenship in Antigua and Barbuda under the Citizenship by investment programme under Section 6 of the Citizenship by Investment Act, 2014. The property can be freely sold off in the market after 5 years lockout period. There are property tax  2.5%, legal and escrow fees (1%) against a property purchase. If you decide to apply for citizenship, you have to keep in mind that you have to pay Government fee ($50,000 for spouse, $25,000 per child), Due diligence fee ($7500/person) to the Government. If you dont want citizenship, only just real estate, you have to pay for 5% non-citizen license against the property value. Most property developers will ask for 10% of initial deposit and you are required to pay the rest, only after getting approval the Citizenship investment unit  of Antigua & Barbuda (CIU). Citizenship leads to Antigua passport. Currently Antigua passport is ranked 3rd best passport in Caribbean with visa free travel freedom to 130 countries Schengen, United Kingdom, Singapore, Hong Kong, Canada. Investors are are exempt local taxes, including personal income, net worth, gift tax and estate duty. Rental yields for the property is 4-5% which will cover all the maintenance and running costs of property.

Famous names such as Giorgio Armani, Oprah Winfrey, Eric Clapton have brought their exclusive vacation homes in Antigua Barbuda. Recently Robert de Niro invested in a 250 million dollar mega hotel resort known as Paradise bay hotel in Antigua.
The following real estate developments are approved for citizenship in antigua and barbuda.
1. Galley Bay Luxury Villas
Galley Bay Heights  has 26 luxury villas are nestled in a tranquil atmosphere surrounded by tropical gardens filled with exotic flowers, palms, fruit trees and overlooking the beautiful Deep Bay and Galley Bay with breathtaking panoramic views of tropical landscapes and stunning sunsets.  This project attracted prestigious exclusive clients such as Giorgio Armani.
Prices start $400,000
2. Jolly Beach Resort
Resort and spa white sand and turquoise waters, surrounded by 40 acres of tropical gardens offering wedding and honeymoon packages. Jolly Harbour Marina offers a good choice of shops and local services with a very well stocked supermarket, golf, banks, a pharmacy and post office
Prices start $400,000
3. Hodges Bay
Hodges Bay is an ultra-exclusive residential beachfront resort and spa with luxurious oceanfront homes, penthouses, villas and suites with immersive luxury experience.  Purchasing a home at Hodges Bay you can become a citizen of Antigua.
$400,000 onwards
4. Harbour Island Residences
Located within Jolly Harbour the largest man-made Marina Community in the Eastern Caribbean with 230 villas with 18 Hole Golf Course, Bars & Restaurants, Super Yacht Terminal, Super Market, Shops & Banks,2 Spectacular Beaches, Gym and more. Investors can buy 2 Bedroom Apartment on a private island in the center of a gated and private marina community and qualify for citizenship.
Starting from $410,000
5. Ocean Grand Beach Villas
Beach villas for sale north western Antigua with great panoramic views available for investors who can buy a preferred share or full title ownership.
Prices start from $400,000
6. Trade Winds Hotel
Located north west of the island with over 50 rooms with breathtaking views across spectacular dickenson bay into the blue Caribbean with some great food, sports and entertainment.
Prices start at $400,000
7. Tamarind Hills
Five star beach front with stunning collection of freehold villas, townhouses and apartments for sale in the west coast of Antigua. One bedroom Kingfish properties available for investors who want citizenship by property investment which are fully owned free hold properties. Tamarind Hills is a 25 minute drive to the V.C Bird International Airport, and a 15 minute drive to the capital St Johns.
$400,000 onwards
8. Bluewaters Hotel & Spa
Antigua's leading hotel for luxury living at soldiers bay with several freshwater pools, secluded beach coves and 17 acres of stunning tropical gardens with 116 rooms and 4 villas.
Prices start from $400,000
9. Pleasure Cove
Pleasure Cove Resort & Spa is a beachfront resort with luxury condos on runaway bay, Antigua,  overlooking turquoise waters, white-sand beaches and spectacular sunsets.
$400,000 onwards
10. Nelsons Retreat Apartments
Residential development six apartments at english harbour overlooking turquoise waters of Nelsons dockyard with impressive living spaces and concierge service.
Prices start at $400,000
11. Emerald Springs Villas
Tropical luxury villas overlooking turquoise waters with complete peace and serenity
$1,900,000 onwards
12. NonSuch Bay Resort
Nonsuch Bay Hotel promises guests a truly authentic and idyllic luxury Caribbean beach hotel experience with one,two bedroom villas and apartments.
$400,000 onwards
13. Papaya Hotel & Spa
Papaya Hotel's 70-room boutique hotel with  one and two-bedroom villas on rendezvous bay, a perfect opportunity to own a  five-star property in one of the most stunning locations in the world. This hotel scheduled to open in 2017. Investors can buy a share in the hotel for $405,000 or full title for 800,000 dollars onwards
$405,000 onwards (share in hotel)
14. Southpoint Antigua
Luxury boutique hotel for travelers with stunning seaviews in the heart of english harbour with 23 luxury waterfront suites. Investors can buy a hotel room and qualify for citizenship
$400,000 onwards
15. Best Western Premier Hotel
Largest internationally renowned hotel with 126 suite rooms located in Harbour view on the South West coast of Antigua best known for its beautiful beaches and unique restaurants. Investors are invited to purchase a hotel room within the Best Western Premier, Antigua and place it into the rental management. 4% guaranteed returns for first 5 years with no operating costs.
Prices start $400,000
16. St James Club & Resort
Luxury beach resort and club over 100 acres on the southeastern coast of Antigua, ideal destination for vacations and holidays with access to two beautiful white-sand beaches such as Mamora Bay Beach, and Coco Beach in Antigua. All villas, suites and hotel rooms with stunning water views or serene garden settings.
$400,000 onwards
17. Half Moon Bay
Half Moon Bay is in quiet southeast coast of Antigua over 132 acres and more than 3,200 feet of beachfront next door to a 27-acre national park. Plans are proposed for the new half moon bay include a luxury branded five-star hotel on the beach, along with oceanfront and hillside villas, cottages, and estate lots.
18. Sugar Ridge Villas
Family owned boutique hotel in located at Sugar Ridge,  Antigua.
$400,000 onwards
19. Caribbean Free Trade Zone
Commercial real estate investment in Caribbean free trade zone – world trade center project (Antigua park) in the east of Antigua near international airport.  The minimum is 400,000 dollars but investments over 40 million dollars will be given a equity and a share in real estate ownership.
Starting from $400,000
20. World of Indulgence
New development of 3 ultra-luxurious villas in the 5 star Non-Such Bay resort is under way. The cost of a World of Indulgence property fraction is USD $450,000. All the investors will get an investment share in a 5-star branded home development on an established 5-star resort with worry-free ownership as maintenance and service charges covered by the rental programme.
Starts $450,000 onwards
21. The Peninsula Antigua
The Peninsula, Antigua offers a small number of quality plots for homes on the waterfront with breathtaking views. Land plots for sale range in size from 0.7 acre to 1.5 acres sloping towards the inlets within the bay. Prices start at US$225,000, and $4.90 per sq foot.
$400,000 onwards
22. Tolumnia Orchids
Private luxury real estate development comprising of private  2 luxurious villas (5000 sqft) on a superb elevated east enjoying an uninterrupted panorama to north, east and south over the Caribbean Sea.The Tolumnia Orchids development is a 1.5 acre site in Savannah, overlooking Willoughby Bay by Ondeck Living, an Approved Development Project under the Citizen by Investment Program Act, Antigua and Barbuda 2013.
$500,000 onwards
23. Passion Village Antigua
Passion Village is a dual development, comprising 10 residential homes with a communal swimming pool in valley church bay, a restaurant-Club House, and an additional 16 homes in a neighbouring plot not far from jolly harbour.
$550,000 onwards
24. Yacht Club Marina
Antigua Yacht Club Marina is ideally located among shops, boutiques and restaurants in Falmouth harbour. It is also a resort with 49 resort houses, 19 hotel rooms and suites.  This club offers unique experience in international yachting.
25. Dieppe Bay Villas
Dieppe Bay villas will see the construction of 84 condominium units with the first 36 units slated for completion by 2019 across 3 acres of beach-front property built at Dieppe Bay, in English Harbour.. Each villa will come fully furnished with top brand amenities and finish and they offer spectacular views of Falmouth Harbour and its surroundings. The property will also have its own large swimming pool and individual parking area.
$400,000 onwards
26. Tranquility Bay Hotel
All-suite Antigua resort fully furnished with a separate bedroom at Jolly harbour with private balcony.
$400,000
27. Verandah Estates
Villas for sale on long bay overlooking the stunning turquoise watersthe Caribbean Sea. Villa Purchase Price: US$400,000 (2-Bedroom) or US$450,000 (3-Bedroom). All major ownership expenses will be covered by rental income for a period of five years.Excess rental income over $1000 will be paid to the owner.
Starts at $400,000
28. Adams Business Hotel
Starts from $450,000
The Business Hotel and Conference Centre, Marble Hill, St. John's comprises of 120 Luxury Condominium Units, Conferencing facilities, Lobby Area, Restaurant, Gym/Sporting Facilities, Olympic Size Swimming Pool, Spa, Concessionary Mart, Parking Areas and Green Spaces on a 10 Acre land site. It is located 10 minutes from the Capital, 15 minutes from the Airport and easy access to all Beaches and Activities.
29. Bucaneer Cove
A mega project by waterfront properties ltd with 2 and 3 bedroom penthouse apartments, villas with spa, gym, tennis court,  shops, pool coming soon  at Dickenson Bay, Antigua. The Bucaneer cove property is an approved project by Antigua and Barbuda Citizenship unit.
$400,000 onwards
30. Daniel Bay Luxury Villas
Prices start $2,900,000
Daniel Bay luxury villas by Blueprint development is gated development comprising of five stylish homes across breathtaking views of crystal blue turquoise waters.Each home will occupy 1/2 acre of prime, beach-front land and encompass approximately 6,500 square feet of impressive indoor and outdoor living spaces, with infinity pool and split level sun terraces, with privacy and security.
Purchase process
The process of acquiring citizenship in Antigua & Barbuda via a property purchase is relatively straightforward, must be done through authorized agent, representing the client.
STEP 1 : Execute property reservation agreement with  10% deposit on property purchase and  sign purchase and sale agreement.
STEP 2: Submit citizenship application to government (through agent) and pay due diligence fees ($7500 per adult) and 10% of government application fee $50,000 for spouse, main applicant, and $25,000 for children
STEP 3:  In 90 days time, Antigua & Barbuda Citizenship Investment Unit (CIU) shall notify your approved agent in writing status of the application (delayed, approved, refused) and upon approval, agent will receive the "Letter of Approval" from the Government. Balance of property purchase price is paid into government approved escrow account. Balance of government application fees are paid. Property purchase closes and  'Certificate of Title' sent to CIU unit
STEP 4:   CIU will verify all the information related to property purchase and finally "Certificate of naturalization" issued to investor, which is a proof of Antigua citizenship. Agent will submit passport application takes approximately 10 days processing time, to receive "Antigua & Barbuda Passport".  Investor will finally receive Sale deed title, Certificate of naturalization, Antigua passport.
Antigua has no capital gains, gifts, wealth, estate and inheritance taxes and income generated outside of the country (worldwide income) is not taxed locally. Antigua passport is initially valid for 5 years and upon expiry you can renew for another 5 years, provided you have visited Antigua  once for 5 days (your stamps in passport will be checked). No requirement to live in the country before or after becoming a citizen.
St Kitts and Nevis
St Kitts Nevis has recently become Caribbean's most luxurious and popular destinations. The St Kitts Citizenship by Investment Program is the oldest established in 1984, offering investors an opportunity to apply for citizenship and passport against a minimum real estate investment of $400,000 or more in resorts, hotels, vacation homes and luxury villas.  Real estate can only be sold after 5 years of purchase, if you want citizenship.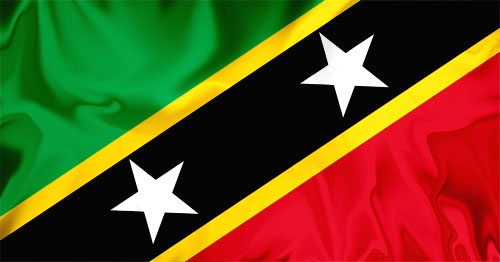 St Kitts and Nevis a paradise of beautiful sandy beaches with blue tropical waters, reefs, and cool climate enjoyable throughout the year. St. Kitts is a legitimate tax haven, and doesn't impose income tax, capital gains tax, wealth tax or inheritance tax. St Kitts has direct flight connections to Atlanta, New york, Toronto, Paris, Barcelona and London.
The real estate market in Saint Kitts and Nevis has risen significantly in the island because of more arrival of visitors and new flights to the islands and also because of new real estate developments such as 5 star Park Hyatt hotel, Aman resort, Hilton, Mariott and Four seasons resort in Nevis contributing to the boom. It is possible to buy a fractional limited share in various real estate properties with minimum $400,000 and qualify for citizenship. Over 70% of the real estate sales are linked to the citizenship by investment program. In St Kitts the rental yields range from 4.9% to 5.3% as holiday occupancy rates are very high in summer peaking $2000 a week. The price of 1.5 bedroom condos and houses starts from $420,000, 3 bedroom condo houses $750,000 averaging $3020 per sq.m. Developers oversee rental management and  income from rental usually cover all the maintenance costs and insurance tax of property and not passed to investor.  To book a property, usually 10% of deposit is required. Applying for citizenship is not a requirement when you purchase a property, however if you decide to apply for citizenship, you are required to pay $50,000 government fee and $7500 due diligence fee per person. You will pay full amount for real estate, only after receiving approval for citizenship from the Government to the developer through the authorized agent.
Many wealthy families, also prefer to take second citizenship from St Kitts and Nevis, when purchasing a holiday or vacation home. The St Kitts passport is recognized in over 132 countries in the world, with greater travel freedom to visit Europe, United Kingdom, Singapore, Hong Kong without visa.  Citizens of St Kitts and Nevis are automatically entitled to a passport. The St Kitts passport is ranked as 32nd best passport in the world, with visa free travel freedom to 132 countries in the world, according to a survey by Henley and Partners in 2016.
The following are the real estate developments approved by Citizenship by Investment Unit (CIU) of St Kitts Nevis government qualifying for citizenship.
1. Marriott Residences St Kitts
The Marriott Residences are in a prime beachfront location within the 37-acre St. Kitts Marriott Resort with the advantages of a second home with the amenities and personal service of a luxury resort. The St. Kitts Marriott Resort is in a prime beachfront location in the most popular part of the island known as Frigate Bay in the south east. Owners of marriott residence have access to resort amenities such as royal casino, pool, tennis courts, fitness centre, business center, lounge and restaurants.
Prices start from $465,000 onwards
2. Koi Resort & Residences
Koi Resort & Residences  15-acres of beachfront property, with luxury residences, suites and villas over stunning views of lush vegetation, white sandy beaches, and deep blue sea . Located on 14-acres of pristine beachfront property, the resort is conveniently located just 7 minutes away from the St. Kitts & Nevis International Airport and 10 minutes to the downtown capital city of Basseterre.
3. Kittitian Hill
Bellmont farm hotel built on Kittitian hill is a collection of private one-bedroom Guesthouses and larger Farmhouses, each carefully crafted in harmony with the tropical landscape in a 400 acre farm land with breathtaking views of the forest and the Caribbean Sea with spa, golf, tennis, pools and more. Belle Mont Farm is the first hotel to open on Kittitian Hill.
Prices start from $400,000 per share
4. Four Seasons Resort Estates
Four season resort is an exclusive, luxury five-star resort at pinney's beach, Nevis with complete range of facilities such as tennis courts, water sports, gym and spa, golf course, restaurants and much more. Our 1/10th villa shares are valued at $400,000 (excluding fees), which allows full family to qualify for citizenship of St Kitts & Nevis. Each share also gives you five weeks personal use of the villa every year.
Prices start from $400,000
5. Park Hyatt, St Kitts
Park Hyatt is a ultra-luxury 5 star resort hotel in Banana bay, by Range developments, with world class amenities such as superyacht marina, golf course, and exclusive beach clubset on the picturesque landscape of Banana Bay and within the 2,500-acre Christophe Harbour resort community. The share may be sold to a subsequent investor after 5 years, who may also apply for and benefit from citizenship, using the same investment instrument.
Prices start from $430,000 (limited partnership share in Park Hyatt)
6. Windswept Residency Club
Caribbean luxury living on 2,500 acres of unspoilt landscape in St Kitts at christophie harbour.  Custom home sites from $700,000 USD, Luxury residences from $3 million USD, Ocean Grove villas from $865,000 USD, or fractional ownership at Windswept Residence Club from $450,000 USD. Freehold ownership marina berths from $1.5 million USD. All stamp taxes, land tax, and property insurance extra
7. Tamarind Cove Residences
Tamarind Cove offers a luxurious lifestyle in shelter bay, Nevis. Each of the one- to three- bedroom units features spacious living with superb waterfront views from private verandas. The Private Residences will be sold along with fractional ownership of yacht slips.
$400,000 onwards
8. Pelican Bay – Embassy Suites by Hilton
Embassy Suites by Hilton St. Kitts  is a 226 room luxurious oasis of condominiums and amenities with panoramic ocean views and lush landscapes.
$445,000 onwards
9. Hillsboro Sunset Suites
Hillsboro Sunset Suites (Hillsboro) is a boutique condo hotel resort which features 160 residences
for sale over 4 acres of hillside resort overlooking the Caribbean Sea at Mattingley, just 5 minutes away from St. Kitts & Nevis International Airport and 7 minutes to the downtown capital city of Basseterre. The property includes an administrative complex, and nine (9) residential buildings, housing 160 fully furnished one and two-bedroom luxury suites with floor area of between 801 sq ft and 1454 sq ft.
$400,000 onwards
10. Beacon Heights
Beacon Heights Development is a residential and commercial development initiative by the St. Kitts and Nevis Social Security Board. Homes exclusively designed for your ultimate comfort in a tranquil, serene atmosphere with spectacular, panoramic view of the Caribbean Sea. Beacon Heights is an approved project of the Citizenship by Investment Programme of the Federation of St. Kitts and Nevis established in 1984.
Starts from $400,000
11. Butlers Estate Resort Residences
Butlers estate is a first class property development will be built on 98 acres of prime coastal land and will comprise exclusive condominium suites, townhomes and villas stunning ocean views.
$400,000 onwards
12. Sundance Ridge
The development 15 luxury villas built over 15 acres of land. Each of 15 villas in the development enjoy expansive views of the sea, the neighboring island of Nevis and the hills of St. Kitts. Each villa includes a private pool and ample exterior verandas.
Please inquire for price.
13. Cliff Dwellers
Villas and condominiums over 11 acres of spectacular waterfront over Nevis. 2 bedroom and 4 bedroom houses are available for sale. The developer provides maintenance and management services to make home ownership as carefree as possible.

$400,000 fractional share price.
14. Fishermans Cabanas
5 Star Hotel & Resort development with 87 hotel rooms and suite located on the west coast with beautiful views of sea over Caribbean sea.
$400,000 onwards
15. Golden rise villas
The Golden Rise Villas and Spa Development is located in the verdant foothills of Nevis Peak, in the historical and exclusive area of Golden Rock Estate, Gingerland, Nevis, overlooking the historical and world famous Golden Rock Plantation Inn. 6 three bedroom villas and an ultra-modern Spa and would be perched on the highest point with unobstructed views from top of the mountain. Investors can opt for rentals managed by a management company and would allow the owners to obtain an income from their property when not occupied .
$400,000 (1/10th of fractional share)
16. University Gardens
University Gardens offers 56 fully furnished housing units with an infinity pool, pool house and a full size tennis court. Located in West Farm, the development is nestled on two acres on the tropical island, and offers views of the pristine Caribbean Sea at its south, and the lush green of the island's mountain ridge in the north.
17. The Hamilton Beach villas & spa
Located 6 Acres of prime beach front property in Nevis, with glorious views of the Caribbean Sea. The  villas are comprised of one bedroom, two bedroom and four bedroom for luxury living tropical escape.
$400,000 onwards
18. Hermitage Hotel
Hotel in Nevis, for a perfect vacation with rooms and cottages are scattered over three acres.  The Economic Citizenship Programme entitles anyone who invests in the Hermitage Plantation Inn to qualify for citizenship in Nevis.
$400,000 onwards
19. Ocean Grove Villas
Collection of bunglow villas at backdrop of Sandy Bank Bay, Christophie Harbour, St Kitts Nevis. Each whole ownership villa has 2 ensuite bedrooms, generous outdoor living space, and a choice of furnishing options.
Prices start from $925,000 (whole ownership)
20. Golden Rock Commercial Park
Golden Rock Commercial Park is located about 500m from airport terminal just east of the Robert L Bradshaw International Airport. This business park will consist  of five (5) buildings of corporate buildings, supermarket, meeting rooms, restaurant,  food court etc. Investors can purchase either residential or commercial unit in any of the over 200 units in the development.   A total of 261 units have been planned for sale, 133 commercial and 128 residential units.
Prices start from $415,000
21. Rendezvous Hill Residences
40 unit prestigious one bedroom condominium development, all capturing the stunning views of the Atlantic Ocean, Caribbean Sea and The Royal St. Kitts Golf Course in one breathtaking glance. All units offer lavish fixtures and furnishings uniquely pairing traditional Caribbean décor on close proximity with beaches, restaurants and shops.
$400,000 onwards
22. Oceans Edge
A unique luxury resort nestled on 40 pristine acres with poolside, beachfront and hill side apartments in St Kitts. 15 units of apartments spread over three floors, all with generous outdoor terraces, offering stunning views.

$400,000 onwards
23. Paradise Palms
Private residences on the beautiful island of Nevis with elegant homes and exclusive amenities. Paradise Palms is situated on 35 acres of a gently sloping former coconut plantation, and has some of the most breathtaking views on Nevis. Rentals can be arranged with the developer for the full 5-year period; in turn the developer pays all of your management fees and costs, including insurance and property tax, and pays you a 50% share of the profits earned from the rental of your property. Buyers are entitled to four weeks use during the months of August and September.
$400,000 onwards
24. Pirates Nest
The Pirate's Nest is an exquisite project developed by T-Loft. The Pirate's Nest is located in Frigate Bay of Basseterre, the capital of St. Kitts and Nevis with an area of 311,550 square feet, overlooking the Caribbean Sea. 34 blocks 282 suites are planned to be developed with surrounding facilities such as business clubs, leisure centers, gyms, canteens, tennis courts and other facilities.
$400,000 onwards
25. Royal St Kitts Hotel & Casino
The Royal St. Kitts Hotel, a family-run business, formally known as Jack Tar Village, was the first major hotel on the island of St. Kitts and has been in business since 1983.  he hotel offers a resort style layout with approximately 30 two-story buildings strategically built on 18 acres of lush land and a private lake with scenic views of the beautiful Royal St. Kitts Golf Course.  This hotel is approved for economic citizenship by St Kitts government.
$400,000 onwards
St Lucia
St Lucia launched new citizenship by investment passport scheme. All foreign investors and families qualify for St lucia citizenship under real estate investment scheme, which requires a minimum USD 300,000 purchase of approved property (full or limited share) in St Lucia in Hotels, Resorts, Luxury home in Saint Lucia.  Property buyers have to bear additional fees such as property registration fee, citizenship processing fee, due diligence fee etc.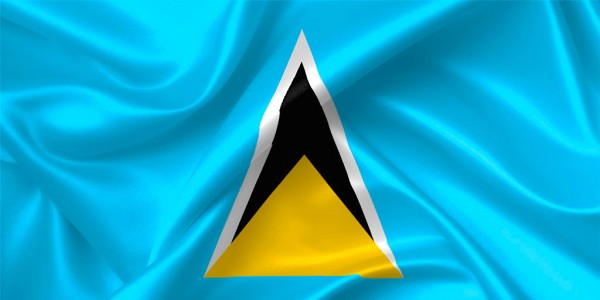 APPROVED REAL ESTATE PROJECTS
The following real estate projects approved by St Lucia government under economic citizenship by investment (CIP) programme
Pearl of the Caribbean project
Belvedere plantation project (Luxury hotel by Boka Estates Ltd)
Black bay luxury hotel and villas (Range developments)
more to be announced…
Applicants are require to buy a property or piece of real estate for atleast US$ 300,000 in one of the approved real estate projects in St Lucia such as branded hotels, resorts, boutique properties. The Cabinet of Ministers will consider real estate projects to be included on the approved list for the Citizenship by Investment Programme. Only approved properties by Government will qualify for CIP programme.
Non-refundable administration fees under real estate investment:
 Principal applicant: US $50,000
Each qualifying dependant: US $35,000 (18 years of age and over)
Each qualifying dependant: US $25,000  (under 18 years of age)
Due diligence fees
Principal applicant: US $7,500
Each qualifying dependant (Over 16 years of age): US $5,000
STEPS TO ACQUIRE CITIZENSHIP THROUGH PROPERTY INVESTMENT
Step 1. Sign initial reservation form and pay initial deposit 10% of the real estate price to the developer.
Step 2: Initial application and required documents for citizenship through agent. You also have to pay due diligence fees ($7500). Investor will execute sale of purchase agreement.
Step 3: After 2-3 months, approval letter is given by Government and within 7 days you are required to pay the balance for real estate and government fees.
Step 4: The proof of ownership is handed over to Government and within 3-4 weeks you will be issued "citizenship certificate".
Step 5: Using "certificate of citizenship" apply for St Lucia passport which takes about 1 week, which is usually handled by authorized agent.
Similar Posts: