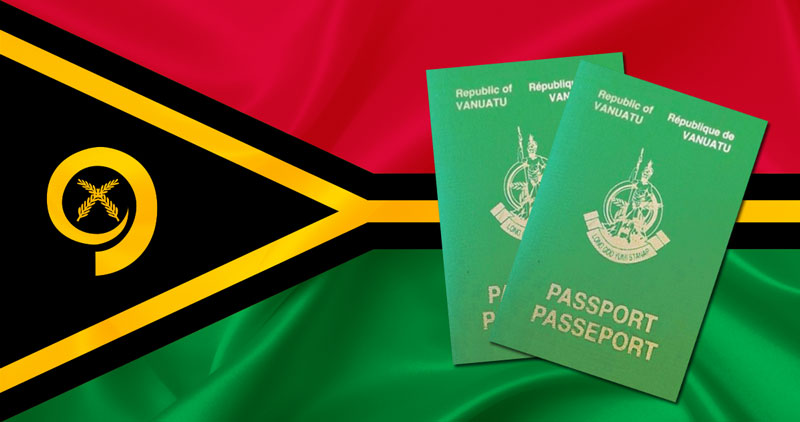 The Vanuatu Development Support Program (DSP) offers honorary citizenship to foreign investors against one time contribution of USD 200,000 to a fund. Investors in the scheme will qualify for citizenship and passport in Vanuatu. The Honorary Citizenship Development Support Program is launched by the Government of Republic of Vanuatu in March 2017.
Vanuatu, an archipelago of approximately 83 islands, situated in the South-western Pacific Ocean East of Australia and North of New Zealand and a part of Commonwealth. Vanuatu is known as the 'Isles of Contrast' and 'Paradise Islands'. Vanuatu is also popular for offshore financial center and a famous tropical holiday destination for travelers . Vanuatu also voted as fourth happiest country in the world. Major economic activities in Vanuatu are agriculture, tourism, offshore financial services, fishing and cattle farming.
Vanuatu Citizenship by Investment
The benefits of economic citizenship in Vanuatu are
Second passport in a tax friendly country.
Right to live, work and do business in Vanuatu as a citizen.
Visa free travel to 113 countries including Russia, United Kingdom and EU Schengen states.
Citizenship in a commonwealth country.
Citizenship for spouse, children and parents.
Processing time is 2 months.
No residence requirements for citizenship.
No requirement to visit Vanuatu for citizenship.
Opportunity to Invest or trade in Vanuatu business or enterprise projects
Real estate investment in resorts and hotels.
No income tax for individuals/ companies.
No death duty levied.
No capital gains tax.
No estate taxes.
English is official language
Dual citizenship not restricted freely allowed
Citizenship for family and children
Vanuatu has no foreign currency controls.
Invest in real estate.
Vanuatu Development Support Program
Vanuatu requires one time contribution of USD 130,000 plus Due dliligence fee ($40,000) plus Government fee($30,000) as per the Development support program (DSP) rules. The total costs listed below includes due diligence and Government fees.  The DSP scheme replaces the existing Vanuatu Economic Rehabilitation Program (VERP).
| | |
| --- | --- |
| Single applicant |  $200,000 |
| Applicant + Spouse | $220,000 |
| Applicant + Spouse + 2 Children under 18 years | $240,000 |
| Applicant + Parents above 65 years | $280,000 |
Vanuatu passport has visa free travel to United Kingdom, EU schengen states, Russia.  Citizens of Vanuatu can visit Australia through Online Visitor e600 visa
Citizenship is approved after initial vetting of applicants for criminal background.
Citizens of North Korea, Yemen, Syria, Iraq and Iran are restricted from applying for Vanuatu citizenship program
Vanuatu has become the first country to accept bitcoin for the citizenship by investment programme. You can buy Vanuatu citizenship for about 41 bitcoins equivalent to USD 200,000.
The chairman of the Vanuatu Information Centre (VIC), Geoffrey Bond, has stated that "the Government of Vanuatu has explicitly expressed a desire to be at the forefront of adopting new technologies, officially encouraging the VIC to receive payments in bitcoin. Bond states that "in addition to the normal due diligence probity checks that are required to obtain Vanuatu Citizenship, all bitcoin transactions will be run through our partner's Australian Exchange and meet with the normal compliance requirements imposed by the Australian Financial Regulator."
Vanuatu Permanent Residency Program
Permanent Residency is possible in Vanuatu upon buying a property for USD 100,000 or proving a monthly income of USD 2500.  Citizenship possible after 10 years of living in Vanuatu under this option under the naturalisation process. Permanent residency card (PR card) can be obtained for additional fee $10,000 for individuals and $12,000 for family.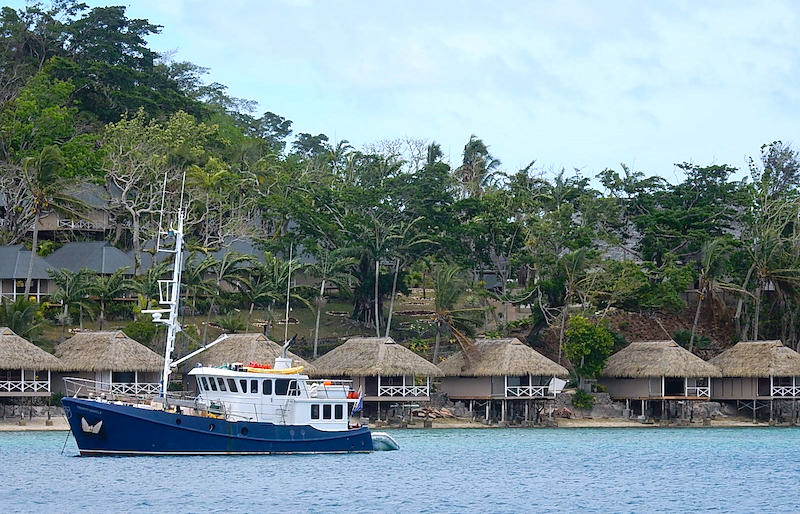 Vanuatu Real Estate
Foreigners can freely invest in Vanuatu real estate without any need for license. There is no freehold land in Vanuatu, and buying a property is actually a transfer of lease for 50 years or 75 years.
According to Global Property Guide, Residential property prices are around US$800 – US$970 per sq. m. (VUV 92,250 to VUV 111,850).  A 100 sq. m. property could be bought for VUV 11.2 million (US$97,000). Rental yields are of 8.3%.
Property transactions are done in several currencies, including the Vanuatu Vatu (VUV).  According to Island Property, the best places to buy properties in Vanuatu are:
Residential – In Port Vila, Tassiriki, Elluk, the Harbourfront, First Lagoon, Second Lagoon, Bellevue, Malapoa and the oceanfront subdivisions near town such as Dream Cove, Angelfish Bay, Paradise Cove, Bukura, Narpow Point and Havannah Harbour
Commercial – the CBD and main street and central harbourfront
Agricultural – Efate & Santo islands
Typical Buyer costs:
2% Stamp Duty (4%  through existing company)
5% Title Transfer Registration
0.5% – 1.0% Legal costs
Rainbow City 
Rainbow city town project is a six star hotel, casino and residential town project in Vanuatu with shopping center, school, church and villas and apartments.  The minimum investment starts from USD 100,000 onwards. Please contact us for more information about investing in this project.
About Vanuatu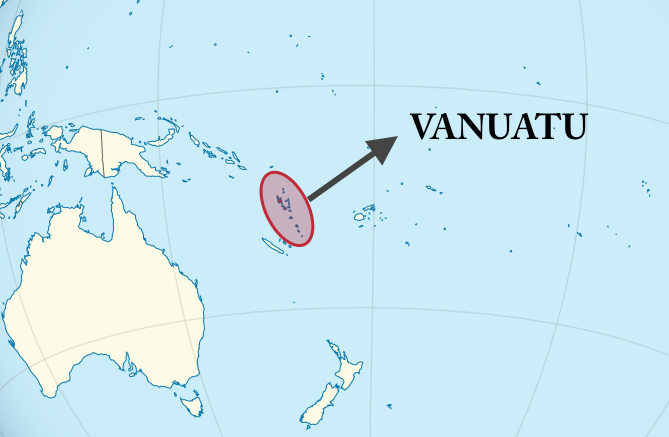 Capital and largest city: Port Vila
Official languages: Bislama, French, English
Total Area12,189 km2 (4,706 sq mi)
Population286,429 (2016 estimate)
GDP (PPP) 2017 estimate  Total $723 million
GDP (nominal) 2017 estimate Total $773 million
Currency Vanuatu vatu (VUV)
Time zone VUT (Vanuatu Time) (UTC+11)
Drives on the right
Calling code +678
ISO 3166 code VU
Internet TLD .vu
Similar Posts: