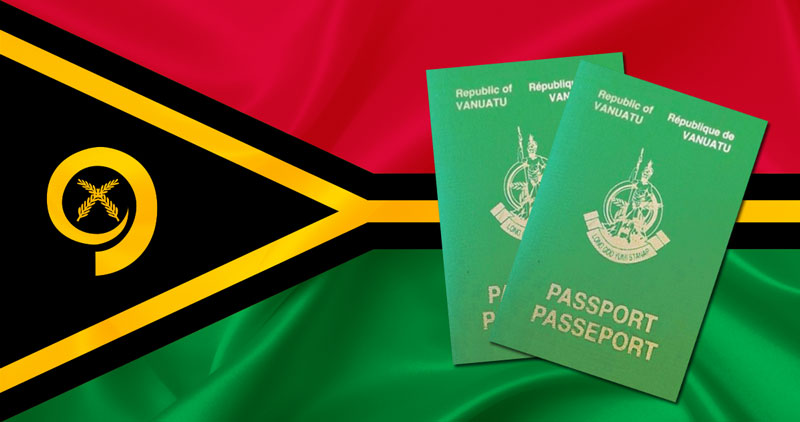 The Vanuatu Development Support Program (DSP) offers honorary citizenship to foreign investors against one time contribution of USD 150,000 to a fund. Investors in the scheme will qualify for citizenship and passport in Vanuatu.
Currently Vanuatu has two types of citizenship program with the same contribution amount
Development Support program (DSP) – USD 150,000 (honorary citizenship)
Vanuatu Citizenship contribution program (VCP) – USD 150,000
The DSP program is the most popular program widely promoted and marketed by agents.
The Honorary Citizenship Development Support Program is launched by the Government of Republic of Vanuatu in March 2017.
In 2018, The Government reduced the prices by 50% to $150,000 (single persons) and $200,000 for families.
Vanuatu has the best fast track citizenship by investment (CBI) scheme in the pacific. The Vanuatu CBI program has fast processing times and easy application process. No requirement to visit the country and passports collected through agent or at embassies.
Vanuatu Citizenship by Investment
The benefits of economic citizenship in Vanuatu are
Second passport in a tax friendly country.
Right to live, work and do business in Vanuatu as a citizen.
Visa free travel to 113 countries including Russia, United Kingdom and EU Schengen states.
Citizenship in a commonwealth country.
Citizenship for spouse, children and parents.
Processing time is 2 months.
No residence requirements for citizenship.
No requirement to visit Vanuatu for citizenship.
Opportunity to Invest or trade in Vanuatu business or enterprise projects
Real estate investment in resorts and hotels.
No income tax for individuals/ companies.
No death duty levied. No capital gains tax. No estate taxes.
English is official language
Dual citizenship not restricted freely allowed
Citizenship for family and children
Vanuatu has no foreign currency controls.
Invest in Vanuatu real estate.
Vanuatu Development Support Program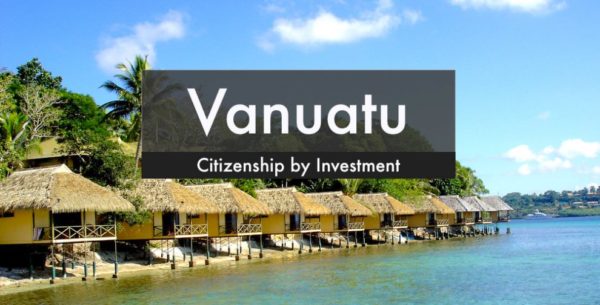 Vanuatu requires one time contribution of USD 150,000 plus Due diligence fee  plus Government fee as per the Development support program (DSP) rules. The total costs listed below includes due diligence and Government fees.  The DSP scheme replaces the existing Vanuatu Economic Rehabilitation Program (VERP).
| | |
| --- | --- |
| Single applicant |  $150,000 |
| Applicant + Spouse | $200,000 |
| Applicant + Spouse + 2 Children under 18 years | $240,000 |
| Applicant + Parents above 65 years | $280,000 |
| Additional dependents | $25,000 / person |
| Due diligence fee | $5000 / person |
* Additional processing fee, agent fee not included
Vanuatu passport has visa free travel to United Kingdom, EU schengen states, Russia.  Citizens of Vanuatu can visit Australia through Online Visitor e600 visa
Citizenship is approved after initial vetting of applicants for criminal background.
Bitcoin
Vanuatu Government has made it clear that it will not accept Bitcoin for the citizenship by investment programme. But some authorized agents do accept Bitcoin for Vanuatu citizenship.
Vanuatu Residency Program
Vanuatu offers three types of residence visas to foreigners (no citizenship)
Self funded visa
Land owner visa
Investor visa
Permanent Residency is possible in Vanuatu upon buying a property for USD 100,000 or proving a monthly income of USD 2500.  Citizenship possible after 10 years of living in Vanuatu under this option under the naturalisation process. Permanent residency card (PR card) can be obtained for additional fee $10,000 for individuals and $12,000 for family.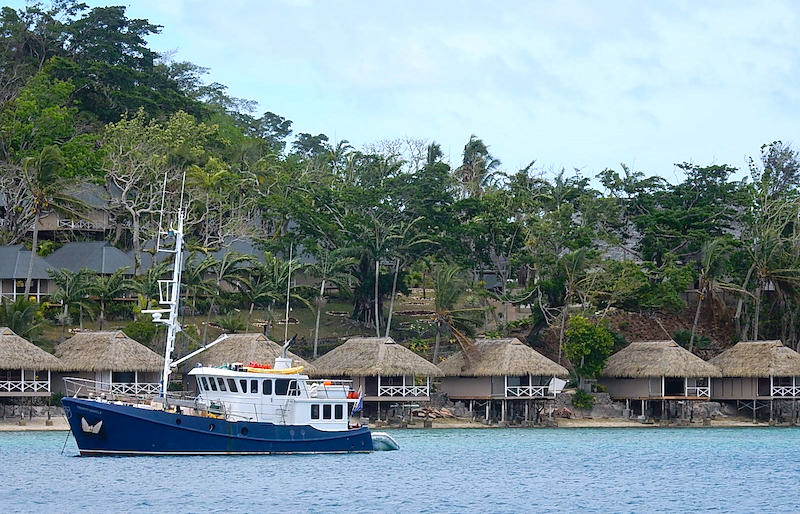 Vanuatu Real Estate
Foreigners can freely invest in Vanuatu real estate without any need for license. There is no freehold land in Vanuatu, and buying a property is actually a transfer of lease for 50 years or 75 years.
Please note real estate does not qualify for citizenship under investment program
According to Global Property Guide, Residential property prices are around US$800 – US$970 per sq. m. (VUV 92,250 to VUV 111,850).  A 100 sq. m. property could be bought for VUV 11.2 million (US$97,000). Rental yields are of 8.3%.
Property transactions are done in several currencies, including the Vanuatu Vatu (VUV).  According to Island Property, the best places to buy properties in Vanuatu are:
Residential – In Port Vila, Tassiriki, Elluk, the Harbourfront, First Lagoon, Second Lagoon, Bellevue, Malapoa and the oceanfront subdivisions near town such as Dream Cove, Angelfish Bay, Paradise Cove, Bukura, Narpow Point and Havannah Harbour
Commercial – the CBD and main street and central harbourfront
Agricultural – Efate & Santo islands
Typical Buyer costs:
2% Stamp Duty (4%  through existing company)
5% Title Transfer Registration
0.5% – 1.0% Legal costs
FAQs
1. Under the DSP program of Vanuatu what kind of citizenship the applicant receives?
All applicants are eligible for the Honorary Citizenship of Vanuatu.
2. How long the passport, received under the DSP program, is valid?
Passports are valid for a period of 5 years renewable for the same period without any special fees.
3. How many countries are in the visa-free list for the citizens of Vanuatu?
Currently there are 125 visa-free or visa on arrival countries for the holders of Vanuatu citizenship, including EU, United Kingdom and Singapore.
4. The advertised 4 weeks time period for the whole process is real?
Yes, the process from the start of the application till the day when actual passports are issued normally takes up to 4 weeks, but we prefer to reserve a time period of up to 6 weeks to be sure.
5.  No income tax in Vanuatu (or any other taxes except VAT). Is it true that income tax will be implemented in Vanuatu soon?
There is an initiative by the current government to enforce the income tax in the middle of 2018, but it hasn't been approved, and most likely won't be.
6. Are there any reports of the Vanuatu Honorary citizenship holders having problems with visa-free entry to EU or any other countries from the list?
There are no reports of Vanuatu Honorary citizenship holders having any problems with entry and stay in EU, U.K., Singapore, UAE and other visa-free countries.
7. Citizens of how many countries currently are banned from participation in Vanuatu's DSP program?
There are still five countries in the list: Iran, Iraq, Syria, North Korea and Yemen.
8. Is it true that the Vanuatu Government have already revoked some designated agents' licenses?
Yes, some agents' licenses have been canceled or will be canceled soon as a result of violations.
9. Is it possible to register an offshore company with Vanuatu citizenship under DSP?
Offshore company is not part of the standard package, but our company can register one for its clients.
10. Are there options to get Vanuatu citizenship by real estate investments?
There are no such options under the official government's programs, but our company offers such packages for those clients interested in both Vanuatu citizenship and our real estate project Rainbow City.
11. Is it still possible to pay for Vanuatu citizenship with Bitcoins?
No. Neither Government nor our company accept Bitcoins,
12. Do you provide any guarantees that the client will not lose his money if his application is not approved?
Yes, we can guarantee that the only amount the client can potentially loose is an initial non-refundable deposit of $5,000
About Vanuatu
Vanuatu, an archipelago of approximately 83 islands, situated in the South-western Pacific Ocean East of Australia and North of New Zealand and a part of Commonwealth. Vanuatu is known as the 'Isles of Contrast' and 'Paradise Islands'. Vanuatu is also popular for offshore financial center and a famous tropical holiday destination for travelers . Vanuatu also voted as fourth happiest country in the world. Major economic activities in Vanuatu are agriculture, tourism, offshore financial services, fishing and cattle farming.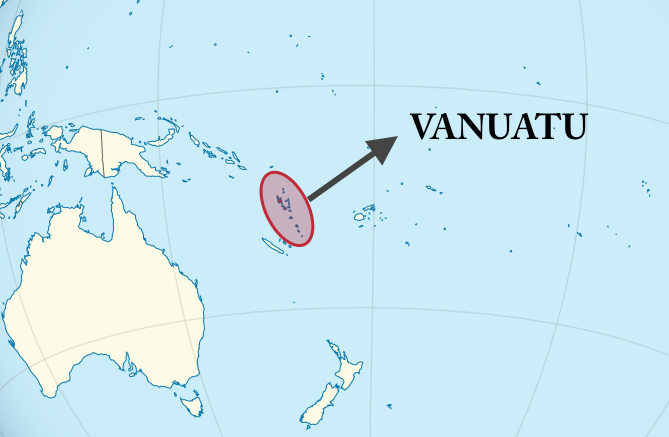 Capital and largest city: Port Vila
Official languages: Bislama, French, English
Total Area: 12,189 km2 (4,706 sq mi)
Population: 286,429 (2016 estimate)
GDP (PPP) 2017 estimate  Total $723 million
GDP (nominal) 2017 estimate Total $773 million
Currency Vanuatu vatu (VUV)
Time zone VUT (Vanuatu Time) (UTC+11)
Drives on the right
Calling code +678
ISO 3166 code VU
Internet TLD .vu
Founder of Corpocrat Magazine and World's leading expert in citizenship and residence by investment schemes assisting wealthy individuals and families. He is the founder Best Citizenships (BC), CIP Journal and World Citizenship Council (WCC) .
Other interests include Linux servers, Machine learning,  Blockchain and Cryptocurrencies.