Vanuatu currently has the fastest citizenship by investment program, as the government made significant changes to the scheme with most applications are approved in just one month.  
Vanuatu is one of the few CBI countries with fastest passport times with most citizenship cases completed within 1 month, unlike Caribbean citizenship schemes which take about 3-4 months to receive a passport. The FIU due diligence checks is completed within 7 days.  All in all, the total time for passport is less than a month.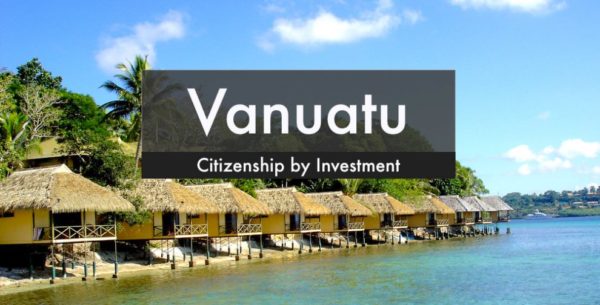 Vanuatu opened two investment citizenship schemes (DSP/VCP)  in 2017. In May 2018, Vanuatu made significant changes to the citizenship by investment scheme, cutting the prices from $220,000 to just $150,000 by 50%. In 2019, changes were made increasing the validity of passports to 10 years from 5 years, so that investors dont have to go through the renewal process within 5 years. This makes the Vanuatu citizenship more desirable and most exclusive passport by investment schemes in the world.
Vanuatu currently offers two types of citizenship by investment programs
Development Support Program (DSP) offering Honorary citizenship (USD 150,000)
 Vanuatu Contribution Program (VCP) offering Ordinary citizenship for investments (USD 150,000)
Both the schemes have minimum USD 150,000 contributions. Both of two programs is DSP and VCP scheme offers honorary citizenship.
There is no Real Estate Option Program attached to any of Vanuatu Citizenship Programs
| | |
| --- | --- |
| Prices |  DSP/VCP |
| Single Applicant | $135,000 |
| Married Couple | $165,000 |
| Couple  + 1 Child | $180,000 |
| Couple + 2 Children | $195,000 |
| Additional Dependents | $25,000 per person |
* All fees included (due diligence, citizenship application, FIU fee)
As of today, there are 12 agents approved by Vanuatu citizenship commission for DSP and 1 agent for VCP scheme.
Since 2017, Vanuatu has issued over 4000 passports to 1200 applicants under the investment citizenship scheme. The Citizenship scheme raised a record VT 17.7 billion (US$155m) revenues since 2014, according to Vanuatu Citizenship Commission report in 2019
Due Diligence
All applicants for passport, undergo background screening checks before being issued certificate of citizenship and passport.
Under the Citizenship Regulation Order No.33 of 2019, the Financial Intelligence Unit (FIU) is required to assist the Citizenship Screening Committee with final due diligence checks on potential applicants.
First, Development Support Program (DSP)/VCP Agents conduct the frontline due diligence by understanding the background of the applicants and the source of funds. This includes reviewing police clearance for any past criminal convictions.
DSP/VCP Agent-approved applications including valid passport, police or judicial clearance, Curriculum Vitae (VC) and any such requested documents are then submitted to the FIU where the due diligence process must be completed within 48 hours and a written finding to the Citizenship Screening Committee.
Although the Citizenship Regulation only requires FIU to check for criminal conviction, FIU utilizes several globally reputable screening servers in its due diligence process where these servers not only access the INTERPOL database or past criminal conviction records but also global blacklisting, sanctions, financial disqualification, corporate solvency, terrorism, individual bankruptcy and political-affluent persons
To ensure  Citizenship Program remains globally competitive, FIU has employed an effective ongoing monitoring of all successful applicants in the Program.
FIU also includes annual internal re-screening of citizens and promptly sharing its findings with the Citizenship Commission, Vanuatu Immigration Services and other relevant authorities.
Once the application is approved by the Citizenship unit of Vanuatu, investors and family members qualify for passports.
Vanuatu Passport
In 2019, Vanuatu made changes to new passports. The validity of passports increased to 10 years from 5 years and passports have upgraded with latest security measures.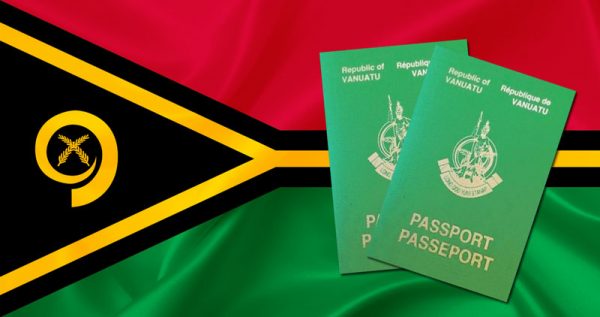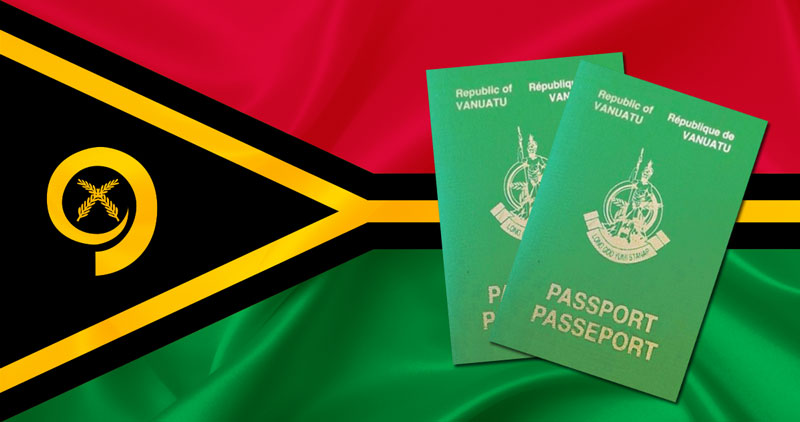 Vanuatu has one of the best and powerful passports in the world with visa free travel to over 129 countries including Russia, United Kingdom, Ireland, EU schengen states, Ukraine etc.
About Vanuatu
Vanuatu is a Pacific island country located in the South Pacific Ocean and maintains close ties with Australia and New Zealand.
Vanuatu geography is made up of 83 scattered islands with plentiful resources with golden beaches and best diving sites.
The Republic of Vanuatu joined the Commonwealth in 1980, the same year they gained independence.  Vanuatu issues commonwealth passport.Vanuatu has been voted twice as 'the happiest place on earth'. French and English are official languages.
Vanuatu has zero corporate tax, no income tax, no capital gains tax, no estate tax, no wealth tax, no withholding tax, no gift tax and no other personal income taxes.
Founder of Corpocrat Magazine and World's leading expert in citizenship and residence by investment schemes assisting wealthy individuals and families. He is the founder Best Citizenships (BC), CIP Journal and World Citizenship Council (WCC) .
Other interests include Linux servers, Machine learning,  Blockchain and Cryptocurrencies.