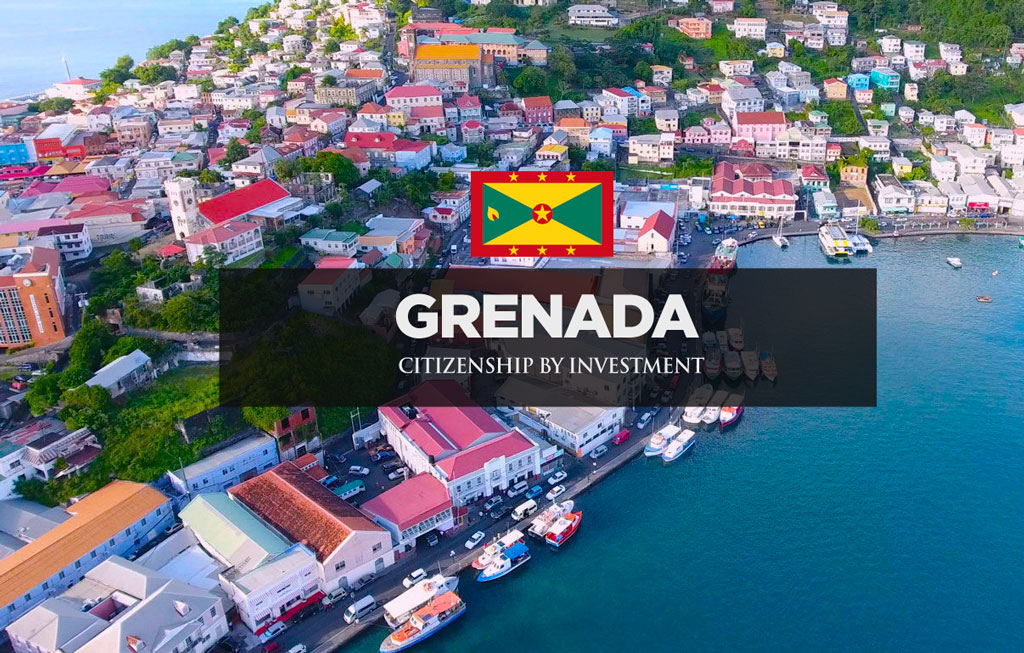 The Grenada Citizenship by Investment Programme (CBI) came into effect in August 2013, when the Grenadian Parliament passed Grenada Citizenship by Investment Act, 2013.
The Grenada CBI allows individuals and their families to obtain citizenship or permanent residence through a qualifying investment in Grenada such as  one time payment of USD 150,000 to NTF  or buy a property for USD 350,000 and qualify for Grenadian passport.
For these reasons, the Grenada citizenship by investment programme has become more popular. Grenada also ranked third in a recent Citizenship by investment survey  (CBI Index) by James McKay.
According to official statistics of the Grenada citizenship by investment programme, from 2013 until June 2017.
Grenada received a total of 495 applications until June 2017
Grenada approved 1300  new citizens in total (main applicant and family members)
Grenada rejected 39 applications in total.
Grenada approved 182 NTF applications
Grenada approved 167 investment applications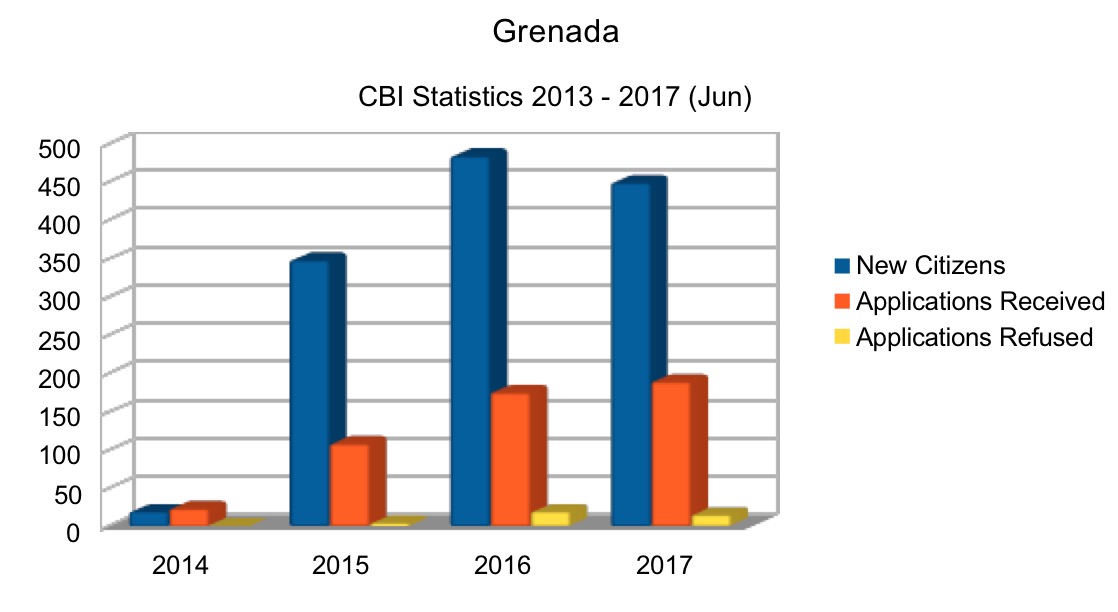 These numbers show investment route (real estate) popular along with NTF contribution option.
| | | | | | |
| --- | --- | --- | --- | --- | --- |
| | New Citizens | Applications Received | Applications Refused | NTF  (approved applications) |  Investment (approved applications) |
| 2014 |  19 | 23 | 1 | 6 | 7 |
| 2015 | 348 | 108 | 4 | 14 | 73 |
| 2016 | 484 | 175 | 19 | 73 | 51 |
| 2017 | 449 | 189 | 15 | 89 | 36 |
| Total | 1300 | 495 | 39 | 182 | 167 |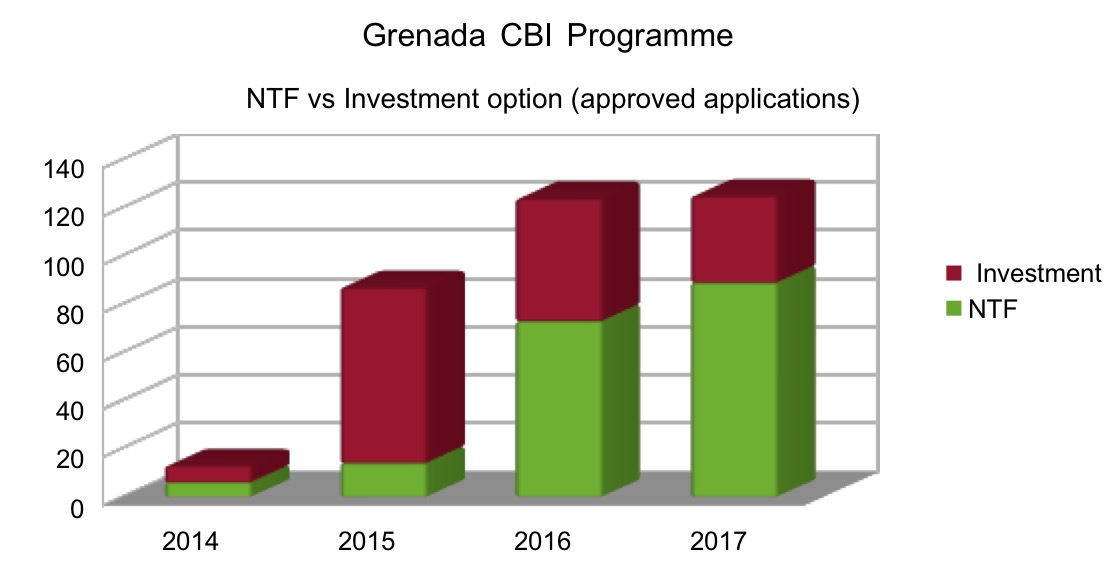 Sources:
http://www.finance.gd/docs/CBIcumulative.pdf (2015)
http://finance.gd/docs/CBIStatisticsfor2016.pdf (2016)
http://finance.gd/images/CBIStatistics2Quarter2017.pdf (2017)
http://finance.gd/index.php/2015-11-11-14-02-59
Similar Posts: