Images are important part of any website as they attract more users, visitors and customers to your website. But if the images are large and have huge file size then it can impact your site negatively as it will increase the loading time of your website upto a huge extent.
A good quality image can attract lots of traffic to your site hence you should take the images seriously while writing your blog posts.
Good images can also send you traffic through the image search option in Google search. For that you need to optimize your images with proper alt tag and title tag.
Some of the new bloggers use extra large images without knowing the proper file size required by the particular theme they are using. Hence you should understand the WordPress theme you use for your website and the image sizes which is used by this theme so that you can include the correct image dimension.
Now we will discuss and tell you about the best image optimization plugins which will help you to optimize the images in your blog post to make your website quick to load.
Best Image Optimization Plugins for WordPress:-
WP Smush.it is a popular image optimization plugin for WordPress and it can optimize your JPEG, GIF and PNG images individually or in group as per your requirements.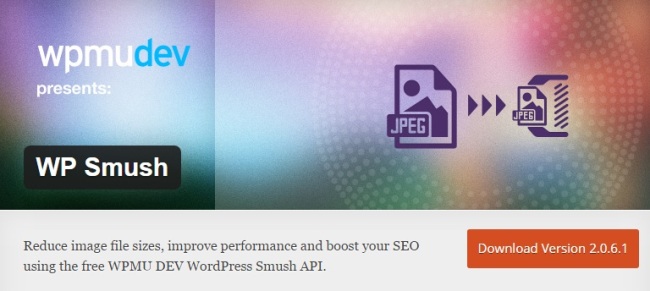 This plugin is very easy to use. You can easily install this plugin on an existing site and then just activate the plugin and then go to the Settings > Media and optimize all your existing images. Your new images will be optimized automatically as you upload a theme.
Using the free version of this plugin you can compress images upto 1 MB in size and using pro version of this plugin you can optimize images upto 5 MB in size.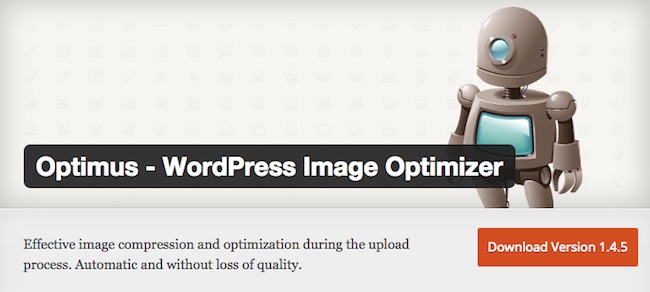 This plugin is very effective. This plugin can optimize and reduce the image size upto 70% which can save a lot of bandwidth for you and make your website quick to load. When you upload the images on your site, the plugin sends these images to the Optimus server and then send you the optimized files. Good thing is that this process won't alter the quality of the images. This plugin automatically processes the images as they are uploaded to the site and if you wish you can stop the automatic optimization of the images.
EWWW Image Optimize is very effective WordPress image optimization plugin which automatically optimizes your images as you upload them to your blog.
You can also optimize the images which you have already uploaded in your site. This plugin don't affect the quality of your site but it will speed up your website by optimizing the images upto maximum possible extent.

Opticpic will accelerate your site by compressing images with recommendation from Google page speed insights. All known CMS and frameworks, as well as self-made sites in PHP are supported. Free upto 200 mb.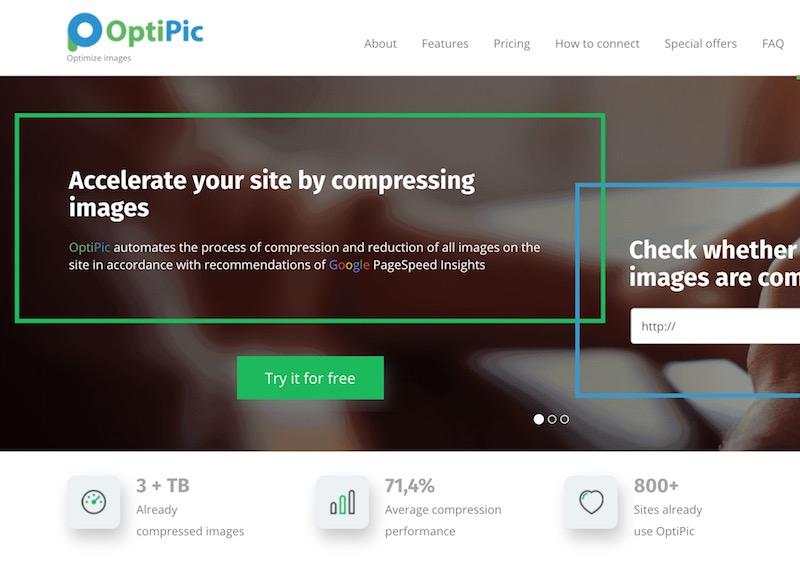 CW Image Optimizer can optimize the images in a WordPress site automatically. It can also optimize the images which were uploaded in the past. CW Image Optimizer plugin is based on the WP Smush.it plugin but unlike the WP Smush.it plugin, your image files will get stored on your server and not on a third party server.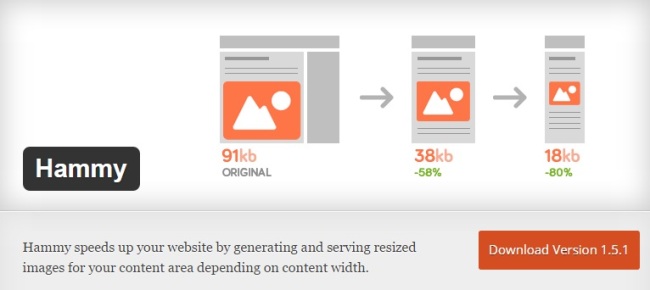 Hammy is an intelligent plugin which creates many smaller size version of the images from your content and whenever a user or customer visits your website then it will present them the most appropriate image from many images it has. This plugin will offer a great experience to your website visitors especially to those who visits your site through the small screen mobile devices.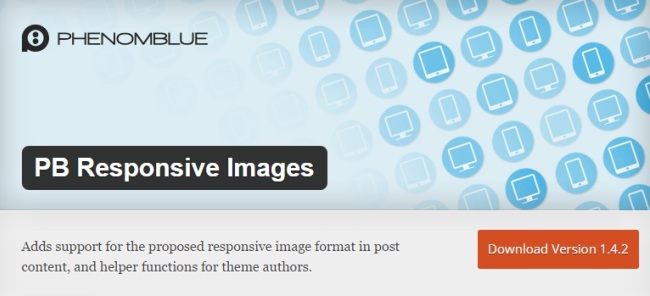 PB Responsive Images automatically reformats all of your images into a new format which is similar to the picture tag proposed by the Responsive images community group on W3.org. Each of the image is reformatted based on the standard CSS media queries and SLIR query pairs which gives more flexibility in the various query combinations. The plugin also provides shortcodes so you can customize the queries used per image and a helper function which can be used to customize the queries used per post or per layout.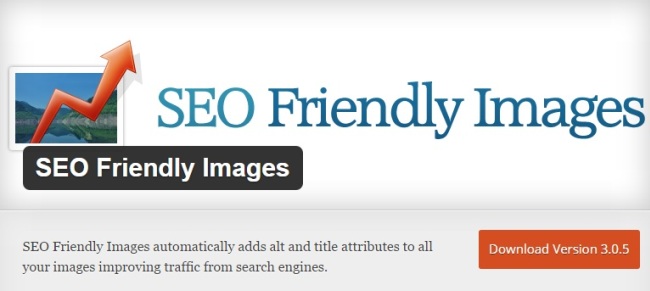 SEO Friendly Images is a great plugin to optimize your images for a search engine like Google. This WordPress SEO plugin automatically updates all images with proper ALT and TITLE attributes which are essential for the SEO purposes. The ALT attribute is an important part of any image as it helps the website visitors to find images related to the keyword in search results.

Media File Renamer plugin allows you to rename your media files by updating their titles. This plugin also automatically updates their links in posts. Google and other search engines give a lot of importance to file names hence it is important to be descriptive and use right keywords to improve the SEO of your images.

Lazy Load is also most popular plugin for WordPress image optimization. This plugin doesn't require configuring as it works out of the box. It uses jQuery.sonar to load images when they are visible above fold. This plugin is actually amalgamation of code written by the WordPress.com VIP team at Automattic, the TechCrunch 2011 team and Jake Goldman from WordPress consultancy 10up team.
BJ Lazy Load allows you to lazy load selected images, including post images, thumbnails, Gravatar images, iFrames and replace content with a placeholder.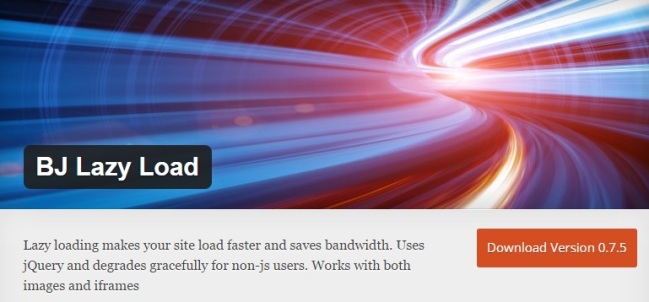 In this plugin there are simple settings which allow you to customize how the plugin will work, like choosing a placeholder and skipping images with classes. This plugin serves the size optimized images, automatically serves scaled down images in responsive designs and automatically serves hiDPI images for hiDPI screens like in Apple'e retina display.
Conclusion
As we have discussed, it is very important to optimize the images on your website as large images can slow down your website to a great extent. The image optimization plugins which we have explained in this article can help you to optimize your images automatically and increase the loading speed of your website.
Sophia Phillips has been working as a professional in Wordprax Ltd., WordPress plugin development company and loves sharing information about leveraging multiple benefits of WordPress in the best possible manner.