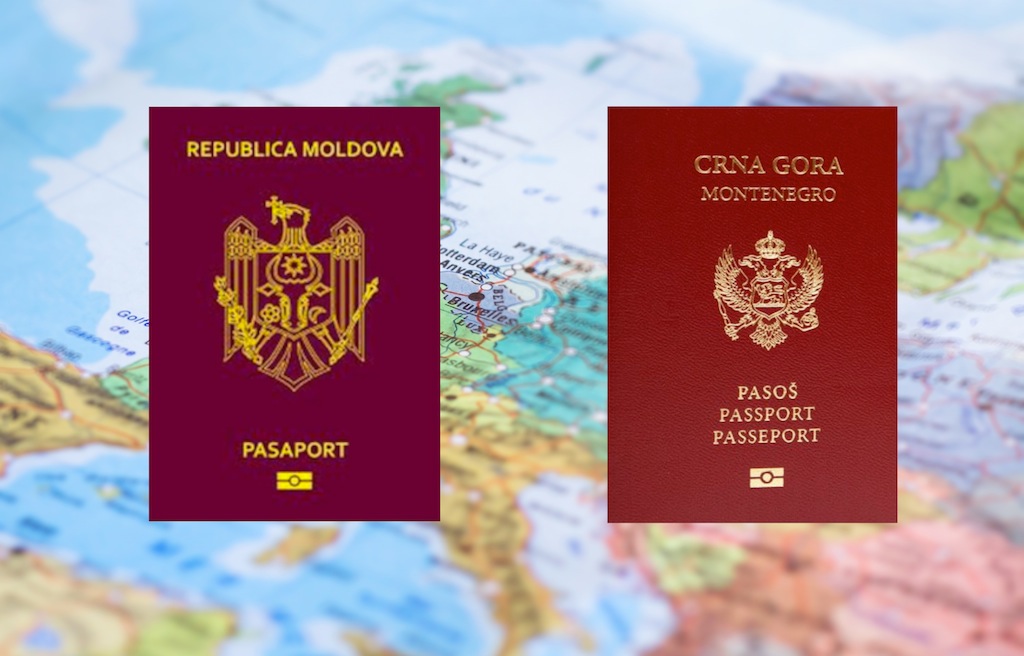 Moldova and Montenegro announced their new citizenship by investment schemes in July 2018 and set to open officially for applications in Oct 2018.  Here are the comparison between the programs. Both the CBI programs should not be confused with each other.
The main difference is Montenegro does not have a donation program. It has to be an investment for citizenship and only accepts 2000 applications. Moldova is the cheapest! Both passports does not have a visa free travel to United Kingdom, Canada, Australia and United States.
There are key differences with visa free travel of two countries.
Moldova
 Montenegro
Launch of CIP
Announced in July, launch within 3 months (Oct 2018)
 Oct 2018
Name of Scheme
MCBI Program
Special Investment Scheme
Minimum Investment
 EUR 100,000 (donation)
 EUR 250,000 (investment in real estate development projects)
Application fees
EUR 35,000
EUR 100,000
Citizenship time
 3 months
 3 months
Passport for family
yes
yes
Residency requirements
–
–
Scheme limit
–
2000
Passport rank
#44
#42
Visa free countries
121
123
Visa free travel
Europe, Russia, Turkey, Ukraine, Israel, Bahamas
Europe, Russia, Turkey, Argentina, Brazil, Chile, Israel, South Korea, Singapore, Ukraine, UAE, Uruguay, Hong Kong
Visa required
UK, Ireland, Canada, United States, Japan, UAE, Singapore, Australia, New Zealand, South Korea, China, Australia, Brazil, Chile, South Africa, Thailand, Uruguay, Hong Kong
UK, Ireland, Australia, Canada, United States, New Zealand, Bahamas, China, Japan, New Zealand, South Africa, Thailand
E-2 visa to US
 yes
yes

Population: 3.5 million
GDP: $21 billion
Currency: Leu (MDL)
Capital: Chisinau

Population: 630,000
GDP: $11 billion
Currency: Euro
Capital: Skopje
Sources:
https://en.wikipedia.org/wiki/Visa_requirements_for_Montenegrin_citizens
https://en.wikipedia.org/wiki/Visa_requirements_for_Moldovan_citizens
Founder of Corpocrat Magazine and World's leading expert in citizenship and residence by investment schemes assisting wealthy individuals and families. He is the founder Best Citizenships (BC), CIP Journal and World Citizenship Council (WCC) .
Other interests include Linux servers, Machine learning,  Blockchain and Cryptocurrencies.