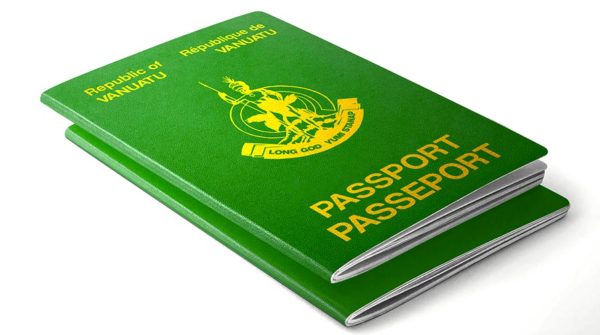 Vanuatu has the quickest CBI passport among all the citizenship by investment (Cbi) programs.  Vanuatu has significantly improved processing times to application approvals less than a month.
Vanuatu is the only country that has one of the exclusive passport by investment schemes in the pacific with the fastest processing times.
Application approvals – 3 weeks
Passport time – Less than 1 month
FIU due diligence checks – 7 days
All other Caribbean programs takes 3-4 months of processing times.
Vanuatu offers two types of citizenship by investment schemes to foreign investors
Development Support Program (DSP)
Vanuatu Contribution Program (VCP)
Both the DSP/VCP citizenship schemes offer honorary citizenship to foreign investors. Also both schemes have the same contribution requirement.
How much vanuatu passport cost?
Donation: $130,000 (DSP/VCP scheme)
Agent fee: $15,000
Due diligence checks: $5000
Additional family members: $25,000 / person
Total: $150,000 (single persons)
Vanuatu Citizenship Regulation requires Financial Intelligence Unit (FIU) to check several globally reputable screening servers in its due diligence process with INTERPOL database or past criminal conviction records but also global blacklisting, sanctions, financial disqualification, corporate solvency, terrorism, individual bankruptcy and political-affluent persons
Vanuatu recently increased the validity of passports to 10 years, instead of 5 years, this makes it interesting for citizenship investors, they dont have to renew their passports once every five years.
Vanuatu passport has visa free access to 120+ countries including United Kingdom, Russia, Schengen states etc. Vanuatu soon to get a visa waiver to China as it is actively pursuing bilateral relations.
Please contact us for a free quote. We work with authorized agents in Vanuatu.
Founder of Corpocrat Magazine and World's leading expert in citizenship and residence by investment schemes assisting wealthy individuals and families. He is the founder Best Citizenships (BC), CIP Journal and World Citizenship Council (WCC) .
Other interests include Linux servers, Machine learning,  Blockchain and Cryptocurrencies.