I have been such a lazy user of scanners. I really hate pulling up a scanner everytime to scan small documents, then to scan, copy and email, such a tedious work for me. These days there are cameras everywhere in mobile phones, computers and laptops. Even there are apps to use video camera as scanner. I decided it to try it for myself and found out that with few lines of code using opencv and python, you can capture document scans from video camera.
I first converted the video data to grayscale then to black and white image (for clarity) and then capture a frame. I applied adaptive threashold mean algorithm which works very well and noise free.
Lets see the code:
import numpy as np
import cv2
import pylab as pl

cap = cv2.VideoCapture(0)

# take first frame of the video
ret,frame = cap.read()

while(True):
    # Capture frame-by-frame
    ret, frame = cap.read()

    # Our operations on the frame come here
    gray = cv2.cvtColor(frame, cv2.COLOR_BGR2GRAY)

    #Display the resulting frame
    thresh = cv2.adaptiveThreshold(gray,255,cv2.ADAPTIVE_THRESH_MEAN_C,cv2.THRESH_BINARY,25,9)
    cv2.imshow('frame',thresh)
    
    if cv2.waitKey(1) & 0xFF == ord('q'):
        cv2.imwrite("snap.jpg", thresh)
        break

# When everything done, release the capture
cap.release()
cv2.destroyAllWindows()
This code will show a live video, grab a document, show it to the camera, press q key to capture and quit and this will save a image. Then cut the image to whatever you want and convert to pdf. You can see a sample output below (deliberately made to look unclear). This is just a frame capture using a video camera.
I noticed that shakes are a major problem. I tried applying canny edge detection later on this image, but simple thresholding done great  job!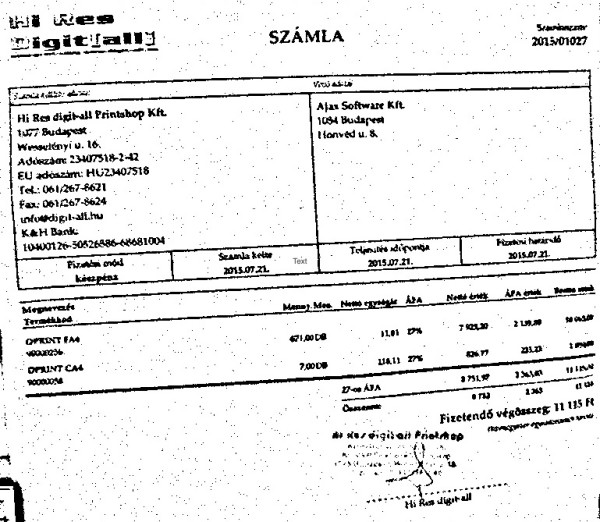 Founder of Corpocrat Magazine and World's leading expert in citizenship and residence by investment schemes assisting wealthy individuals and families. He is the founder Best Citizenships (BC), CIP Journal and World Citizenship Council (WCC) .
Other interests include Linux servers, Machine learning,  Blockchain and Cryptocurrencies.