Rich syrians and iraqis, mostly refugees affected by the war in Syria, are on a last minute rush to apply for citizenship in Dominica.  Dominica citizenship costs $100,000. There were news reports that Dominica is planning to increase the price of passports soon by $75,000.
Dominica is a small island nation in the Caribbean offers fast citizenship within 3-4 months against one-time $100,000 (Government contribution) or $200,000 real estate investment. Dominica passports are issued to the entire family. There is no requirement to visit the country for application process and there is no residency requirement before or after the citizenship.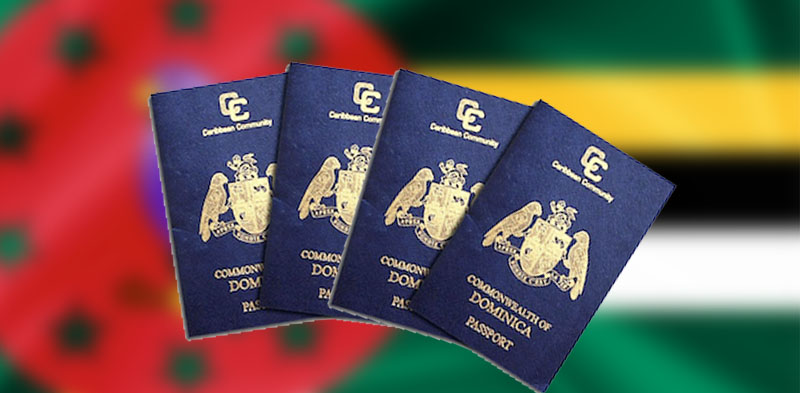 Dominica passport serves as a respectable passport and identification document to people fleeing war as refugees and asylum seekers. Dominica passport holders can travel to over 100 countries without visa, such as United Kingdom, 26 EU schengen states including Switzerland, Hong Kong, Singapore etc for short stays (90 days) for business, tourism, visiting friends etc. Dominica citizens need a separate visa to visit Canada and the U.S.A.
Dominica CIP is the cheapest and most affordable citizenship program currently in the world. But this will change once Dominica increases passport price in from Aug/Sep 2016.
There are several citizenship programs running in Europe and Caribbean, but these are expensive ones.
St Kitts and Nevis ($250,000)
Antigua and Barbuda ($200,000)
Grenada ($200,000)
St Lucia ($200,000)
Cyprus (€ 2,500,000)
Malta (€ 900,000)
There are several documents required before launching the citizenship application with the Government, only can be done through licensed agents. Most agents charge an initial deposit to start the process.
If you are interested in Dominica citizenship, please reach us for  private consultation.
Similar Posts: