Cyprus recently updated its citizenship program by reducing investment amount to 2 million euros, after European leaders slammed its citizenship for sale program as it undermines Schengen border controls and considered "Risk".
Interior minister Socratis Hasikos told the Cypriot parliament that the citizenship program had so far raised US$3.3 billion investment into the country, according to Sputnik news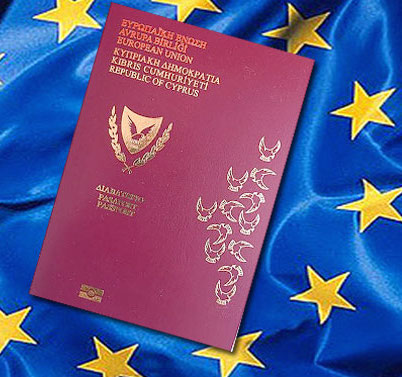 Cyprus currently gives fast track EU citizenship to foreign investor who buy bonds, real estate or business investments within 90 days for 2 million euros . It is worth noting that Cyprus has not signed schengen, but because Cyprus is has EU membership, cypriot passport allows unrestricted movement in EU member states including UK.
Facing pressure from EU, the new amendments require all investors require to prove genuine ties to Cyprus and must satisfy residency requirement before granted citizenship.
The Government quickly made these following changes to its citizenship for sale program, with the idea of encouraging economic activity.
Minimum investment reduced to 2 million euros
Must buy residence for 500,000 euros.
All investors must apply for residence permit side by side with citizenship.
Abolished 12 million euro collective investment, now reduced to just 2 million euro individual investment.
Citizenship against property purchase (real estate) requires only 2 million euro investment in Cyprus.
No citizenship will given based to those who had bank deposits impaired March 2013 by Cyprus bailout.
Real estate has no limits and all investors will be allowed to purchase land.
All investments must be kept for 3 years.
All enterprise and business capital investments must employ atleast 4 cypriot citizens.
Bond investment capped to 500,000 euros. Not possible to buy 2 million euro bonds for citizenship.
Parents of investor or spouse, eligible for citizenship provided they buy additional 500,000 euro property in Cyprus (not required to pay 2 million).
Currently, as it stands, individuals have to pay 2 million euros and can get family citizenship in cyprus within 90 to 120 days.
We assist individuals with investment citizenship in Cyprus. Please contact our team.
Mr. Balakrishnan is a World's leading expert in citizenship and residence by investment schemes assisting wealthy  individuals and families since 2010. He is the founder Best Citizenships (BC), CIP Journal and World Citizenship Council (WCC) .
His other interests include Linux servers, Machine learning, Blockchain/Cryptocurrencies, etc. He has a degree in Computer science engineering.