SEO (Search Engine Optimization) is a technical thing, also the working of a search engine, consider google for an instance. Google have evolved in these 5 years from machinery approach to smart approach. Now, Google doesn't depend on mere codes for a search result. This led us into conclusion that now, ranking for search result have been done in a smart approach. In this journey, white hat side of SEO was cool, calm and relaxed, however, it brings worst nightmares to black hat side.
WordPress is one of the most powerful sources for Content Management System, however, lacks almost everything of SEO. To fill this gap, you have to either do SEO manually or through third party plugins.
Today I am going to reveal some of the best SEO practices that are efficient and effective. Let's get started.
1. USE AN SEO PLUGIN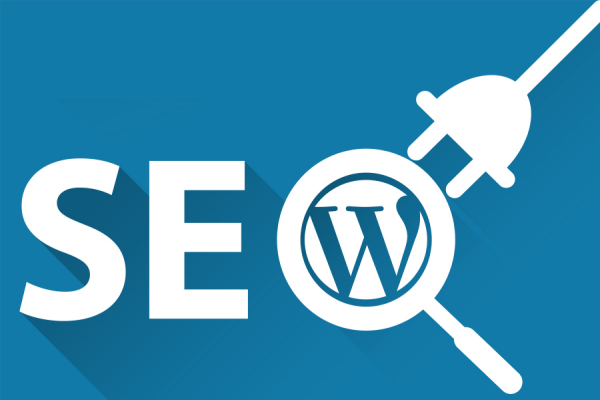 You can choose any SEO plugin of your choice, many of these plugins in the market are free of cost. This plugin will enable you to join the missing dot in WordPress regarding SEO, such as Archive, No-follow tags, Description, Indexing of certain pages and Keyword tags.
2. CHECK YOUR PERMALINKS, ARE THEY RIGHT?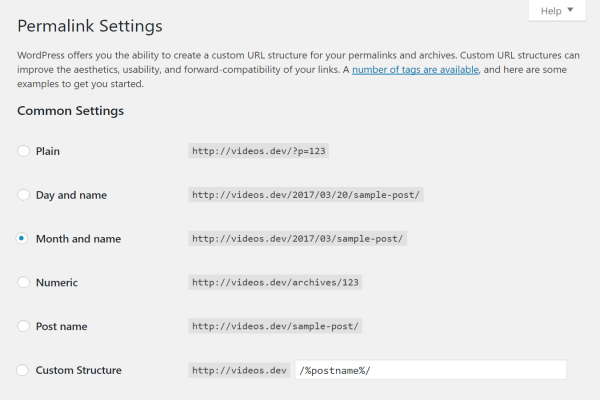 Firstly, Permalinks are those tools, by which you can control how your URLs are going to look on the web. Let's consider a blogging website, in accordance with the ethics, the permalink should be in this sequence? Year? Month? Title.
Always avoid using stop words such as "a, about, almost, cannot, detail, down, enough" & there are many more of them. Always cross-check your permalinks before clicking on Publish.
3. GOOGLE WEBMASTER TOOL.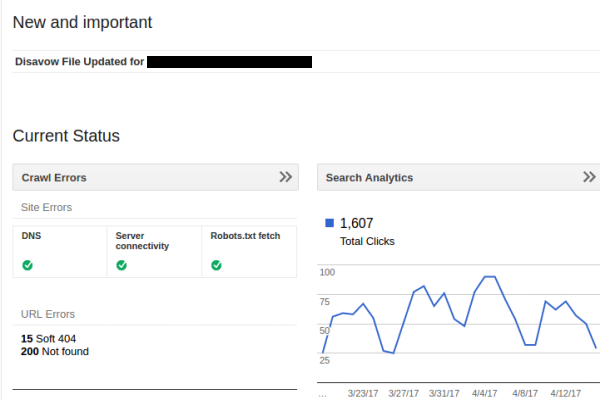 This tool is Google's official tool to control many factors regarding SEO of your website. For instance, this tool enables you to remove pages from the index of Google if it is not live in website anymore.
With this tool, you can recommend links which can be used as Sitelinks. So, basically using Google Webmaster, you can control over indexing at least.
4. KEYWORD RESEARCH.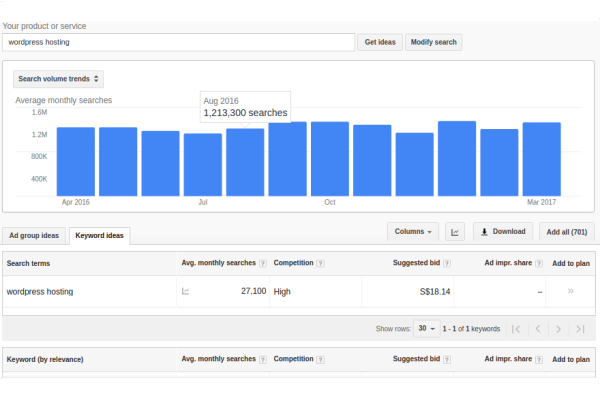 Keyword research is one of the major factors of SEO, however, it has always been misunderstood by many peoples. In my opinion, the usage of the keyword should not exceed by 2%.
So, it is not just finding the right keyword but also using it correctly. Discover the power of your website to rank. Keep the usage of keywords in the content around 1%.
5. TITLE & SUB-HEADINGS.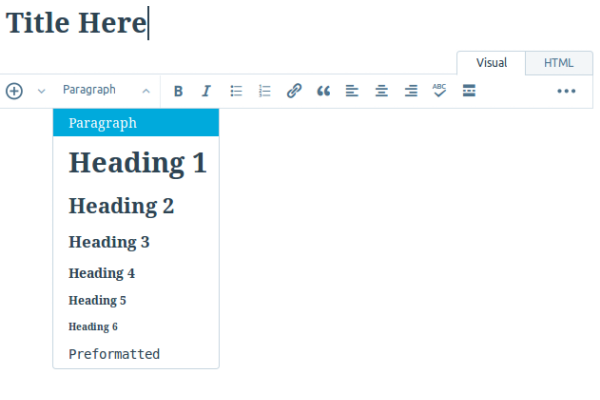 The title should be attractive or else you should stop thinking about getting clicks. Also, the title must have a keyword in it. Use of primary keyword in heading alongside with it making it unique is the most common practice. In this practice, you can use long tailed keywords for better results. Use of primary keyword in subheadings is also increasing a lot. However, never practice keyword stuffing.
6. INCREASE YOUR CLICKS THROUGHS WITH META DESCRIPTION.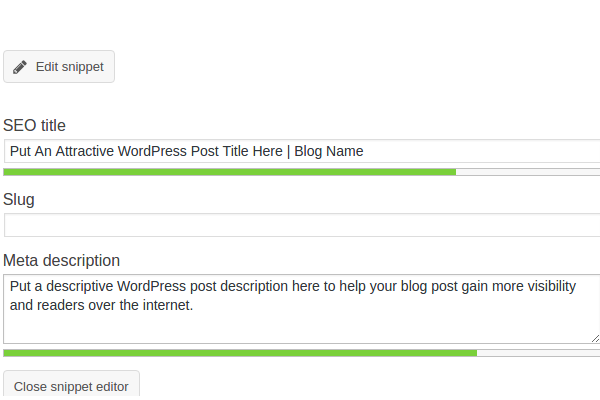 Always write a compelling meta description. It can be a difference of around 10-100 clicks if done right. For this task, always make sure that you've SEO plugin or your theme have the ability to let you edit meta title & description. Always prefer using power words in the meta description.
7. ALT TAGS IN IMAGES.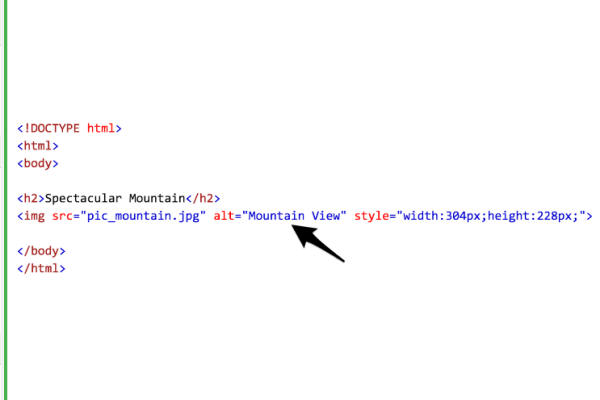 Whenever you upload an image into a post, always describe exactly what image is all about and provide users an alternative to the image in textual format. This always increases your ranking if done in right way.
8. OPTIMIZING THE IMAGES.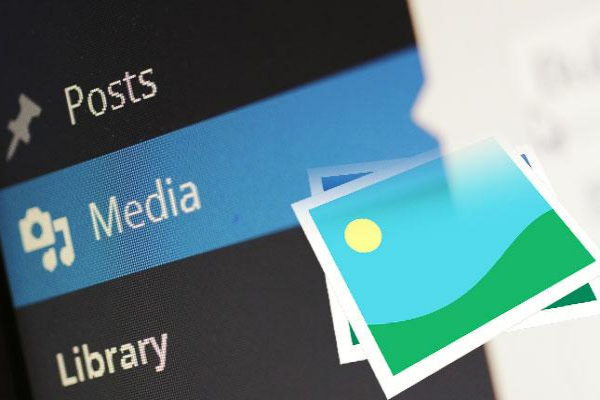 Using Images is a very interactive approach to a blog. It reduces the chances of a blog to be boring. However, using too many images can lead your site to be slow which will adversely affect the ranking of the website in the search results.
Always compress the image before using it. Make sure that you renamed it. Add some sensible name where a primary keyword can be used. This will bolster your SEO ranking.
9. INTERLINKING & MENTIONING SOURCE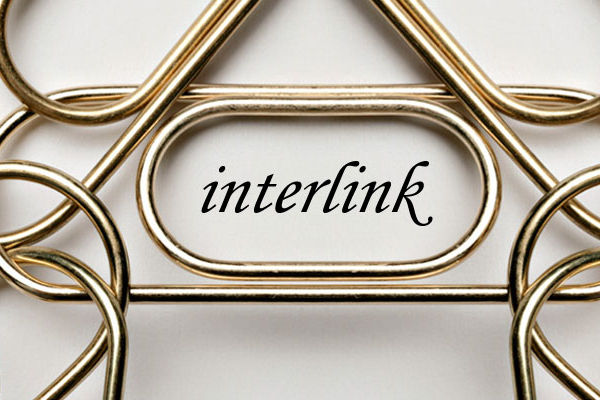 You're supposed writing a follow-up post about some event or incident, then you should interlink it with the previous post of that event or incident. It will not only decrease bounce rate but also it will increase your SEO ranking. Similarly, mentioning source also is a good practice. If you're not sure about the external site's authority, add a no-follow tag.
10. CONTENT-LENGTH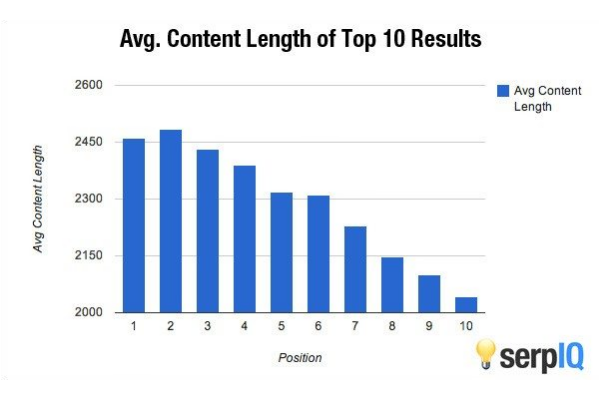 Image – serpiq.com
Everyone knows that the Google prefer lengthier content. It even punishes the websites for too much of thin content..Use online test to check the ideal content length for the particular keyword. You can use SEMrush for this. This will give you every single glimpse of idea how much content will be ranked good in search results.
11. LINK BUILDING- OFF PAGE SEO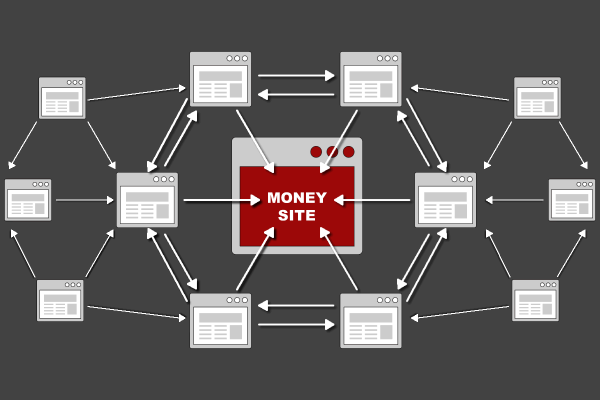 Blogs are of two types as of we know, one is long term blog and other is short term blog. It is advised that never use any kind of link experiment with long term blogs as they will generate effect eventually but in longer duration. However, you should try for some link building experiments with short-term blogs because if that experiment fails, the effect would not be catastrophic. I suggest you use software for making links as google will not appreciate manual link building.
So, these are the SEO tricks, which you can follow and will have a positive effect on your website's SEO.
Got some more suggestions? Start commenting I am just a comment away from you. Please do share this post to help others. Thanks.
Kerin Miller is a WordPress expert and part-time blogger. She work for Stellen Infotech, a custom WordPress development company. Kerin loves to share her thoughts on WordPress and always looking for learning something new about it. You can follow her on Facebook, Twitter or Goolge+ handle.