Magento is one of the trendiest yet powerful eCommerce platforms that improves brand image and revenue of a business by embedding premium features into it. This feature-rich platform has plenty of themes, plugins and extensions that can enhance the functionality of an eCommerce store and let your business expand in this competitive edge with tremendous benefits.
Magento extension can be considered as a block of PHP code or even a unique mix of functions that can be added to a Magento store to extend its capabilities. It becomes much easy to add custom features and functionality to every aspect of your Magento store including integration with other web services, front-end and back-end management, numerous themes, marketing tools, and much more.
The Magento extensions have the power to boost your sales by following a modular approach. There are a specific feature and benefit associated with each extension of Magento and you can select the one that can best suit your requirements.
List of Top 10 Magento Extensions for an E-commerce Store
Let's explore the below list of Magento extensions that can drive sales to your business-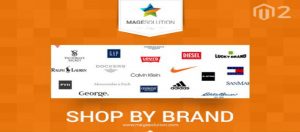 This extension allows having individual pages for each brand available at your store, where there is a proper linkage from product pages. It is easy for the visitors to your store to browse and shop by specific brands, like manufacturers, authors and artists.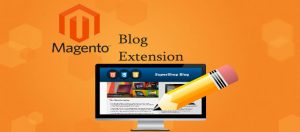 It is easy to build an interactive two-way communication platform for the customers and visitors with this feature-rich extension. It allows inserting official information on your store's news, promotions and upcoming products.

MatrixRate is a shipping extension of Magento that proffers plentiful location-based shipping options to the customers. It is easy to define multiple shipping rates with MatrixRate according to the shipping method and destination along with quantity, price or weight of any product.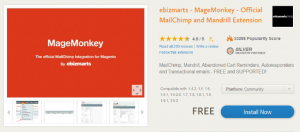 It allows seamless integration of MailChimp newsletter by simply adjoining the Magento store to your MailChimp account and then syncing subscribers from there only. A basic configuration tool can also be used to create extended email lists segmentation through your own field mapping set up.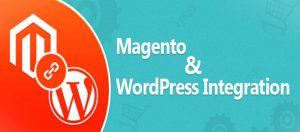 This Magento extension is powered by FishPig and allows an easy integration of a WordPress blog with a Magento store. With multi-site integration extension, it is easy to link a different blog with different stores.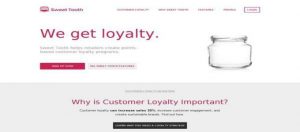 This extension allows creating your own white-labeled loyalty program with a full control in the Magento admin panel. Sweet Tooth has front-end customer interfaces and customers are rewarded with loyalty points which they can apply for any discount or free products. These loyalty points can be availed for making valuable actions like creating an account, placing an order, social media sharing, writing product reviews, and likewise.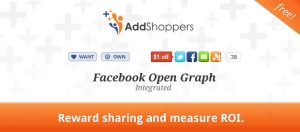 It is a social commerce marketing solution covering more than 10,000 brands worldwide, such as O'Neill Clothing, Hanes, NCR, Everlast and The Economist. More than 12 integrated solutions on a single platform is an easy go like social login, exact revenue attribution, easy-to-create referral marketing programs and retargeting campaigns that are optimized with user behavior data. You can easily find popular products, purchase influencers, analyze the revenue impact of social networks, etc.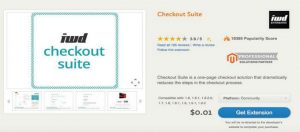 Checkout Suite enables checkout process optimization for your Magento store to make it behave clean and responsive. While loading the checkout, all the required information like payment and shipping methods is delivered to the users. The number of steps needed to submit an order can be reduced to improve conversions.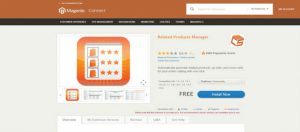 This Magento extension utilizes existing shopper data to automatically generate similar items. In case, there is not enough data to make a good recommendation, Related Products Manager displays rules-based recommendations for a specific product.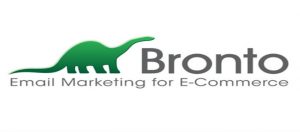 Bronto is a robust Magento extension that provides a cloud-based marketing platform to the firms to produce expanded sales and revenues via mobile, emails and different social campaigns. Past-purchase information such as complete order history and product details can be imported swiftly to get more illustrative and targeted marketing campaigns. During the course of cart abandonment in Magento, there is a flexibility to trigger a message in Bronto. These messages can be personalized afterward accordingly and then populated dynamically with product details.
Conclusion
Customization of a Magento powered store is a cakewalk when you have sufficient knowledge of extensions that this powerful eCommerce platform holds. The above list portrays individual purpose of extensions that can help you decide whether it is necessary to use any extension in your online store or not. Magento is undoubtedly a strong and feature-rich platform and these extensions add more points to the countless benefits that it renders.
Author Bio
This blog post has been written by Paul Schroer who is an expert Magento developer at PSDtoMagentoDeveloper – Magento Web Development Company, a renowned US-based Magento development company. He has immense interest in writing technical articles and blogs that are related to the latest Magento themes, plugins and extensions.