Going on a trip is always exciting especially if you are going to a foreign country. However, it can also be challenging because of the language barrier.  Our friends at http://loweguardians.com/ talk about the 5 best handheld translators you can bring with you on your next trip.
Going on a trip abroad might be one of the most exciting time of our lives. However, the fun and adventure could easily subside once you get lost, or you were served the wrong type of food because of miscommunication and language barriers.
As a traveller, it is part of your responsibility to research and learn more about a country's culture, practices, tourism hotspots, foodie areas and most importantly, some words from their local language. You may master simple and useful words such as their equivalent of hello, thank you, good morning and the like, but you cannot simply master their language overnight.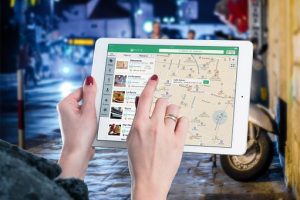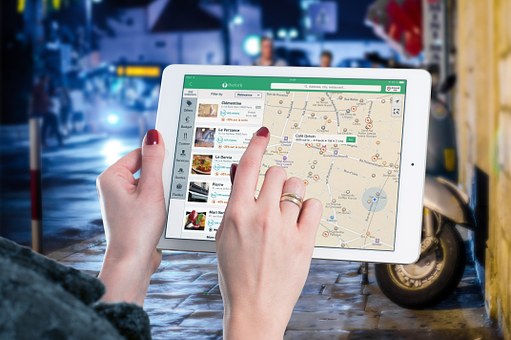 To avoid miscommunication and other unseen difficulties during your trip, you must have a handy translator with you. Decades ago, people used to buy translator dictionaries before a trip just to know the exact words to say, but with the development of technology nowadays, you can simply get an electronic handheld device that can do the translating job for you.
You actually get to have two choices when it comes to handheld translators – you can either go with a mobile app (for your smartphone) or an actual digital translating device that is portable enough to be carried around during your trips.
So what's the difference? It all depends on the brand and type of translating device you buy, or the translating app you choose. But generally, digital translating devices are usually capable of translating more languages than most translator apps. Plus, they can also help you learn the language for good, especially if you are planning to stay in a foreign country for a longer period of time.
1. SayHi (iPhone App)
iPhone users can enjoy this translator which supports up to 43 languages including Spanish, French, German, Italian, Swedish, Dutch and several Asian dialects such as Japanese, Mandarin, Korean, Thai and many more.
SayHi is a direct speech-to-speech translator, you just need to speak on your iPhone and the app will translate it right away. This app might be a little inconvenient though, because it cannot work without an Internet connection.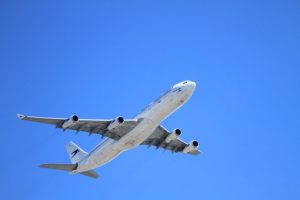 2. TripLingo
For Android phone users, there's no need to worry. Instead of SayHi, you can get TripLingo from the Google Play Store and enjoy a translator and travel-help app in one.
TripLingo is capable of translating over 180 languages, including Spanish, Portuguese, Italian, French, German, Mandarin, Hebrew and many more. Users can also opt to connect to a human translator through the app with an additional fee.
Aside from being a translator, TripLingo also has a handy emergency guide, cultural information, money converter and free international call services via Wi-Fi connection.
3. The Pilot
If you prefer an actual translating device instead of a smartphone app, The Pilot is a great up and coming gadget for you. It is a handheld, wearable device that gives real-time speech translation directly to your ears. The Pilot works with two earpieces – one for each speaker and one for the device.
The Pilot however is only capable of translating four languages – English, French, Spanish and Italian. Despite this limitation, the device can work anywhere since it does not require an Internet connection.
4. LexiBook NTL800
Although The Pilot seems like a great handy translating device, it is not entirely available to the public yet. If you want a trusted brand that's already out in the market, you can try the LexiBook NTL800. Unlike newer translating apps however, this is only capable of translating over eight languages – English, Spanish, French, German, Italian, Portuguese, Polish and Dutch.
Aside from its translator, the LexiBook NTL800 also has other features such as a world clock, converters, a calculator,  alarm and some games. It may not be as handy as a smartphone, but it is sleeker and more compact than a laptop or netbook. The device however can only work with batteries, and it does not have a recharge or plug-in option.
5. ECTACO 500AL
Another trusted and proven translator device is the ECTACO 500AL, which could translate over 26 languages – including Arabic, Croatian, Danish, Dutch, English, French, Polish, Korean, Italian, Greek and many others.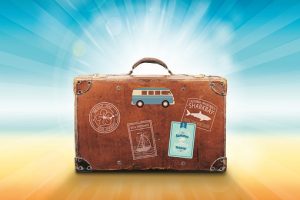 This translator works offline, it stores languages in its own storage chip and can even accommodate more languages. Users can simply download new languages from the ECTACO website and store it into the translator via a USB cable.
The ECTACO 500AL can do both typewritten and speech-to-speech communication. Like the LexiBook, this device is bulkier than a smartphone, but lighter than a laptop. It is also battery-powered, but not rechargeable. It does however come with an adaptor that can be plugged into an electrical outlet whenever needed.
Translating devices can only do so much. As much as possible, it is best to have a trusted local who can guide you throughout your trip. You don't only get the benefit of a live human translator, but you will also gain his/her unique insights, tips and of course, friendship.
Author Bio:
Joanne Davidson is a seasoned writer who enjoys creating helpful articles and interesting stories. She has worked with several clients across different industries such as advertising, online marketing, technology, healthcare, family matters, and more. She is also an aspiring entrepreneur who is engaged in assisting other aspiring entrepreneurs in finding the best office space for their business.
Check out her company here: http://loweguardians.com/