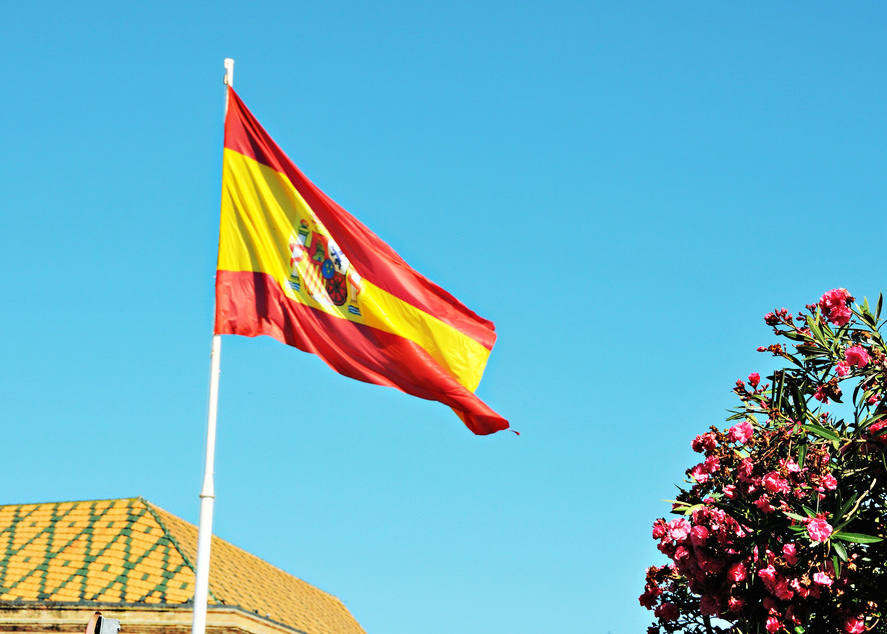 Spain emerges as an attractive country for investment activities for Chinese, Russians and Americans.
According to Spanish Government Immigration portal report, Spain granted residence permits to 8,915 investors as by end of 2016 based on economic activity, with Chinese and Russians leading the way in investment in Spain.
China (1.315),
Russia (871),
United States (750)
Venezuela (705)
India (626),
Brasil (544)
México (531)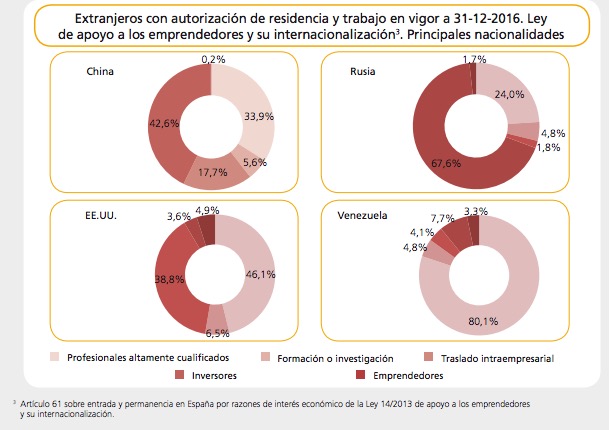 These foreigners  given residence permit can be classified as professionals
Highly qualified (4,438),
Investors (1,814),
Workers who carry out intra-company transfers (1,468),
Researchers (1,001) and
Entrepreneurs (194).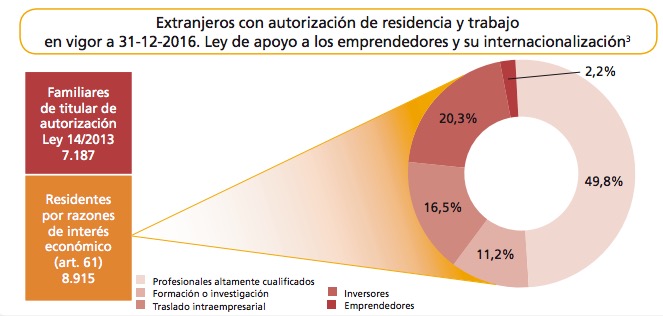 Article 61 of Law (Law 14/2013 ) provides foreign nationals a facilitated procedure ('Golden visa') to enter or remain in Spanish territory on the grounds of economic interest with following investment conditions.
Public debt (€2 million).
 Shares (€1 million).
 Investment funds, investment funds of close end type or venture capital funds set up in Spain (€1 million).
 Bank deposits (€1 million).
Real estate (€500,000).
Business projects: there is no minimum investment requirement, they must be of general interest:

 Creation of jobs – Social and economic impact on the geographical area where they are made.
 Significant contribution to scientific and/or technological innovation.
Real estate is one of the most popular investment for many European and Non-EU investors. According to Global Property Guide, Spanish house prices increased 2.67% during the year to end-Q1 2017. The most popular locations in Spain for property investment are
Barcelona
Madrid
Malaga
Alicante
Valencia
Cordoba
Sevilla
Canary Islands (Costa del Sol)
Source:
Similar Posts: