Enhancing your website performance is a must for every company or entrepreneurs who want to get the most from their companies through optimal online strategies to capture and recapture clients.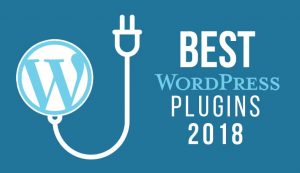 In order to do it, here are the top 25 WordPress plugins provided by Redshed to help you.
1) Constant Contact
With this WordPress plugin, creating an email list and then sending as many emails as you want to your subscribers will be easy and fast.
2) Yoast SEO
When we talk about optimization, this is the tool that no site can lack. By using it, your site will be optimized for search engines, and you will be able to add tags and categories, among other elements. Also, the SEO standard and readability of the content you create will be judged with tips to help you improve.
Its use is not particularly simple, but it includes a guide with all the steps you need to take carefully detailed.
3) Envira Gallery
If you want to create the visual impact on your site through images, this is the tool that gives you the possibility of creating galleries, albums and all the visual strategies that have proved to be the best ones when it comes to bringing and retaining visitors.
4) Quick and Easy FAQs
Give your visitors the benefit of obtaining the answers they are looking for without having to read endless paragraphs of information it's not precisely useful for them. If you add a section for Frequently Asked Questions (FAQs), they'll be able to skip the tedious parts and go directly to the questions they want to have the answer for.
5) Sucuri
It's like a guardian for your web as it protects you from XSS, DDoS, brute force and many other ways in which a site can be attacked.
6) OptinMonster
This optimization software transforms visitors on your site into subscribers, even those visitors who have left your site. Once you've installed it, your email list will boost drastically.
7) Monster Insights
Knowing about your visitors is an essential tool for being able to improve your service. This is one of the WordPress plugins that track your visitors to tell you where they are from and what exactly they were trying to find on your page. This will help you develop better campaigns and achieve improvement in many areas.
8) MaxCDN
No matter how large your picture files may be, this plugin helps your site to load fast, and the possibility of losing impatient customers is Ancient History.
9) Member Press
This is the tool every website owner who wants to create a community on their page should have. It's going to be difficult for your visitors to leave your site before having subscribed.
10) BirchPress
This tool has been designed to solve the problem of the bookings and payments. Your site will be easily and quickly equipped with a system through which buyers will be able to book and pay through the platform.
11) Slack
This is one of the WordPress plugins designed for communication, productivity, and management. If you're working in a team context, this tool helps you to communicate with the other members who are spread across different locations and time zones. This is as it can be integrated with other tools used online. Amazingly, it is even more practical than the traditional e-mail.
12) Google Apps for Work
By using this app, you will be able to send emails without having to change your domain name since it allows you to use yours. It's an excellent tool to handle documents, spreadsheets, e-mails and all the things you usually use in your campaigns or your daily management of the page.
13) EA Share Count
Your page must be connected to social media. This is something you can't afford to not have on your site. That's why this, an essential WordPress plugin, has become so popular among website managers. With only one click, your content will be shared on social media and, surprisingly, if compared to other similar plugins, very fast.
14) LearnDash
Online courses are at their best moment. If your web has been created to give any type of course, this tool is a valuable acquisition for your site. The guide it includes for its use and installation is very clear and easy to understand.
15) WinForms
This tool is the link between your potential customers and you. Visitors to your web will have the chance to contact you through forms specially created for such purpose. Contact forms, order forms, subscriptions forms and other types of contact are what you'll be able to create.
16) BackupBuddy
There are many examples of websites that have lost all their precious content just because its owners or managers weren't precautious enough as to install one of the WordPress plugins that back up the whole content of the site.
17) Insert Headers and Footers
When code snippets are needed to not exhibit a messy page, this plugin is what you need to do it professionally.
18) iThemes Security
It guarantees the security of your site by changing and protecting the administrator's URLs (including wp-login.php, among others). It also gives you the possibility of blocking the login function for a specific time.
19) Akismet
This is one of the Word Press plug-in to control spam and to prevent it from turning something invasive.
20) W3 Total Cache
Your Word Press is nothing without speed. If your page delays in loading, your possible clients will immediately switch to another page which loads faster. That's why having this plug-in can drastically change the amounts of visits and purchases you obtain by merely accelerating the loading speed.
21) Redirection
This plug-in has been designed to detect 404 error and handle 301 redirects. The tool can help you manage as many redirections as you may need.
22) Wordfence Security
This plug-in is ideal for companies, and it's free. It has been created to repel malware and virus from your website and to detect the elements of your infected site. From this point of departure, you'll be able to solve the problem efficiently since you'll know what you need to eliminate from your website.
23) Broken Link Checker
Nothing can be more of a nuisance for a visitor than being led to the feared 404 error page. This happens when your link is broken. But to solve this problem it is one of the Word Press plugins. This is a tool that allows you to check which links are broken so you can quickly repair them or eliminate them.
24) Google Analytics for Word Press
This plug-in is aimed to monitor statistics as soon as you copy its code.
25) Limit Login Attempts
Is someone trying to enter your blog to produce severe damage by attacking it? This is one of the Word Press plug-in which will limit the attempts to login. Once the maximum has been reached, the user will be locked.
Author Bio:
Alkire Leanna is a North Carolina-based freelance writer and work-from-home mother of two. In her 10 years as a professional writer, she's worked in proposal management, grant writing, and content creation. Personally, she's passionate about teaching her family how to stay safe, secure and action-ready in the event of a disaster or emergency.
I am a Sr. content writer at RedShed.co.uk