Moldova has granted citizenship to first CBI citizen after five months of launched the Moldovan citizenship by investment program (MCBI).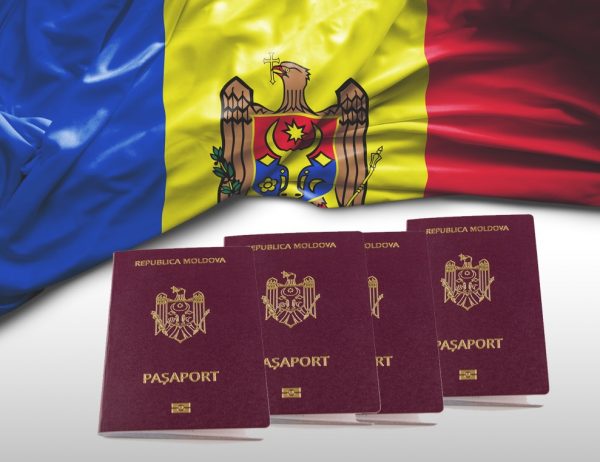 According to the latest update, 23 applications have been received for investors citizenship scheme in Moldova. It is expected that Moldova will issue 5000 passports under the citizenship by investment scheme excluding family members.
The citizenship granted was published in presidential decree dated 27.03.2019. The decree was published in official gazette on 05.04.2019
Moldova assures confidentiality for foreign investors in the citizenship scheme. The personal information such as name, date of birth and nationality is not published in the gazette to protect confidentiality of  investors in citizenship scheme.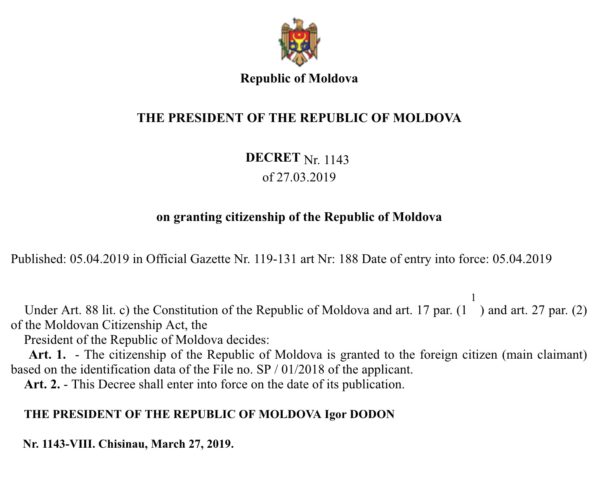 MCBI scheme offers three options for acquisition of citizenship through investment.
Donation: €100,000
Real estate: €250,000
Government treasury bonds/securities:  €250,000
All CBI applicants will undergo enhanced due diligence checks upto four tiers including checks for criminal record in police databases, INTERPOL etc before being granted citizenship.
The CBI funds collected will be invested in infrastructure, education and other strategic projects  the Republic of Moldova. Once the citizenship is granted for investment, it can be passed on to future generations.
The Belt road initiative by China is set to bring more economic benefits to Moldova, making the citizenship more valuable. The citizenship scheme expected to attract more chinese investors.
Moldova took the eight spot in CBI passport rankings for 2019 with visa free travel to 121 countries as of 2019.
Founder of Corpocrat Magazine and World's leading expert in citizenship and residence by investment schemes assisting wealthy individuals and families. He is the founder Best Citizenships (BC), CIP Journal and World Citizenship Council (WCC) .
Other interests include Linux servers, Machine learning,  Blockchain and Cryptocurrencies.