Greece is currently working on a new proposal to launch a new citizenship by investment program in 2020.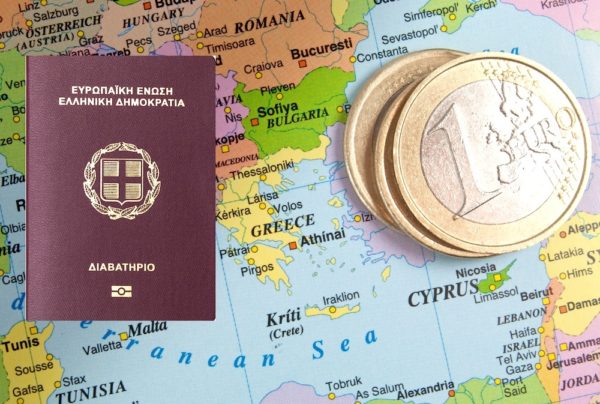 After success of Greek golden visa scheme which already brought billions of euros into the Greek real estate market, the new right wing Government under newly elected Prime Minister, Kyriakos Mitsotakis is expected to rollout the citizenship scheme for investments by first quarter of 2020, according to Greek media reports.
The New Citizenship investment scheme will be similar to that of Cyprus with the investment threshold of €2.5 million euros in real estate, business and with the possibility of investing in government bonds or treasury securities.
Greece has already issued gold visa permits to over 4000 property investors. In an effort to further boost the Greek growth, the new government proposed tax cuts and holidays to property investors.
Brexit and global uncertainties have fueled the global demand for citizenship and residence by investment schemes. Hong Kong is where most number of wealthy millionaires live. The recent hong kong protests have prompted many wealthy to emigrate to other safe haven jurisdictions.
Malta, Bulgaria and Cyprus are currently three member states that offer active citizenship by investment schemes in the EU.  There are currently 11 citizenship by investment schemes running worldwide, five in the caribbean, four in Europe, including Vanuatu and Turkey. Cyprus has already raised a whopping €8bn euros from citizenship scheme
Greece enjoys full EU member since Jan 1981. The country joined euro area since Jan 1, 2001 and joined schengen area in Jan 2000. Greece represents 21 members in European parliament.
The Greek passport is one the widely respected european travel document. As of 2019, Greek citizens enjoyed visa free access to 183 countries including US, Canada, practically all of South America and to Australia
Founder of Corpocrat Magazine and World's leading expert in citizenship and residence by investment schemes assisting wealthy individuals and families. He is the founder Best Citizenships (BC), CIP Journal and World Citizenship Council (WCC) .
Other interests include Linux servers, Machine learning,  Blockchain and Cryptocurrencies.