The Maltese Golden visa scheme, also known as Malta Residence Visa (MRV) is currently the cheapest golden visa program in Europe. Malta competes with other countries  Latvia, Greece running golden visas.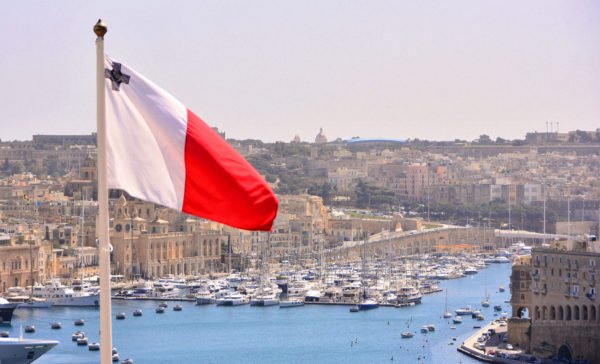 Malta is similar to hungarian residence bond scheme which closed in 2015. Foreign investors must buy bonds/stocks locked for five years for 250,000 EUR to get immediate permanent residence card in Malta. Note it is a permanent residence card with 5 year validity which can be extended unlimited number of times.
What Malta is attractive?
Malta is a schengen country offering free movement within schengen area
Family members upto 4th  generation accepted. Parents and grandparents can also be included
English is second language widely spoken
Excellent health and education systems, best in the world.
No physical residence requirements.
Beneficiaries can apply for work permits.
Opportunity to invest in Maltese real estate or buy immovable property.
Financing option available.
Switching from IIP scheme allowed
Malta popular with startups, entrepreneurs and blockchain companies.
Suitable for those who dont want citizenship.
How much i have to pay?
There are two ways you can apply for Malta golden visa.
1. Govt Bonds/Stocks
Just buy bonds or stocks listed in Malta stock exchange for EUR 250,000 and hold it for 5 years. We recommend zero interest Government bonds as it is not risky unlike stocks, and after five years you get back the entire money. You also have to pay EUR 30,000 golden visa fee to government. Expect total costs come to EUR 285,000
2. Financing
There is a financing option, instead of EUR 250,000 you only pay fixed fee EUR 70,000 to the investment fund firm to hold bonds/stocks worth EUR 250,000. Finally pay the golden visa fee of EUR 30,000. So the total cost is EUR 100,000 to receive a golden visa for your family. Remember it is a EU permanent residence card issued by Malta valid for 5 years, similar to green card.
Note the financing option is available only selected applicants from certain countries. Please contact us for more information.
The fee of €30,000 covers the main applicant, spouse and children who, upon submission of application, are not married and not economically active. For parents and grandparents of the main applicant and spouse, an additional fee of €5,000 each applies. A residence card processing fee applies when a residency card is issued or renewed. The fee is of €137.50 per person for the initial 5 years and €27.50 per year for renewals.
Whole Family
The most important benefit with Maltese golden visa scheme is parents and grandparents can be included. This means your whole family can get golden visa and immigrate to Malta.  That is Spouse, Children, Main Investor, Parents and Grandparents (upto to fourth generation).
No other golden visa scheme offer this benefit. Dependents can also be added anytime after the application.
Eligibility conditions
Malta is strict with eligibility conditions.
There are also other conditions such as you have to
Rent a place for housing in Malta
Health insurance coverage
Has an annual income of not less than €100,000 arising outside of Malta, or has in his possession a capital of not less than €500,000
No criminal record.
Clean source of funds.
The processing time for applications is 3-4 months.
Malta Citizenship
Foreigners can apply for acquisition of Maltese citizenship by naturalisation after continuously residing in Malta for a period of 5 years. S/he should have resided in Malta throughout the 12 months immediately before the date of application and 4 years out of the preceding 6-year period. Be  knowledgeable in spoken/written English and Maltese, of sound mind and of good conduct.
We work with trusted law firms and financial institutions in Malta. Please contact us for more information.
Founder of Corpocrat Magazine and World's leading expert in citizenship and residence by investment schemes assisting wealthy individuals and families. He is the founder Best Citizenships (BC), CIP Journal and World Citizenship Council (WCC) .
Other interests include Linux servers, Machine learning,  Blockchain and Cryptocurrencies.