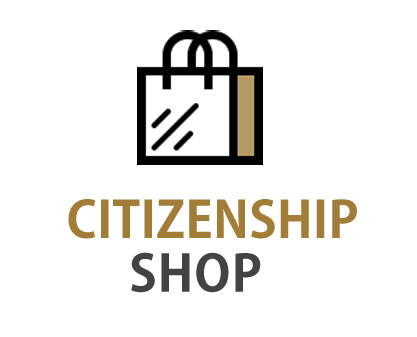 Global uncertainties arising from the Trump victory and Brexit have prompted the rich and wealthy to go on the run, looking for alternative second citizenships. This week a number of companies promoting investment citizenship schemes reported a surge in inquiries for second citizenships.
Roughly two thousand years ago, Roman citizenship was sold to the rich and wealthy for money. In the book of Acts, Paul has a discussion with a Roman Centurion who claims he bought his citizenship "for a lot of money". Roman citizens were given the right to unimpeded travel across the empire with the right to vote and given immunity against torture and death sentence (except for treason). Nothing has changed in modern times and the concept of buying citizenship for lots of money is pretty much the same.
CitizenshipShop.com is a revolutionary, never heard of new shopping concept for buying new citizenships and golden visas online. As a promotional offer – no initial payment required – just order; we send you a free quote and you can pay later.
Mr. Balakrishnan Prabhu, founder of startup CitizenshipShop.com, said, "We attract rich and wealthy in the world looking for second citizenships. Never before would people have imagined buying a citizenship online, but now it is very real. Citizenship Shop is the only online shopping platform in the world selling citizenship and residency programs under economic investment. We work with several Government appointed authorised agents, lawyers and real estate developers in promoting the citizenship by investment programs (CIP)."
The cost for an alternative citizenship does not come cheap. Those who can afford large sums of money, starting from $100,000, can buy fast track citizenships in the Caribbean and Europe under the so called "citizenship by investment programs" (CIP) which are currently up and running in as many as 7 countries approved by Governments. Of the 7 countries, 2 countries in Europe (Malta, Cyprus) and 5 Caribbean nations (St Kitts, Antigua, Grenada, Dominica, St Lucia) are currently running citizenship by investment programs under economic activity.
Citizenship Shop also sells "golden visa" residency programs, but golden visas only offer immediate residency not citizenship, which takes quite a lot of time, no less than 5 years.
About CitizenshipShop.com
Citizenshipshop.com assists wealthy individuals and families acquiring second country citizenship and passports through economic investment. CitizenshipShop.com is a new e-platform for buying a second citizenship online. We work with Governments, law firms, authorized agents and real estate developers in over 30 countries. We imagine a "free world" without borders for free movement of people.
For more information, please visit us on our website www.citizenshipshop.com.
Similar Posts: