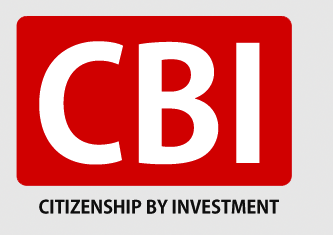 There are exciting new citizenship by investment programs coming up in 2017, some have been already announced by many countries.
Turkey announced new citizenship by investment program for 2017. Foreign investors will qualify for turkish citizenship simply by buying a property for $1 million dollars or $3 million in bank account or buying bonds.
St Lucia announced at the start of 2017, they have reduced the citizenship by investment program to $100,000 becoming the cheapest in the Caribbean. [Source]
Ireland may introduce a new citizenship by investment program very soon as the demand for irish passports surged after the brexit. Currently Ireland offers only investor visa for 500,000 euros [Source]
Cyprus announced in late 2016, they have reduced the investment amount  citizenship by investment program to to 2,000,000 euros to make cyprus more attractive. The program grants EU citizenship to foreign investors, under the new conditions that they have to buy a home for 500,000 euros and satisfy 6 month residency requirement.
Dominica citizenship still remains at $100,000 for the passport under their citizenship-by-investment scheme. It was announced late 2016, that prices will not increase. No changes in minimum under property investment of $200,000
Grenada has a very interesting citizenship investment program in the caribbean. You have to pay $200,000 for the passport which has visa free travel to China, United Kingdom, EU schengen states. You can also apply for E-2 visa to US as with Grenada passport, which requires about $100,000 investment in the US, a cheaper alternative to EB-5 (now EB5 is expensive from 2017)
Montenegro may re-introduce their new citizenship program in 2017 for EUR 500,000 investment in the country. Montenegro is a candidate country for membership of the EU.
Malta individual investor program (IIP) may run until end of 2017 until their quota's of 1800 is reached.  Malta offers full EU citizenship to foreign investors for EUR 1,150,000
St Kitts and Nevis is the oldest and most popular citizenship by investment program in the world. No changes proposed and the minimum investment still stands at $200,000 for the passport. Children upto 30 years of age and parents upto 55 years of age in the family citizenship application.
St Vincent & Grenadines in 2017, announced that they will not offer and remain opposed to economic citizenship program in the country.
The following are NOT citizenship by investment programs, tagged as residency programs.
United States EB-5 immigrant investor program increased to USD 1,350,000 from $500,000 in 2017 or USD 1,800,000 from USD 1 million.  It is not citizenship by investment program, but only a green card (permanent residence), still you have to live for 5 years to get US citizenship. [Source: Federal Register]
Hungary announced that they will close the 300,000 euro residency bond program giving permanent residence status to foreign investors from April, 2017.
New Zealand announced the increase for investor visas from NZ$ 1.5 million to NZ$ 3 million and visas are capped to 400 yearly.
United Kingdom increased the investment to £2,000,000 pounds last year for tier 1 visa which has to be invested in Government bonds, share capital or in active UK companies.
Canada's Quebec investor program for investors will close by Feb 28, 2017, subjected to quotas
Portugal golden visa demand likely to remain the same, as Portugal already issued over 10,000 residence permits for investors and family members, under golden visa programme (Source: SEF statistics)
About the Author
Mr. Balakrishnan is a world's leading expert in global citizenship and residency programs. He is the founder and CEO of Best Citizenships (BC),  assisting very wealthy, talented, high net worth families with global citizenship and residency programs including high end luxury real estate. The company has assisted several high profile firms, rich investors and families relocate to Europe, Caribbean and North America..
Call us +41 71 577 46 23  or visit our website for a private consultation regarding citizenship programs.
Similar Posts: