The Japanese Automobile Giant Honda has now revealed a new addition to its portfolio. With the latest launch of Honda WR-V, the company has tried its best to impress its new buyers. If you are curious to know about this latest release then we are here to help you. We are mentioning the 10 reasons to go for Honda's first sub-4 meter crossover Honda WR-V.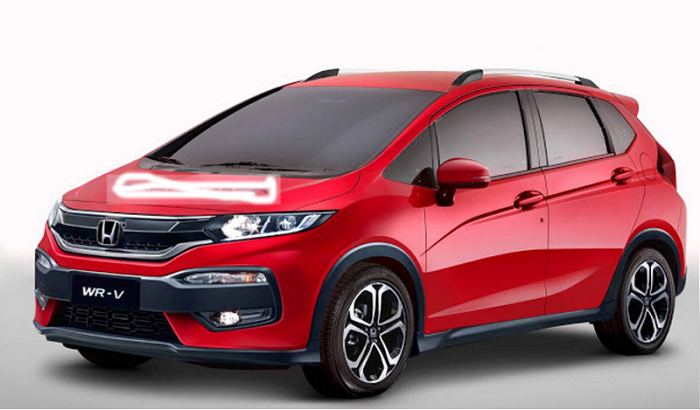 10 Reasons to Buy Honda WRV
#1 Fantastic Design
If you are looking for funky and stylish crossover then WRV is the one you must have. You can't compare it with the previously released Jazz from the same company. It comes with extensive design changes and will provide you a great presence on road. With higher ground clearance Honda WRV would have the amazing body cladding. Sleek Headlights, great Headlamps and a lot more to experience the WR-V will definitely surprise you.
 #2 Excellent Interior
You will love the interior of WR-V because it is equally impressive as its exteriors. If you are a fan of luxurious and a comfortable drive then Honda is all set to give you that one. It has a latest generation interior layout which successfully meets the required standards. The WR-V comes with-
Recliners in rear seats
Adjustable leather seats
Sufficient leg room
Powerful AC vents
Chrome accents on dashboard
Handbrake and aircon vents
Waterproof floor mats
Attractive 3 dials instrument cluster
New seat upholstery
#3 Stay connected:
Honda is known for its innovations and promotes the latest technology in every segment of their cars. In Honda WR-V you can enjoy the facility of:
GPS system
Internet and Bluetooth
Smartphone
#4 The Seating Capacity:
You can enjoy an easy road trip with your 4 crazy friends or family members when you are in Honda WR-V. The car has a good seating space for 5 adult passengers.  It offers smart seating arrangement with Soft and stylish leather seats for a comfortable road trip.
#5 Great Mileage:
New 2017 Honda WRV offers the best mileage with a right price tag. Available in two different variants Petrol and Diesel, the WR-V  gives the best mileage as the Engine is much reliable than any other car in this segment.
With the most trusted engine, Honda brings the WRV model in two variants.
Petrol – 18 Kmpl, CVT – around 24 Kmpl
#6 The Engine & Transmission
According to the latest details available online, the WRV gets a 1.2 L Petrol engine and develops 90 PS and 110 Nm. The Diesel model of WR-V gets the 1.5 L iDTEC Diesel engine and develops 100 PS and 200 Nm. The petrol variants of WR-V come mated to a 5 Speed Manual Transmission where the diesel variants get a 6-speed manual.
 #7 Color Options:
We can't confirm the total no. of exterior shades of Honda WRV but you will definitely gonna have some really great options to choose from. As the WR-V model of Brazil and India are almost similar you can expect Pearl White, Orange, Red, Ocean Blue and Black.
#8 Great Pricing:
As the official price and other details are yet to be released but you can expect the model of WR-V from Eight lakh where the top model will be in between 12 to 13 lakhs.
#9 Great Features:
Honda WRV is a mid-range crossover and a great option for a luxurious drive. Honda WRV will definitely make a  strong position in the Indian automobile market. The car has the touch infotainment system, rear parking camera, power tilt steering along with the audio and cruise control.
#10 Easy Ride, Handling & Safety features
The New Honda WR-V is blessed with larger wheels and feels safe and predictable at high speeds thanks to its wider tires and greater wheelbase. You will enjoy the Handling too.
Honda is offering every safety feature which is must for this price segment.  You will get dual front airbags and ABS with EBD as standard in every variant of Honda WRV. The car is also loaded with a rear camera with multiple viewing angles.
Similar Posts: