The Government of Antigua and Barbuda, has published the 2017 Citizenship by Investment program report on number of CIP applications and Passports issued.
Antigua and Barbuda offers citizenship to investors with minimum NDF contribution of $200,000 or property investment of $400,000. Please note that on Oct 17, 2017, Antigua and Barbuda announced officially the reduction of NDF contribution to $100,000, effective from Nov 2017 after being hit by Hurricane.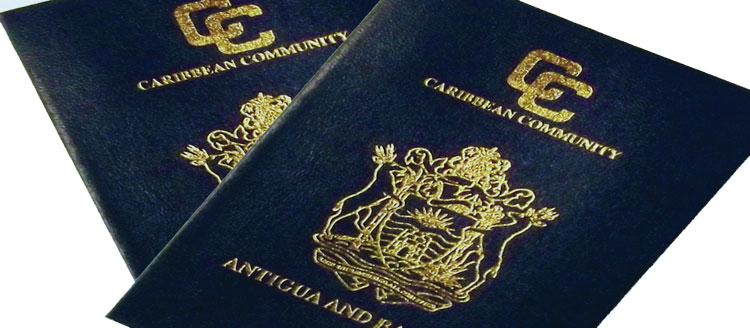 Antigua passport has visa free access to 131 countries, ranks #31 in world passport rankings, according to 2018 Henley Passport Index. Antigua CIP program requires investors to visit the country for 5 days, to renew the passport, when it expires for 5 years. Antigua and Barbuda lost its visa waiver with Canada in 2017.
According to the CIP statistics until Jun 2017…
Top 3 nationalities applying for Antigua and Barbuda CIP are Chinese (51%),  Bangladesh 7%, Syria and Saudi Arabia (4%)
NDF investment total received $14,750,000 during Jan-Jun 2017 in a 6 month period
About 1121 CIP applications received from inception to Jun 17, of which

771 (69%) Applications for NDF
215 (19%) Real estate applications
135 (12%) Business investment applications

Only 187 CIP applications received from jan-jun 2017.
399 CIP passports issued in 2017, 1016 passports issued in 2016,  655 passports issued in 2015 under the Citizenship by investment programme.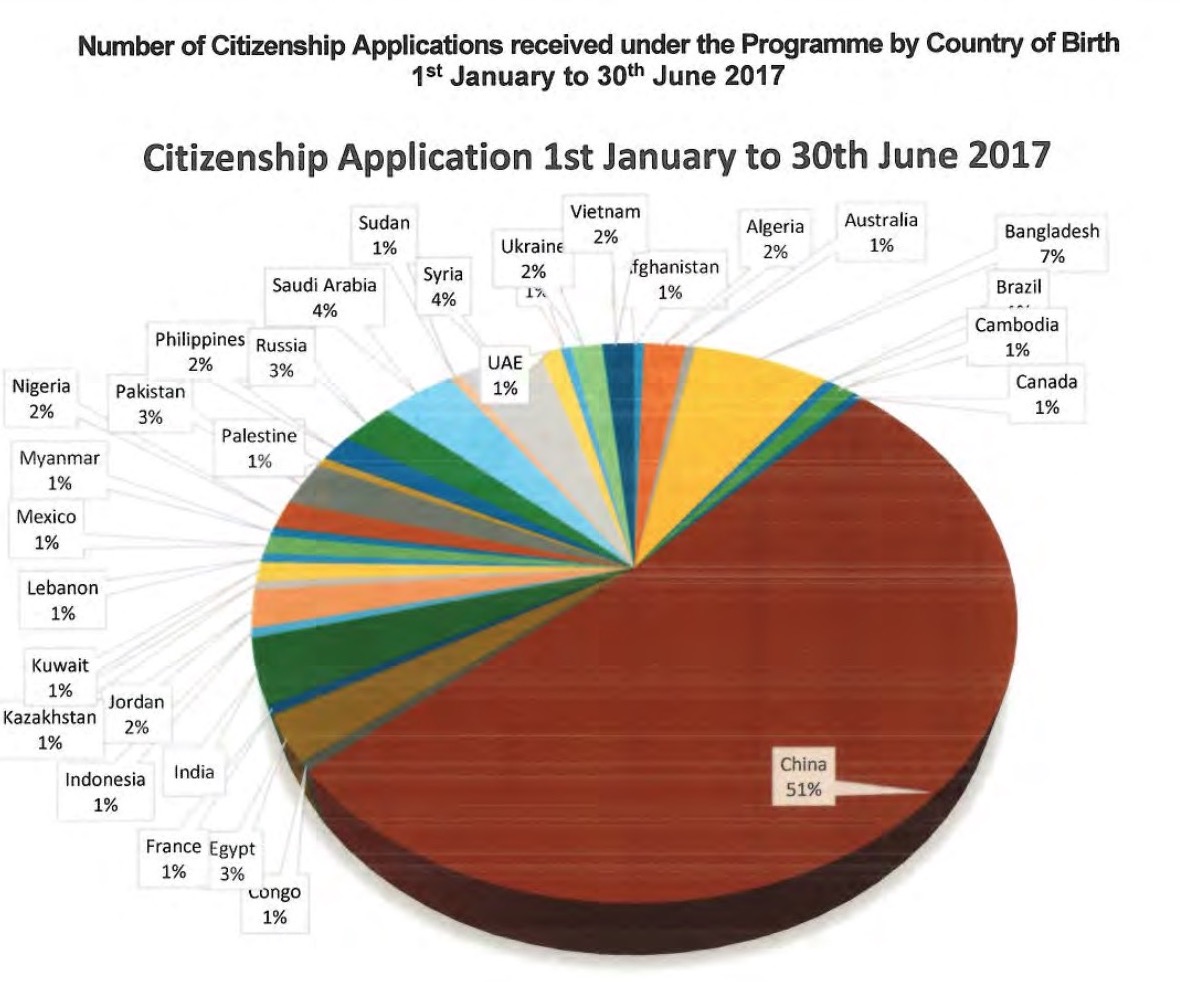 | | |
| --- | --- |
| Country | Applications received from Inception to Jun 2017 |
| China | 478 |
| Syria | 50 |
| Russia | 49 |
| Lebanon | 49 |
| Bangladesh | 42 |
| Libya | 32 |
| United States | 27 |
| India | 28 |
| Pakistan | 25 |
| Egypt | 23 |
| Saudi Arabia | 22 |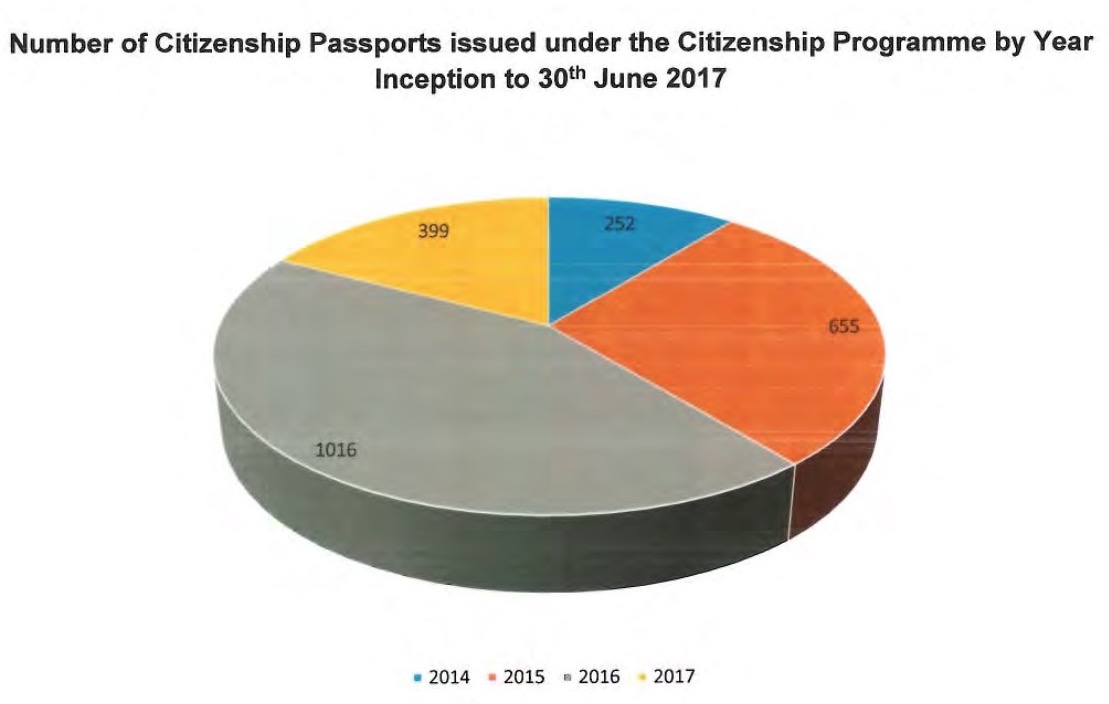 Source
http://cip.gov.ag/cip-6-month-report-1st-january-2017-30th-june-2017/
Similar Posts: