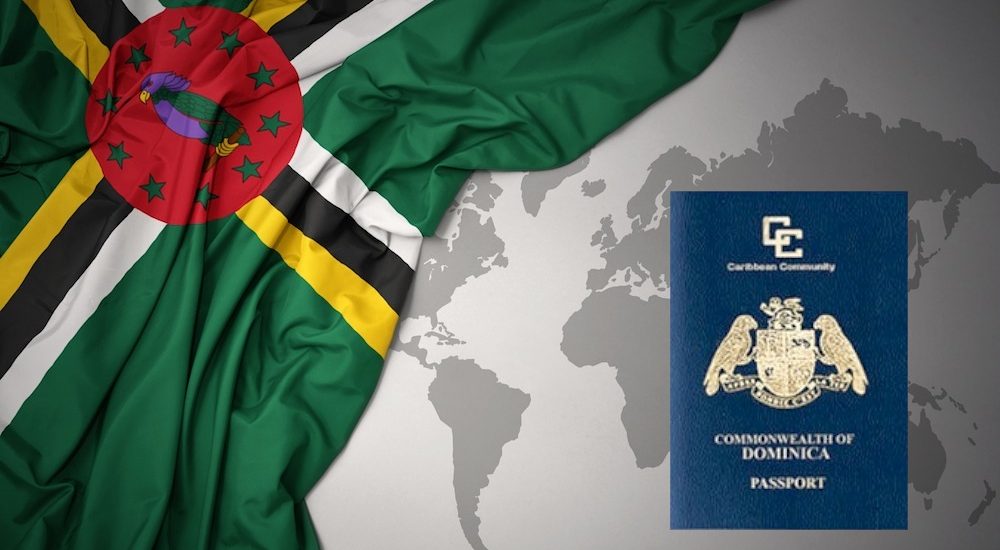 Dominica offers one of the best citizenship by investment programmes for families. It is also cheaper to apply as a family with three or more family members. All family members qualify for Dominica passports under CBI scheme.
There are two routes to qualify for citizenship in Dominica. One is EDF donation and other is real estate. Please note that real estate option has additional government fees, it does not apply for EDF option.  Over 90% of applicants chose EDF donation option and only small number families apply under real estate.
Economic Diversification Fund
Single applicant: a non-refundable contribution of USD 100,000
Main applicant and spouse: a non-refundable contribution of USD 175,000 
Main applicant with up to three qualifying dependants: a non-refundable contribution of USD 200,000 
Any qualifying dependant of the main applicant, other than a spouse: a non-refundable contribution of
PROCESSING FEES

Per application – USD 1,000

DUE DILIGENCE FEES

Main applicant – USD 7,500

Spouse – USD 4,000

Dependant aged 16 years or above – USD 4,000

OTHER FEES

Certificate of Naturalisation fee – USD 250 per person

Expedited passport issuance fee – USD 1,200 per person
2. Real Estate Investment
USD 200,000 must be paid for approved real estate plus additional charges below
Government Fee

USD 25,000 for a single applicant;
USD 35,000 for a main applicant applying with his or her spouse;
USD 35,000 for a family of up to four persons, including the main applicant and up to three dependants;
USD 50,000 for a family of up to six persons, including the main applicant and up to five dependants; or
USD 70,000 for a family of seven persons or more, including the main applicant and six or more dependants.

PROCESSING FEES

Per application – USD 1,000

DUE DILIGENCE FEES*

Main Applicant – USD 7,500

Spouse – USD 4,000

Dependant aged 16 years or above – USD 4,000

OTHER FEES 

Certificate of Naturalisation Fee – USD 250 per person

Expedited Passport Issuance Fee – USD 1,200 per person
Note: Any payment in EUR or GBP must, on the day it is processed by the recipient bank, be equivalent to or greater than the full fee amount in USD. Any payment that falls below the full fee amount in USD will be rejected as insufficient.
To qualify for citizenship, you must hold authorised real estate for 3 years from the grant of citizenship. You may only resell that real estate under the Citizenship by Investment Programme after 5 years of receiving citizenship.
Parents and Grandparents
It is important to note, citizenship is extended  to dependent parents or grandparents.  Parents or grandparents of the main applicant or his or her spouse above the age of fifty-five (55) years living with and fully supported by the main applicant
Passport validity
Dominican passports are generally valid for up to 10 years. Passports for children under 16 years old are issued for 5 years.
Processing time
4-6 months
Bitcoin
Dominica government does not accept Bitcoin or other cryptocurrencies.
Oaths
Upon final approval of citizenship, each applicant is required to sign an Oath of Allegiance to the Commonwealth of Dominica. The Oath must be signed before a Notary Public, Justice of the Peace, or Commissioner of Oaths.
About Dominica
The Commonwealth of  Dominica is home to some of the most breathtaking sights in the Caribbean, earning its 'Nature Island' moniker with pride. With over 360 rivers, dense rainforest and the world's second largest Boiling Lake, Dominica is a hotbed of natural wonders. In 1997, the Morne Trois Pitons Natural Park – translated as 'mountain of three peaks' – was recognised as a UNESCO World Heritage Site, the first in the Eastern Caribbean. The island's Emerald Pool, volcanoes, various waterfalls and freshwater lakes are located within the national park, making it one of the most biodiverse areas in the Lesser Antilles.
As a small island located in the Lesser Antilles of the Caribbean Sea, Dominica is sometimes mistaken for the Dominican Republic, also situated in the Caribbean region. However, there is undeniably something unique about the smaller island that is hard to replicate – and it's more than its history playing host to the Pirates of the Caribbean film series.
Dominica is also the Caribbean's youngest island and is still being formed by geothermal volcanic activity.
Dominica is a Caribbean republic with a parliamentary democracy. The capital city is Roseau and the population is approximately 73,500. Dominica's official language is English, although French Patois is also spoken. The local currency is the East Caribbean dollar, which is pegged to the United States dollar.
When Christopher Columbus 'discovered' the now Commonwealth island, he named it after the day on which he reached its shores – Sunday – known as 'Dominica' in Latin. However, the island was already inhabited by the indigenous Kalinago tribe and Dominica was originally named 'Wai'tukubuli', which translates to 'tall is her body'. Dominica is the only Eastern Caribbean island that still has a population of native Kalinago people. The tribe is positioned in the Kalinago Territory on the East Coast and spreads across 3,000 acres.
With most of the population descending from Africa and a history that spans both British and French rule, it is no wonder that the island is now a melting pot of different cultures. Although the official language of Dominica is English, many citizens speak a French-based Creole dialect.
In 1993, the Government of Dominica introduced its Citizenship by Investment (CBI) Programme, since then numerous families have benefited from new citizenship. Dominica channels CBI funds into national development, climate change research, infrastructure etc..
Dominica passport has 120 visa-free nations to travel to, such as the Schengen Area, Singapore and Hong Kong.
Mr. Balakrishnan is a World's leading expert in citizenship and residence by investment schemes assisting wealthy  individuals and families since 2010. He is the founder Best Citizenships (BC), CIP Journal and World Citizenship Council (WCC) .
His other interests include Linux servers, Machine learning, Blockchain/Cryptocurrencies, etc. He has a degree in Computer science engineering.