You might ask which is the best citizenship by investment (CBI) scheme in the world. This is also most common question by CBI applicants.
We have answers for you.!  Our first of the kind mathematical model in the CBI industry, gives answer on which is the best citizenship by investment program in the world.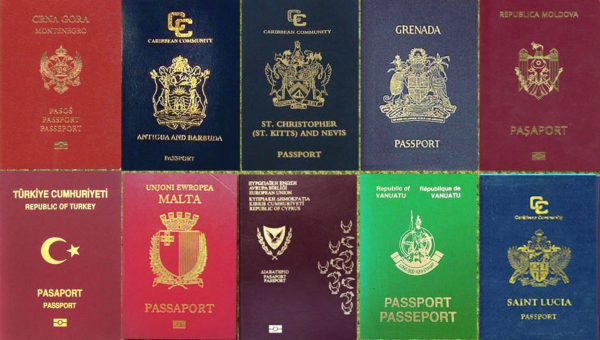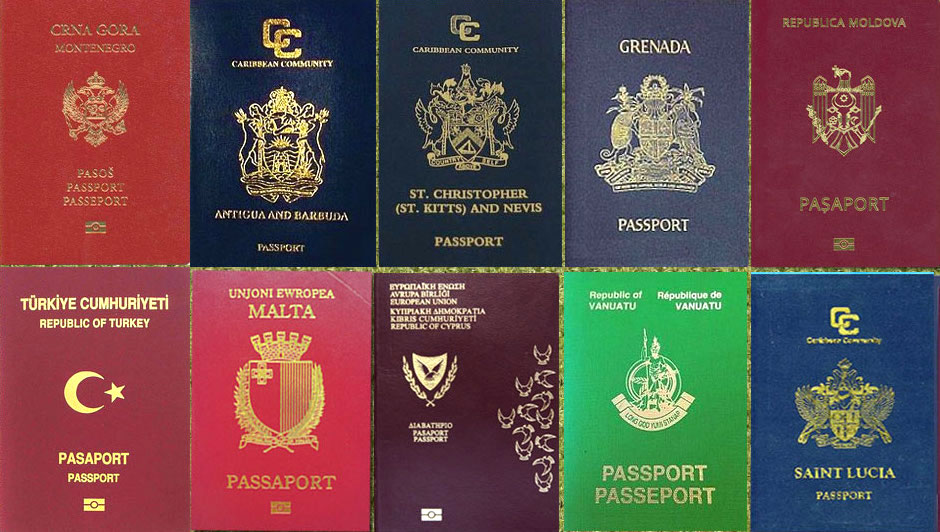 We have developed a PBS ranking model taking into account 30 very important factors to rank the Best CBI program out of 14 schemes that exist in Europe, Caribbean, Asia and Oceania.
Results – Overall Rankings
| | | |
| --- | --- | --- |
| CBI | PBS Score | Rank |
| Malta | 134 | 1 |
| Grenada | 130 | 2 |
| Cyprus | 126 | 3 |
| Bulgaria | 125 | 4 |
| Montenegro | 118 | 5 |
| Turkey | 116 | 6 |
| Moldova | 114 | 7 |
| St Kitts | 113 | 8 |
| Antigua | 111 | 9 |
| Dominica | 101 | 10 |
| St Lucia | 100 | 11 |
| Vanuatu | 98 | 12 |
| Cambodia | 83 | 13 |
| Samoa | 82 | 14 |
Download the calculations sheet for the Best CBI scoring model.
Caribbean
Five countries in the Caribbean offer CBI programs
| | | |
| --- | --- | --- |
| CBI | PBS Score | Rank |
| | | |
| Grenada | 130 | 1 |
| St Kitts | 113 | 2 |
| Antigua | 111 | 3 |
| Dominica | 101 | 4 |
| St Lucia | 100 | 5 |
Europe
Five countries in Europe have CBI schemes
| | | |
| --- | --- | --- |
| CBI | PBS Score | Rank |
| Malta | 134 | 1 |
| Cyprus | 126 | 2 |
| Bulgaria | 125 | 3 |
| Montenegro | 118 | 4 |
| Moldova | 114 | 5 |
Asia
| | | |
| --- | --- | --- |
| CBI | PBS Score | Rank |
| Turkey | 116 | 1 |
| Cambodia | 83 | 2 |
Pacific
| | | |
| --- | --- | --- |
| CBI | PBS Score | Rank |
| Vanuatu | 98 | 1 |
| Samoa | 82 | 2 |
Ranking factors
These are the metrics we have considered to evaluate the best citizenship by investment program.
CBI Pricing – Lower the price receive more points
Safety and security in terms of crime rate
Visa free countries in total
Visa waiver with EU schengen states
Visa waiver with UK/Ireland
Visa waiver with United States
Visa waiver with Canada
Visa waiver with Russia
Visa waiver with China
GDP output in billion
Which are Rich CBI countries in terms of GDP per capita?
Population in CBI countries – We believe population fosters economic growth
CBI Passport time (months)
Physical Residency conditions – No residence conditions receive more points
Does CBI has EU citizenship rights?
E-2 treaty with US
Access to Education
Access to Healthcare
Human development index HDI Rank which tells standards and quality of living
Dual citizenship rights
Privacy – Publish CBI names in Gazette
Government Debt
Personal Income Tax – Low taxes receive more points
Strong currency (USD index)
Due Diligence
Transparency of CBI scheme
CBI Passport Validity
Biometric or e-passport issued under CBI schemes
Lifetime Citizenship transferred to all family generations
Passport fee for renewals
Total: 200 points
Malta has the best citizenship by investment program in the world, followed closely by Grenada, Cyprus and Bulgaria. Prices of CBI programs start from $100,000.
The Caribbean have the cheapest prices, while European CBI programs are the most expensive programs starting from $1million.
Ranking explanations
Malta is the best citizenship by investment program in the world taking the first spot.
Grenada takes second spot above Cyprus, because it is cost effective, best education, visa free access to China and Russia, which Malta and Cyprus passports dont have, plus added benefit of E2 treaty. Grenada also provides permanent resident card for real estate buyers.
Cyprus takes the third best CBI program in the world.  It is also the priciest and most expensive CBI scheme in the world. Cyprus also the safest country, has best access to education and healthcare.
Bulgaria citizenship scheme also offers EU passport but the fast track scheme for EUR 1 million euros, takes more than 1 year to receive citizenship and passport.
Montenegro is a beautiful country, currently negotiations are on and  expected to fully become EU member state in 2025 and will also be a part of schengen area during that time.  Investing in Montenegro's passport is a great investment.
Grenada and St Kitts are the best CBI programs in the Caribbean.
Antigua, St Lucia, Valid offer CBI passports only valid for five years, unlike St Kitts, Dominica comes with 10 year validity. This is one of the reasons these countries declined in CBI rankings
CBI countries that impose residence requirements score low in rankings.
Turkey is one of the exciting countries to buy a citizenship by investing in real estate at a time when turkish lira has plunged making property prices cheaper. Dont forget Turkey has the biggest $2 trillion dollar economy than any other CBI countries, is a great country to live, work, study and live there with excellent quality of life.
St Kitts has only 55,000 population compared to Moldova having 4 million residents. Turkey's population reach 80 million. Population is also an important indicator as it drives the economic growth.
Dominica charges $1200 per person expedited passport fee while Malta charges EUR 500 passport fee per person under CBI scheme. You have to pay passport prices when the passport expires during the renewal.
Malta, Cyprus, Bulgaria, Samoa,  are the only CBI passports that have visa free (ETA) access to Canada.
Dominica, Antigua recently signed visa waiver with Russia.
Malta, Antigua and Grenada are the most transparent citizenship by investment schemes. Malta's regulator publishes annual reports for Individual investor program (IIP). Grenada and Antigua also publish CBI statistics to public.  Other countries score low for not being transparent.
Montenegro, Malta, Cyprus use Euro which is a strong and stable currency. We used USD index to compare strong currency with US dollar.
St Lucia and Dominica still do not issue biometric/e-passports for increased security which is one of the reasons for low score in CBI rankings.
Malta, Cyprus and St Lucia have scored high scores for enhanced due diligence checks.
What is CBI?
Citizenship by investment (C.B.I) schemes offer instant passports through donation or investing in real estate.  There are currently 14 CBI schemes currently active and running in 14 countries. The Investor citizenship scheme industry offering second passports has grown into $3 billion dollar industry within the last decade or so.
Here are some of the advantages
Global mobility comes with travel freedom
Second Home in a stable neutral country
Access to best education and healthcare
High standards of living with excellent life quality
Tax and financial planning
Dual citizen status
Citizenship offers full freedom to buy home investing in real estate
CBI passport is a life saver for families and children during political unrest, civil war, terrorism and other situations
A CBI passport is not all about visa free travel., there are so many factors involved when taking a decision. HNW families when applying for a CBI passport, ask about these six fundamental questions and without doubt first comes safety.
How safe is the country?
Is my money safe in the country? Does the jurisdiction have strong currency and sound financial system?
How many visa free countries i can travel to?
How good is the education and healthcare for my children?
What is the standard of living in these countries?
What is the best CBI passport?
Is english used as the main language?
How often i should visit the country as a new citizen?
How is taxation and are there incentives?
CBI scheme pricing
| | | | | |
| --- | --- | --- | --- | --- |
| CBI | Donation | Real Estate | Business | Govt Bonds |
| Malta | EUR 650K | – | – | EUR 150K |
| Grenada | $150K | USD 220K | – | – |
| Cyprus | – | EUR 2.15m | EUR 2.5m | EUR 2.5m |
| Bulgaria | – | EUR 1m | EUR 1m | EUR 1m |
| Montenegro | EUR 100K | EUR 250K | EUR 5m | |
| Turkey | – | USD 350K | USD 500K | USD 500K |
| Moldova | EUR 100K | EUR 250K | EUR 250K | EUR 250K |
| St Kitts | USD 150K | USD 200K | – | – |
| Antigua | USD 100K | USD 200K | USD 1.5m | – |
| Dominica | USD 100K | USD 200K | – | – |
| St Lucia | USD 100K | USD 300K | USD 1.5m | USD 500K |
| Vanuatu | USD 160K | – | – | – |
| Cambodia | USD 250K | – | USD 2.5m | – |
| Samoa | – | USD 1.5m | USd 1.5m | – |
*Malta = Donation + Bonds/Stocks
*Montenegro = Donation + Real Estate
Origins and launch date of CBI schemes
St Kitts and Nevis – 1984
Commonwealth of Dominica – 1993
Malta – 2014
Bulgaria – 2013
Cyprus – 2013
Antigua and Barbuda – 2013
Grenada – 2013
Saint Lucia  – 2015
Vanuatu – 2015
Turkey – 2017
Samoa – 2017
Moldova – 2018
Montenegro  – 2018
Which is the cheapest CBI scheme for families?
Dominica is the cheapest CBI for single applicants.
Antigua is the cheapest CBI for families. Please note currently Antigua offers 50% discount.
Real estate option also becomes cheaper than donation option for large families with over 5 dependents.
Moldova and Montenegro have their pricing in Euros, so you have to convert to US dollars for effective comparison for cheap.
Malta IIP scheme contributions significantly vary between 900K to 1.1M depending on the family members.
You can also compare prices of cbi schemes, including cheapest ones using this new tool: http://cbi-compare.com
Here are important differences that between CBI/CIP schemes
Antigua is a the cheap and best CBI passport.
St Kitts, Dominica is the most popular citizenship by investment schemes
Grenada is the most valuable CBI passport. It citizenship can be transfered to all generations, has visa free access to China/Russia and provides access to E-2 treaty visa to United States.
Cyprus investor citizenship scheme has a cap of 700 applications annually and applicants need to have schengen visa, as of 2019 amendments.
Maltese citizens can qualify for visa waiver with United States (ETA)
Antigua has 5 day residence requirement when renewing passport after expiry. Malta has 12 month physical residence requirement (e-residence), whereas Cyprus require 6 month immigration permit before receiving passport and citizenship
Malta, Cyprus, Bulgaria are full EU citizenship status that offer right to live, work, study and full establishment in EU-28 member states.
Montenegro to accept CIP applications by end of 2019. Montenegro aims to become full EU member state by 2025 and will also be a part of schengen area.
Moldova passport does not have visa free access to United Kingdom or Ireland. Only EU schengen countries.
Vanuatu has easy application process for DSP citizenship investment scheme
Golden visa schemes, unlike CBI schemes do not provide immediate citizenship or passports.
All CBI countries fully support dual citizenship.
St Kitts is the only country that does not require oath for citizenship. All other countries require oath of allegiance
Turkey requires $250K property investment to become a turkish citizen. This scheme is the newly launched CBI scheme in 2018.
Over 80% of CBi citizens take donation route, while 15% invest in real estate, while only less than 5% opt for business investment route.
Malta publishes names of CBi citizens who acquired citizenship through Individual Investor program (IIP) in official Gazette every year.
Citizens of Moldova, Turkey, Montenegro, Grenada can apply for E-2 visa to United States. E-2 visas cheap and fast alternative to EB-5 (waiting times)
Montenegro follows INVESTMENT + DONATION model. This means you have to invest EUR 250K in real estate and pay additional EUR 100K as donation to development fund.
European passports are widely respected best passports in the world than the Caribbean passports.
Malta, Cyprus have the best education and healthcare systems in the world.
Real estate investors can acquire permanent residence status, along with citizenship and passport. Buying a home proves genuine link to the CBI country.
St Lucia is the most popular for tourism. St Lucia is the only country that offers citizenship against purchase of government bonds for $500,000
Cyprus, Antigua, Saint Lucia are the only three countries that offer CBI based on Business/enterprise investment of atleast $1.5 million.
Over 90% of the CBI citizens live outside the country and form a diaspora population
Citizenship does not constitute tax residency. Tax resident status is acquired by becoming a resident and living 183 days a year
There are no wealth, gift or inheritance taxes in the Caribbean
CBI Quotas
These countries have set specific limits or quotas for issuing  passports under citizenship by investment.
Cyprus – 700 per year
Malta – 1800 (total)
Montenegro – 2000 (total)
Moldova – 5000 (total)
All other CBI countries do not have any limits
Simple Application Process
Pay a small initial deposit to start the process
Authorized CBI agent will issue you application forms and agent will do initial due diligence.
Pay the due diligence and Govt processing fees (agent will quote you) and launch the application with the Citizenship by investment unit (CIU)
Wait for 3-4 months to receive approval letter from Government. This will be received by your agent
Cyprus, Bulgaria are the only CBI passports that have visa free (ETA) access to Canada.
Once your CBI application is approved, pay the full donation/contribution or real estate lump sum to escrow account of the Government.
After receipt of all fee, you will be issued citizenship certificate and passport to all family members. You can collect these from your agent or at the concerned embassy/consulate.
Due Diligence & Background Checks
All applicants have to undergo four tier enhanced due diligence and background checks by governments and third party due diligence firms. The checks take anywhere from 3-4 months. Failing background checks, will lead to refusal of applications and denial of CBI passports.
Applications can be filed through authorized agents. The list of authorized agents can be found in CIU websites.
Please note several providers collaborate and work with CIP authorized agents.
Citizenship or passports acquired through CBI investment schemes can be revoked at later stages, if imprisoned, provided false information, concealment or misrepresentation.
You cannot apply
Restricted countries: North Korea, Somalia, Iran, Afghanistan or countries under US sanctions. If you have a visa denial from EU/UK with visa waiver agreements with CBI countries, you will be denied citizenship.
Dual Citizenship
CBI applications from countries where dual citizenship is not permitted must seek legal advise before applying for CBI/CIP second passport schemes. Citizenship matters are very sensitive for families and must be taken seriously. Golden visa residence schemes (eg. Greece, Portugal, UK/Ireland) are best suited for those citizens where dual citizenship not permitted.
These countries do not allow dual citizenship: China, India, Malaysia, Singapore, Japan, GCC countries (UAE,Saudi Arabia, Kuwait, Bahrain, Oman, Qatar etc)
Russia, South Africa allow dual citizenship but require prior permission before acquiring foreign citizenship.
Please contact us for private consultation below.
Founder of Corpocrat Magazine and World's leading expert in citizenship and residence by investment schemes assisting wealthy individuals and families. He is the founder Best Citizenships (BC), CIP Journal and World Citizenship Council (WCC) .
Other interests include Linux servers, Machine learning,  Blockchain and Cryptocurrencies.